This shoot was part experiment, part engagement. Kim Le (my wife!) and I teamed up to shoot Carol and Dan as a way to show our differing styles. We often get asked to define our styles and the answer is a little more difficult than you'd think. Kim Le mostly answers that she's soft and romantic, and I'm harsh and dramatic. While the contrast is accurate, we thought it'd be best to show off our styles with photos. Thanks to Carol and Dan for dressing up and hanging out with us for a bit!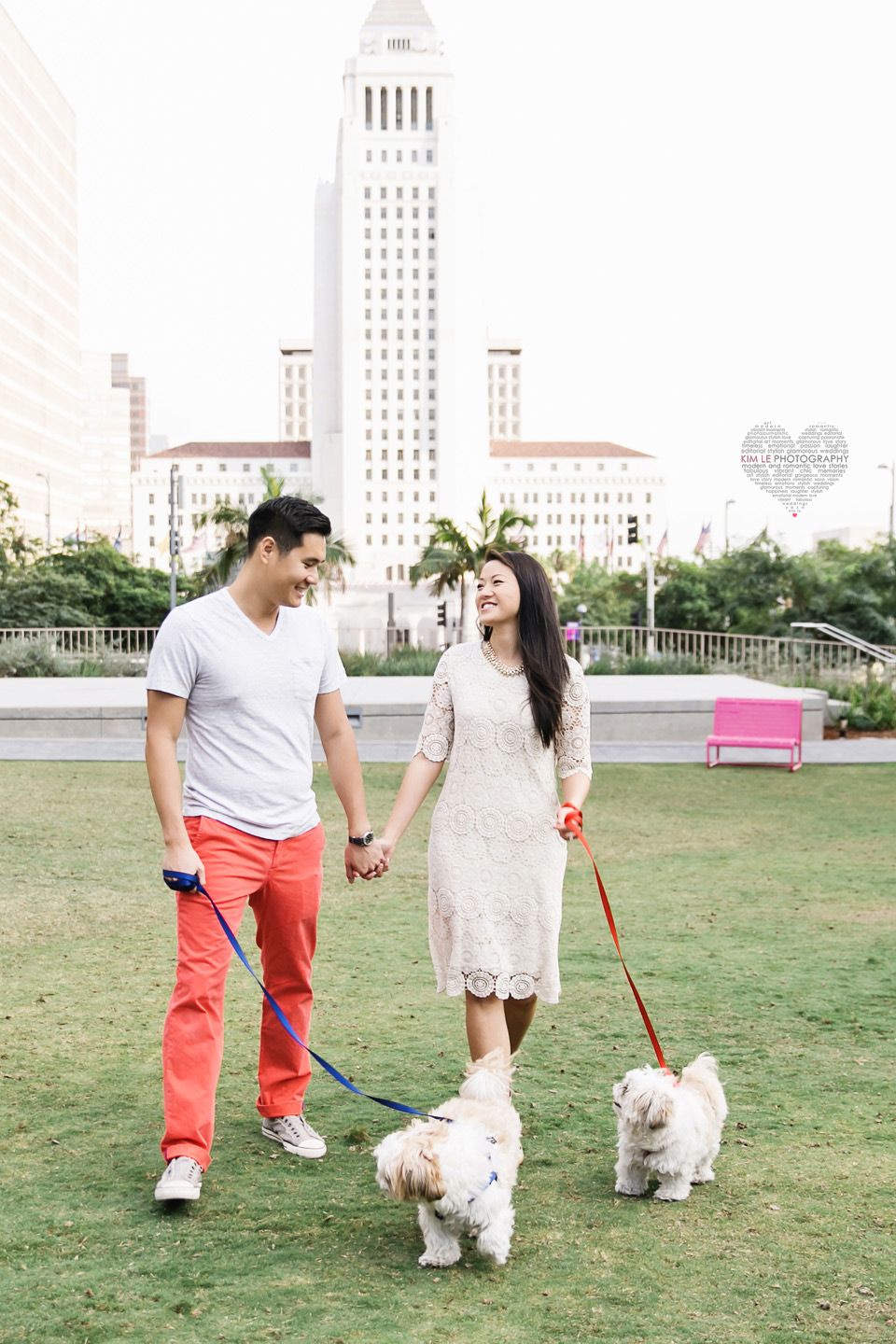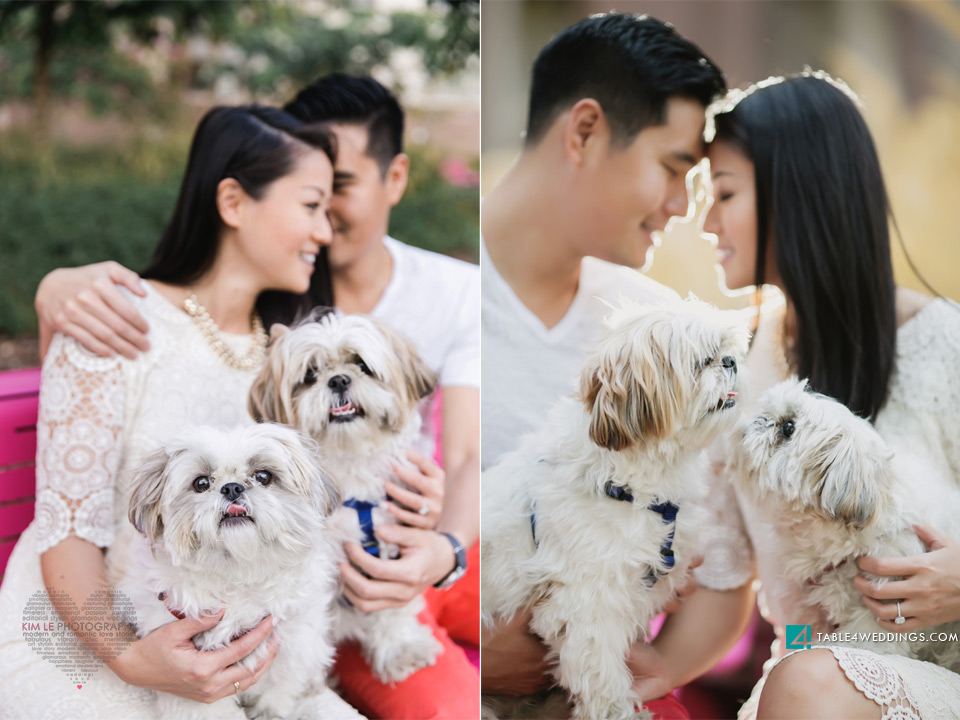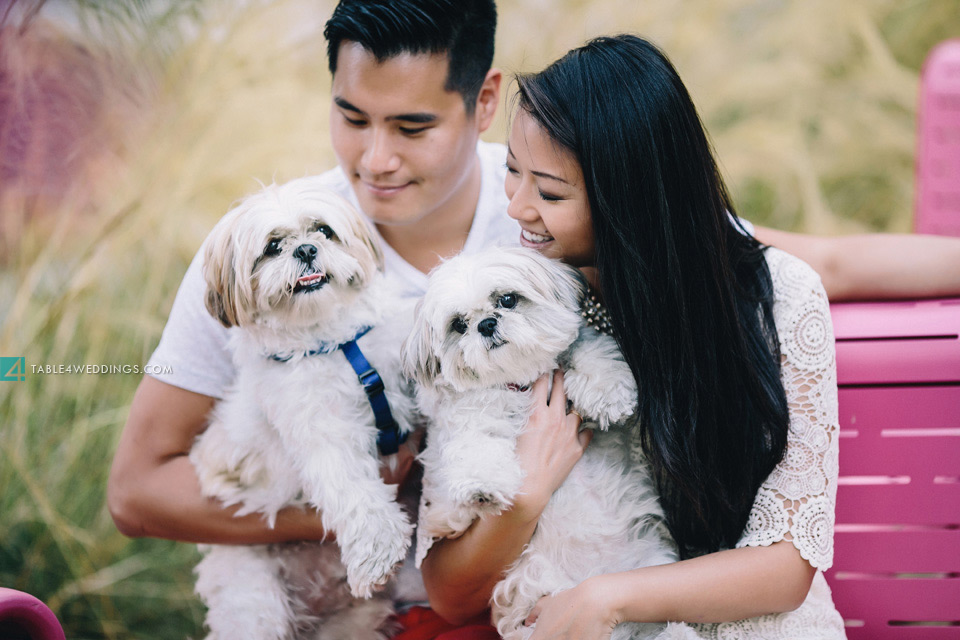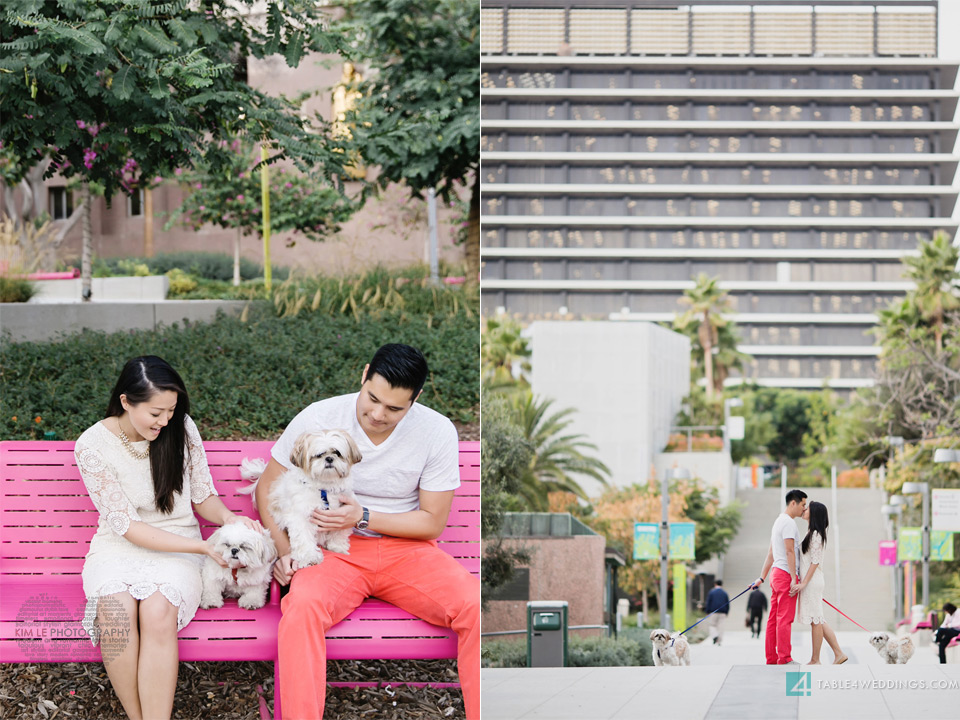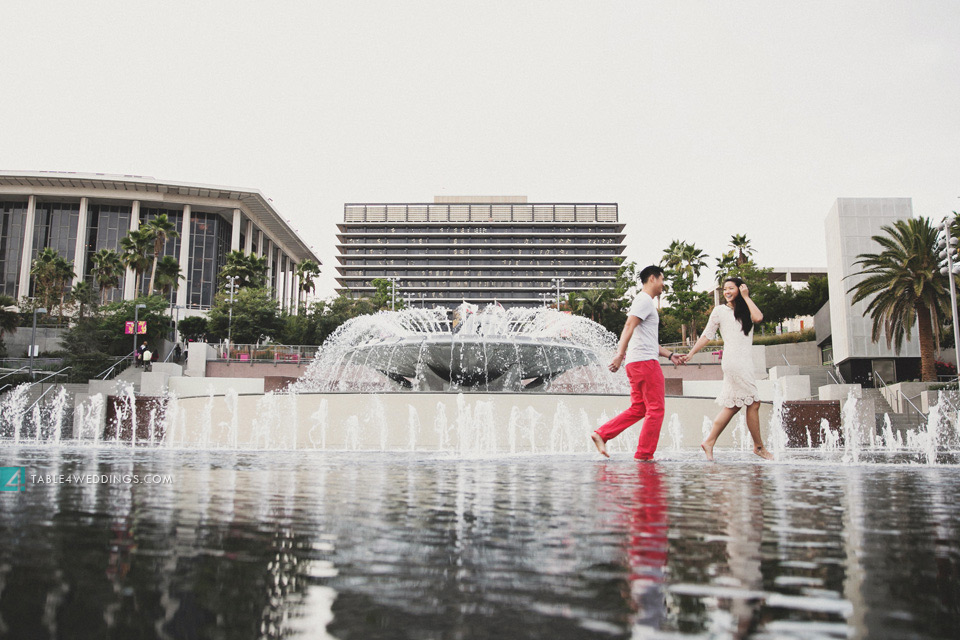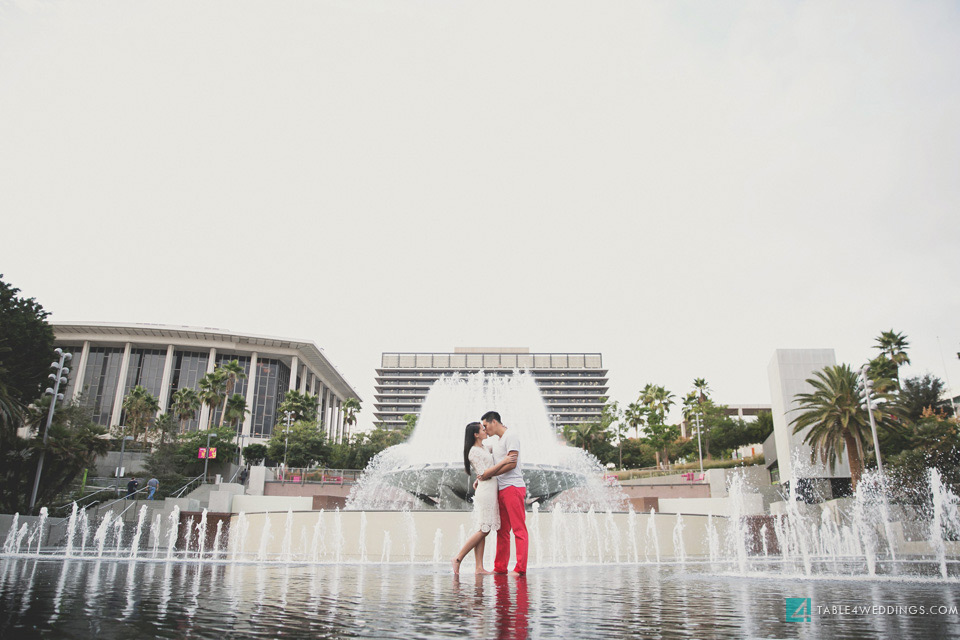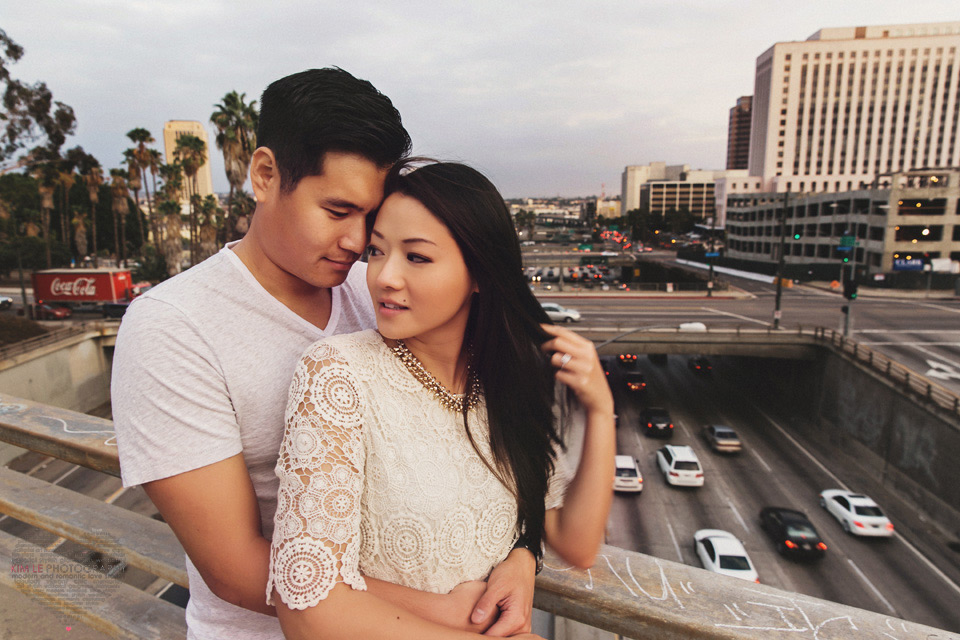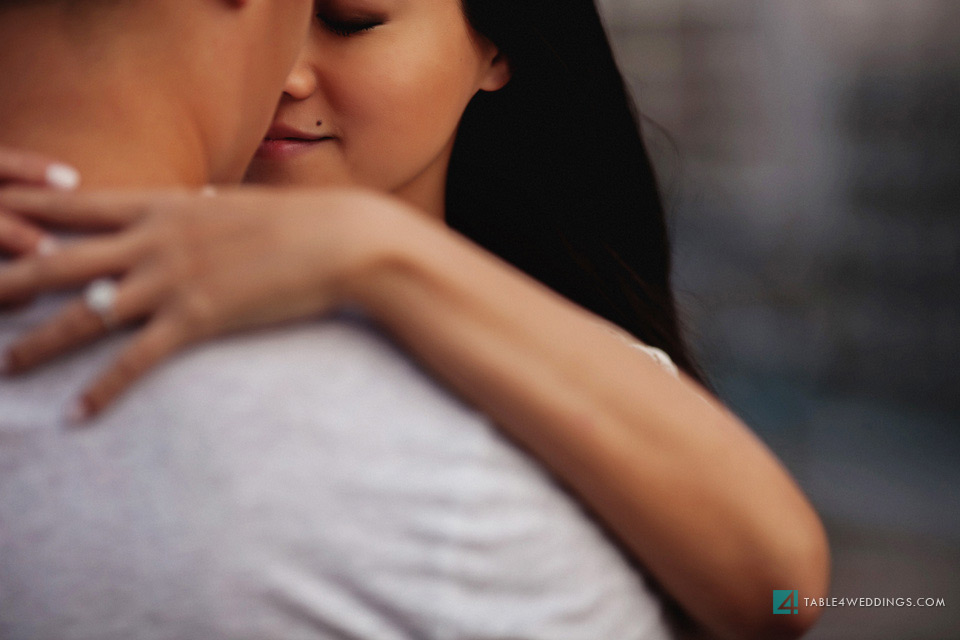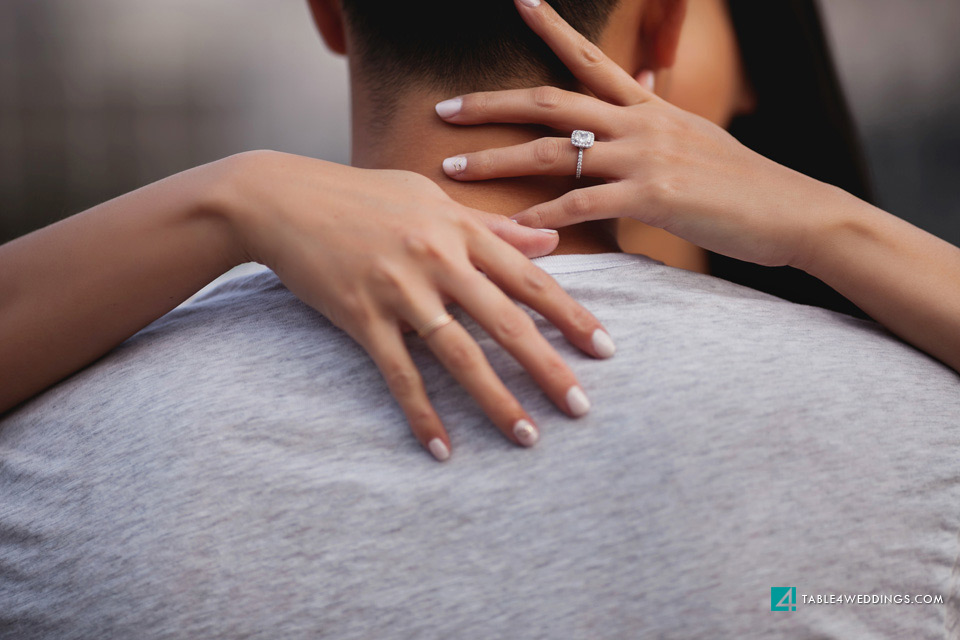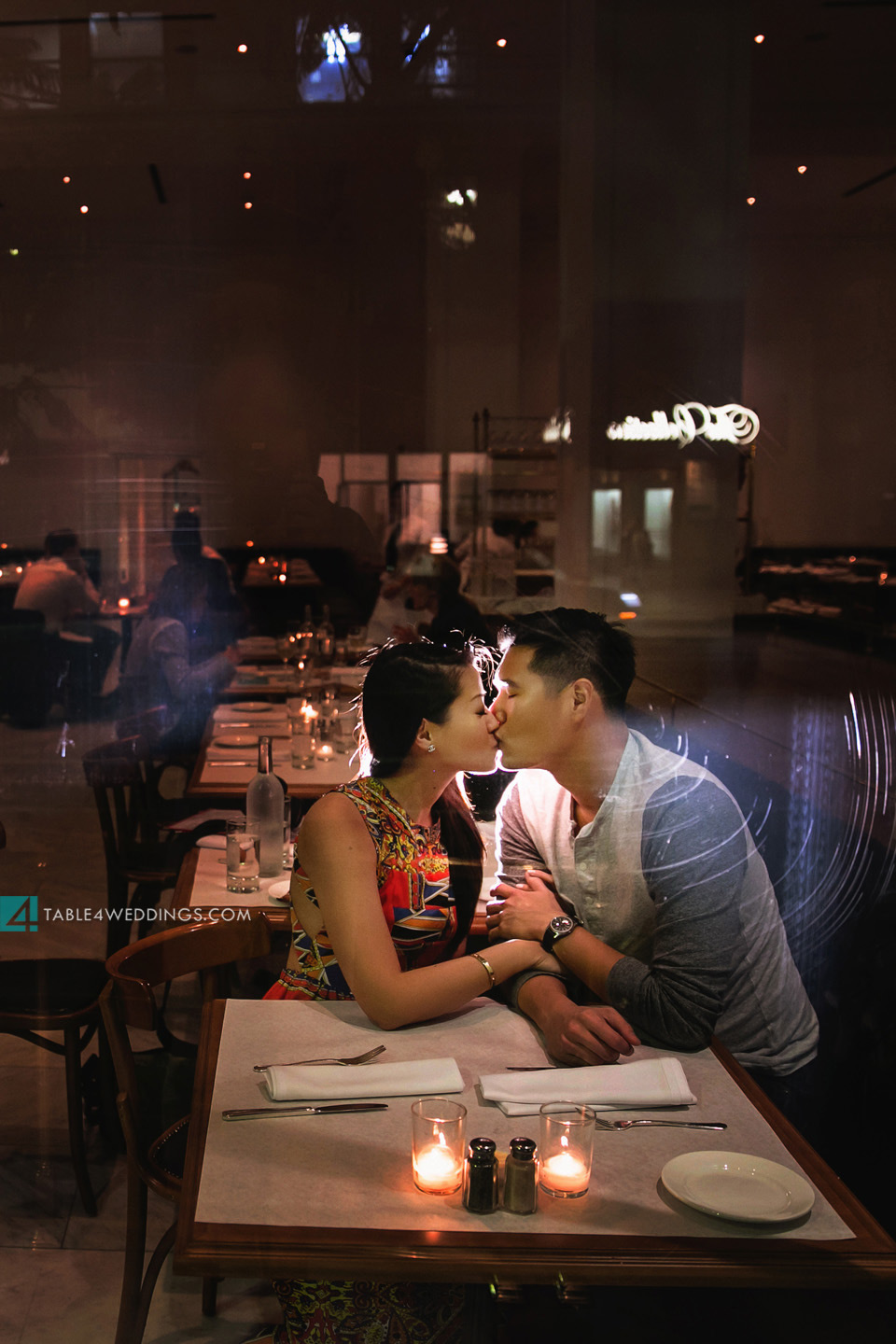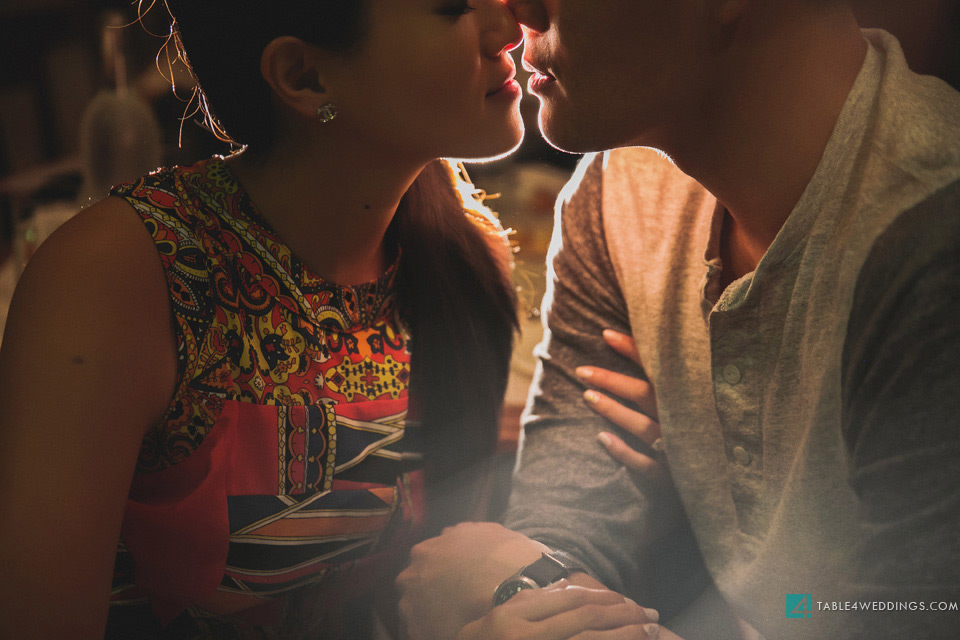 My strength, passion, and the avenue I find the most satisfaction in is in shooting at night,  so the rest of the photos at Disney Concert Hall were taken by me, of course with the help of my beautiful wife!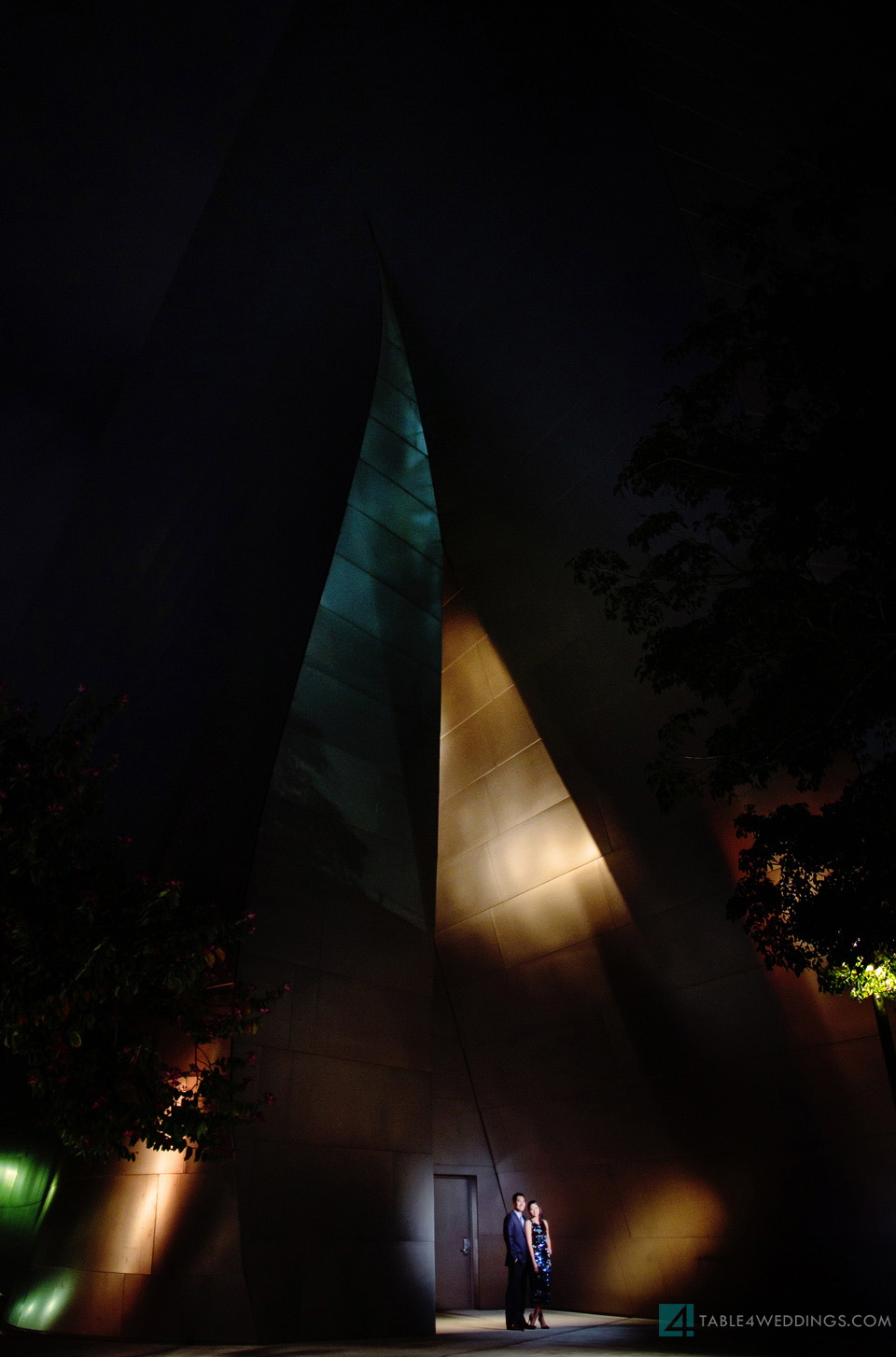 Everything's sexier at night.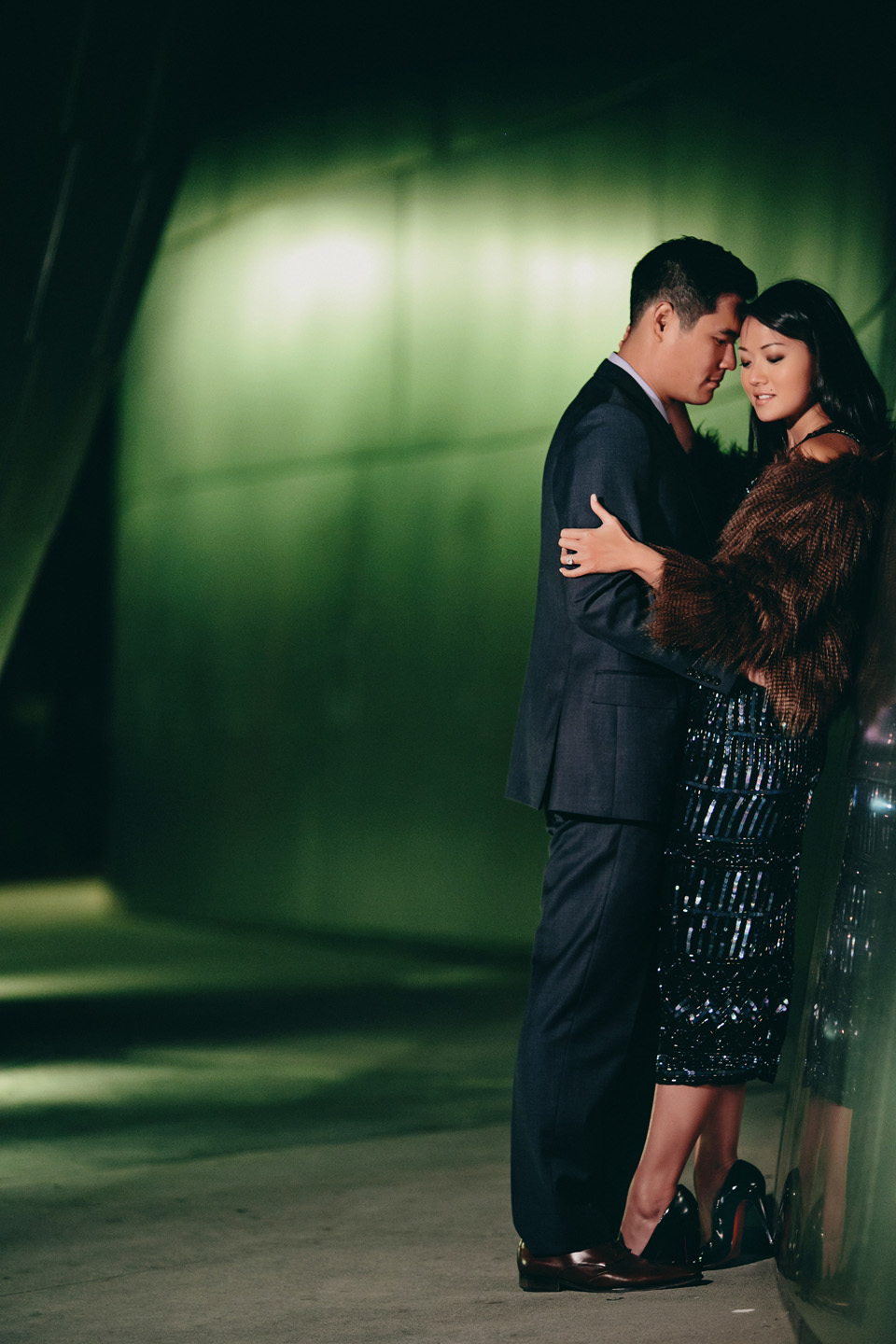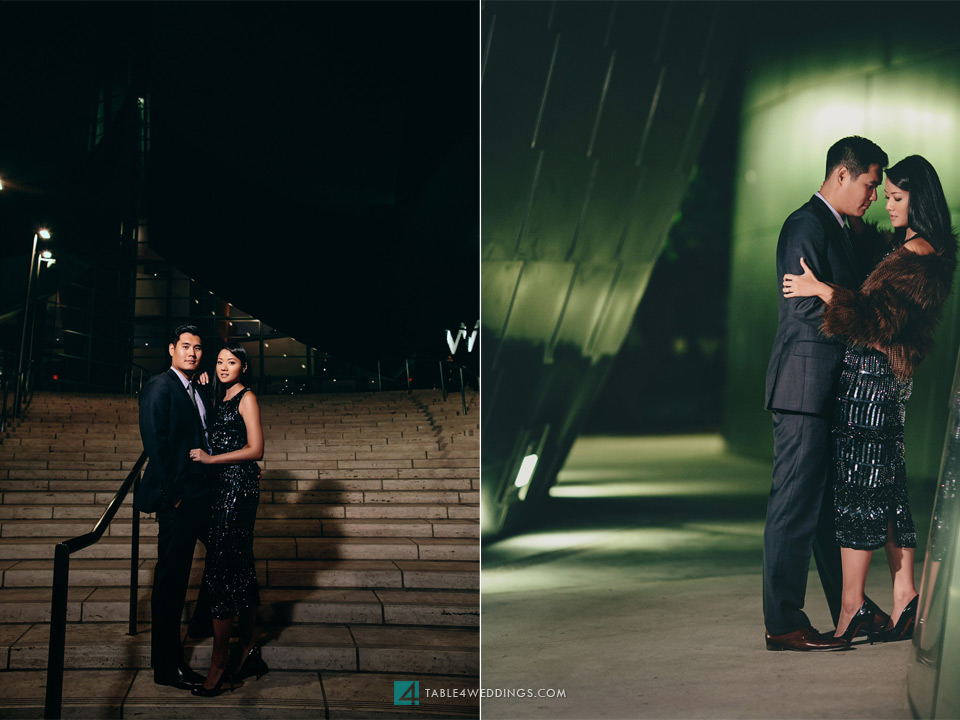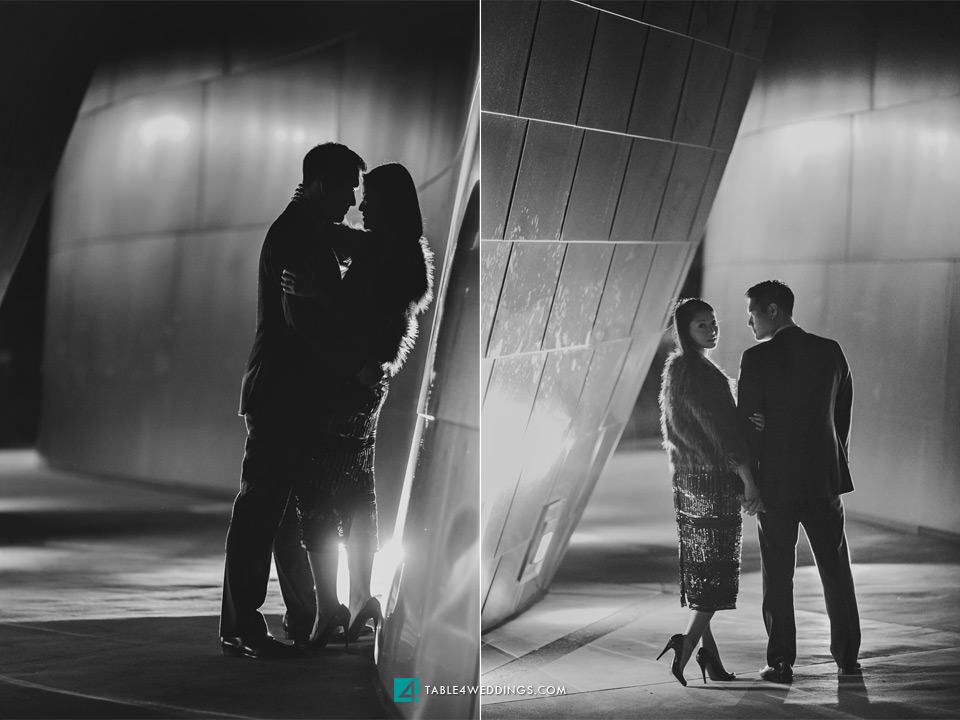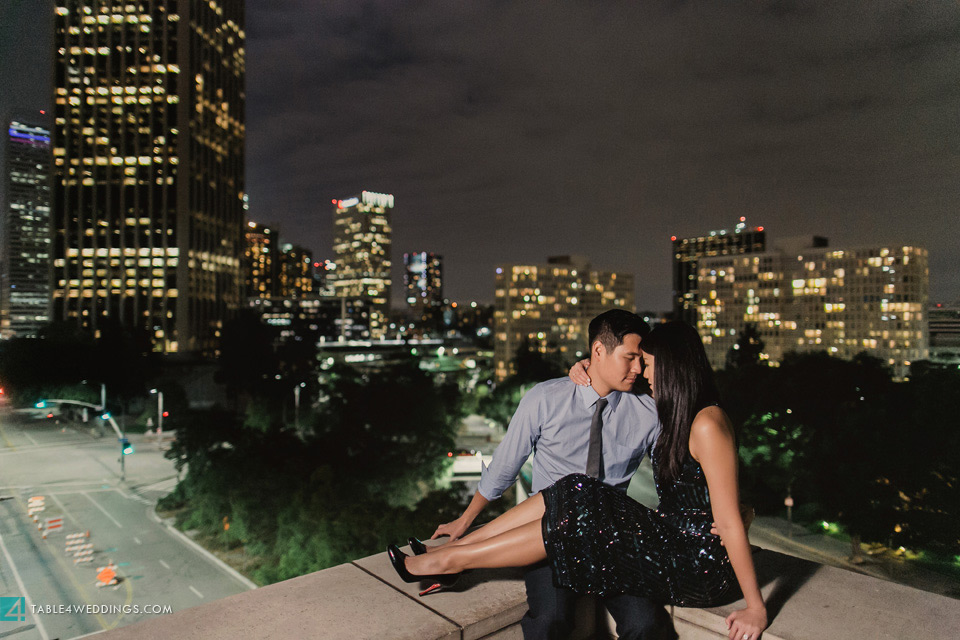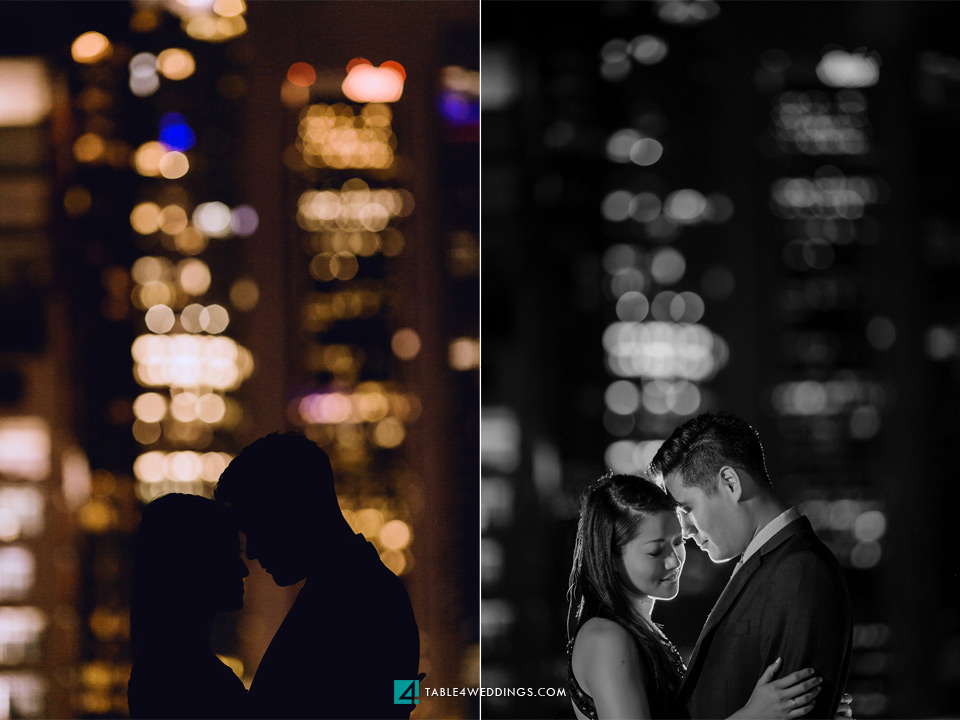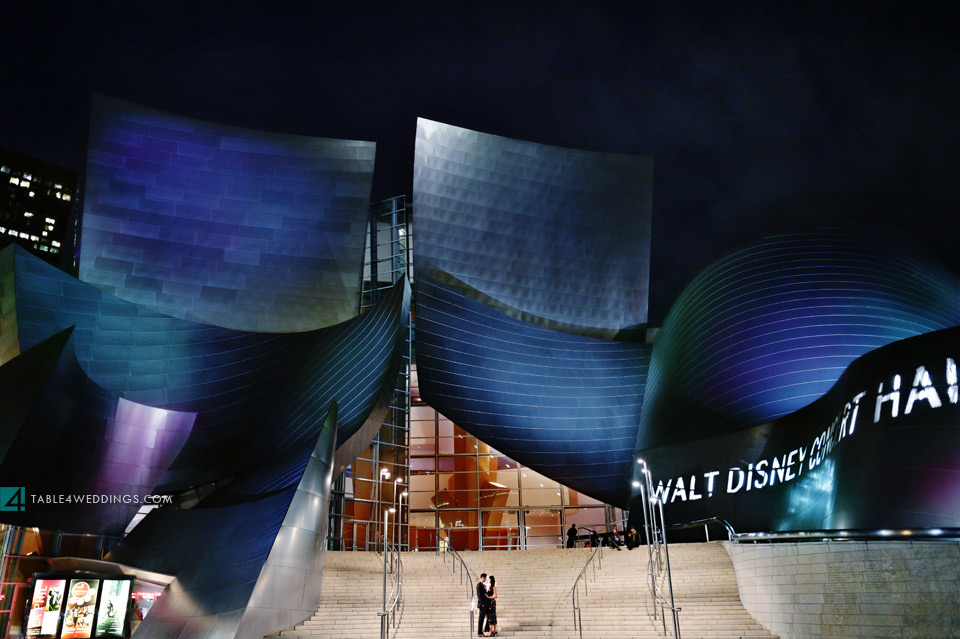 We hope this gives you an idea of how different photographers are drawn to taking different styles of photos. For the technical, we used a Canon 5dmk3 with Kim Le shooting mostly with her 24-70mm f/2.8 and me shooting mostly with my 135mm f/2 and 28mm f/1.8. Three different looks are achieved with each lens, so we feel lens choice is also a reflection of our preferred styles.
For those interested in having both of our styles for your engagement, bridal, or wedding, please contact one of us for our availability and pricing and let us know what you're most drawn to for your own session!