Paging Dr. Stephen and Dr. Sherry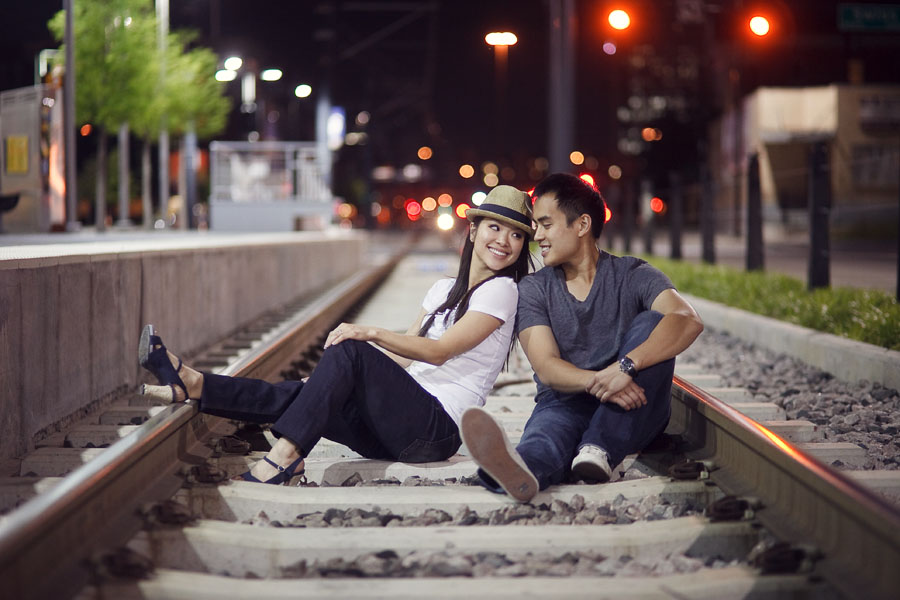 Meet Dr. Stephen and Dr. Sherry.  They want to be your dentists.  No, really, they just graduated from Baylor Dental (congrats!) and are ready for a real world of teeth and mint flavored floss.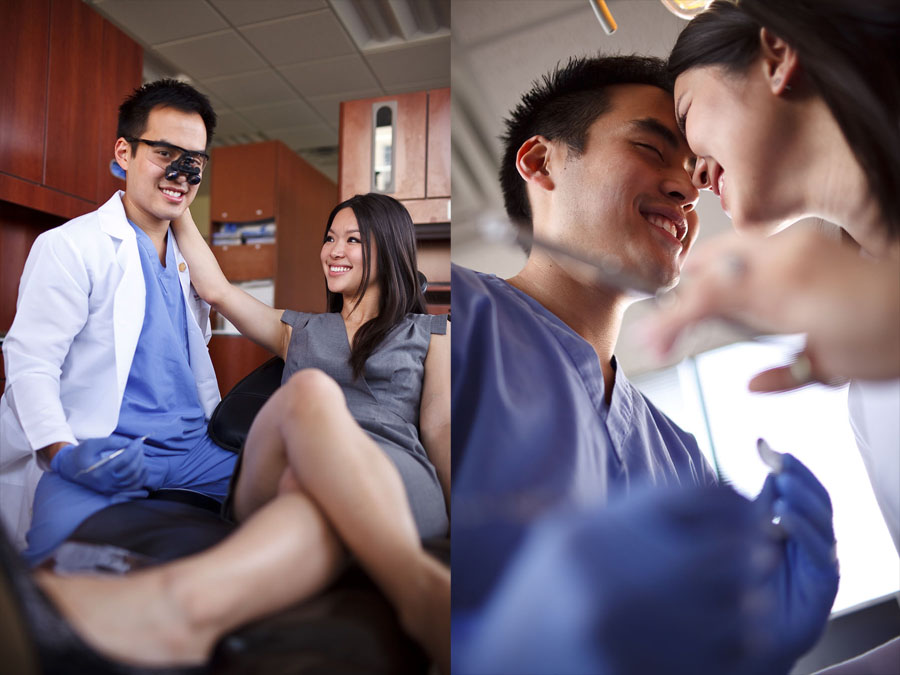 You probably can't tell, but in the above photo, Sherry is holding a real needle with Novocaine DRIPPING out and onto my shirt.  A few years ago, I had some major dental work done (I was born without 3 teeth. Don't ask.) and every time I went to my dentist, she would inject my cheek or gums with that God forsaken needle, sometimes more than once a trip.  So, when it started dripping on me, I almost teared up and ran out of the room.  The things I do for a photo….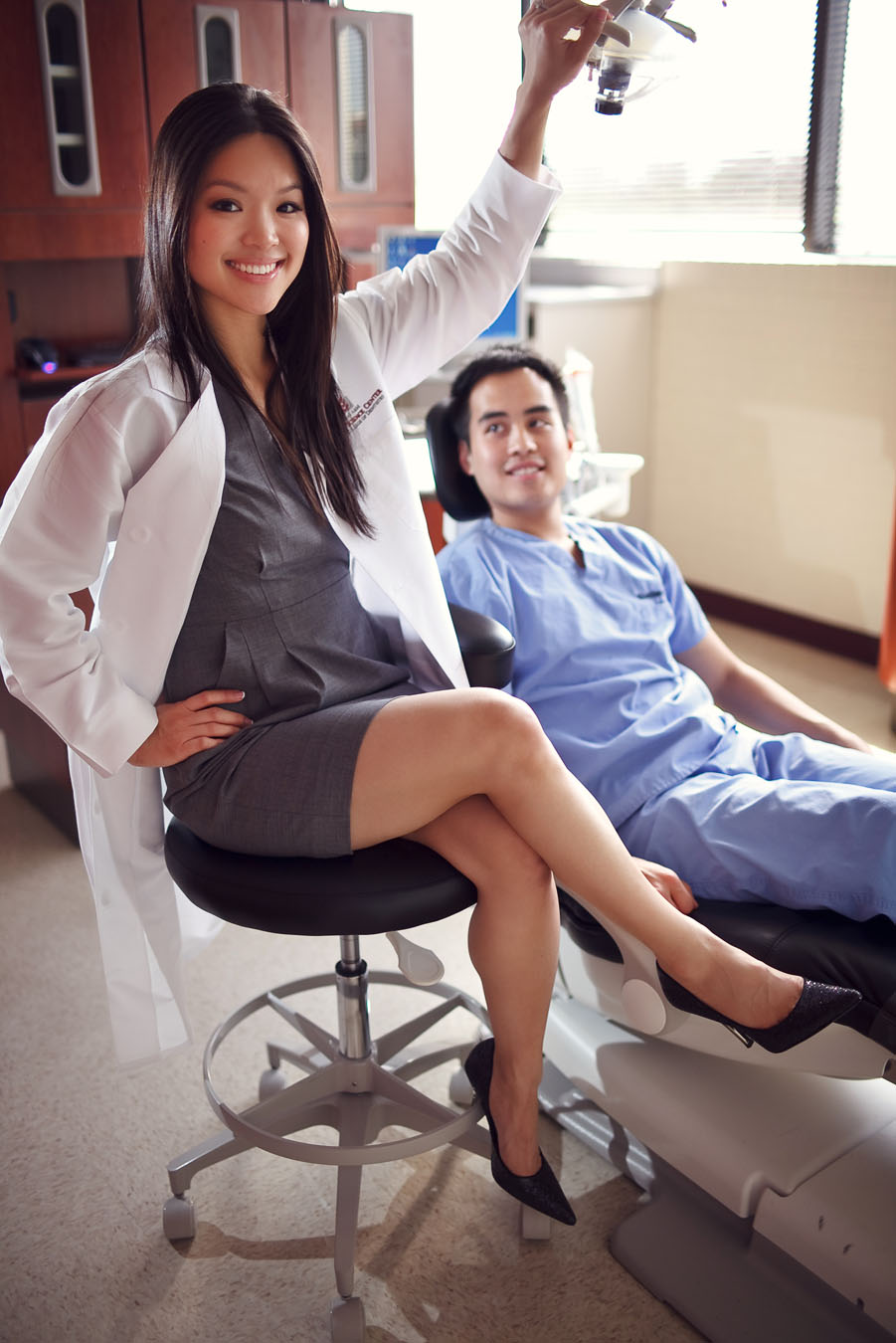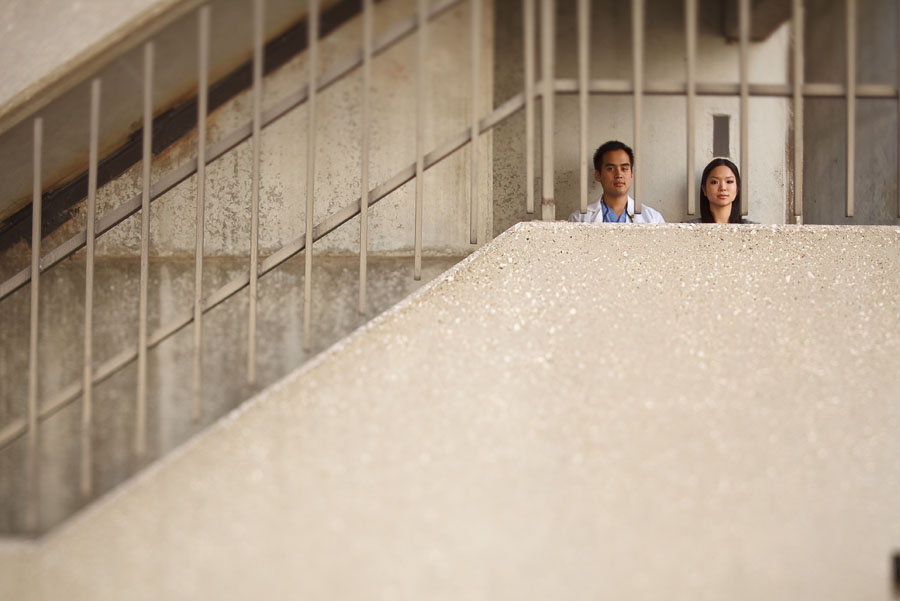 Stephen is an avid golfer and Sherry is…a fabulous distraction cart rider. They make a great team.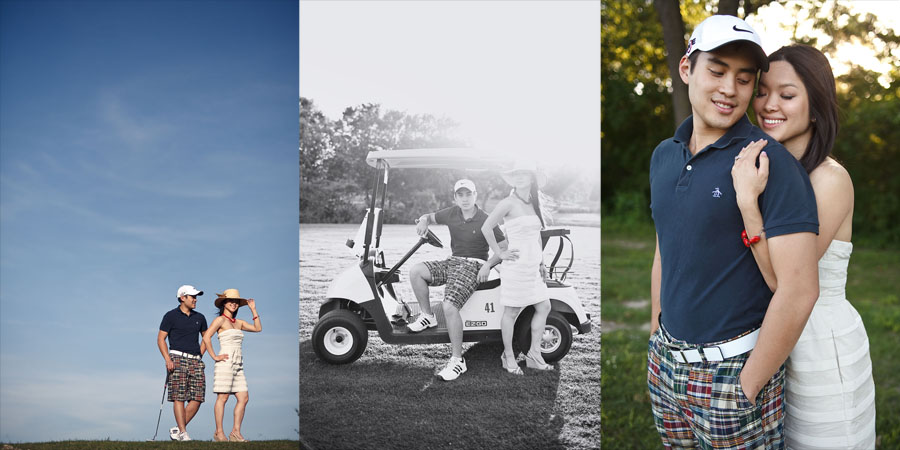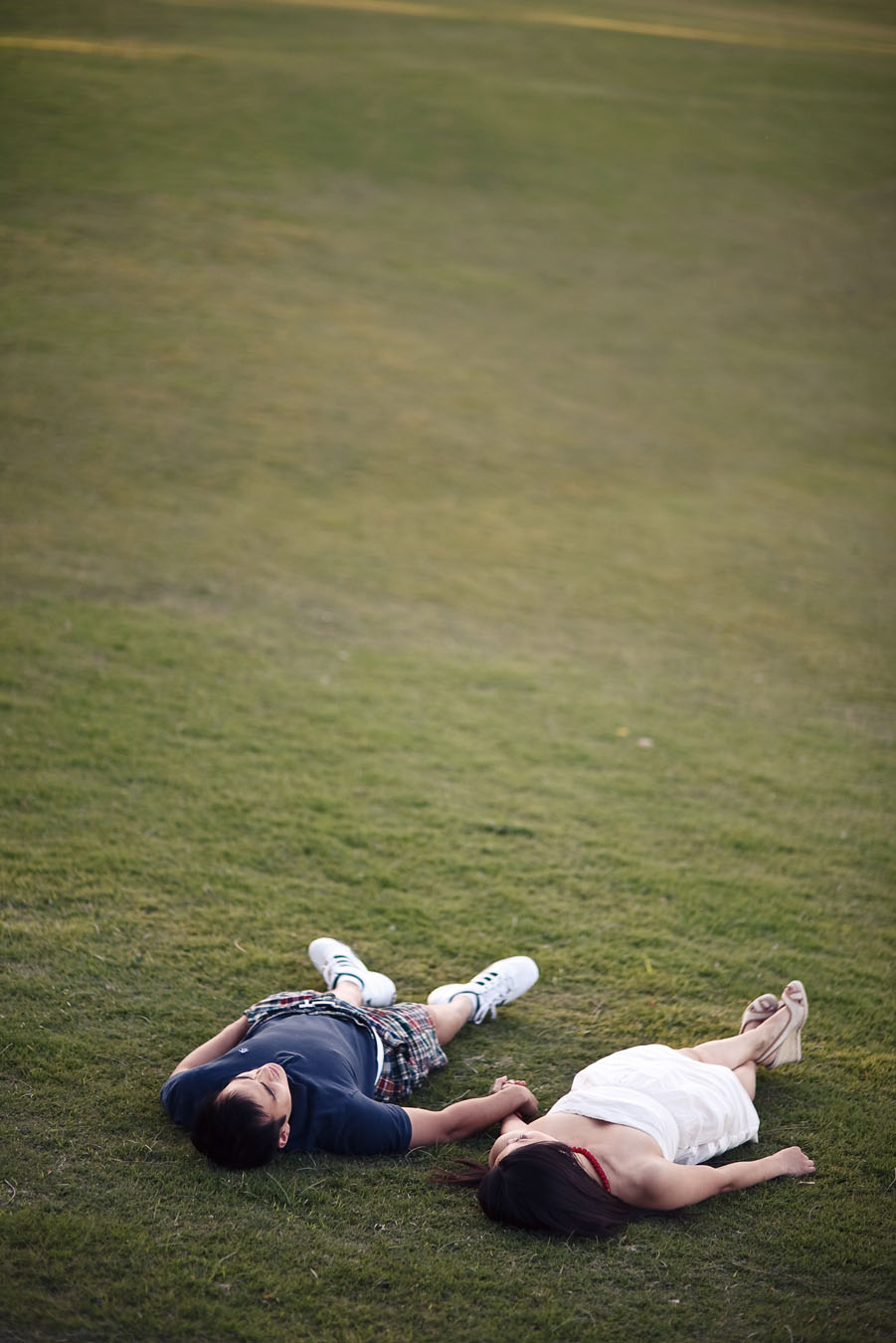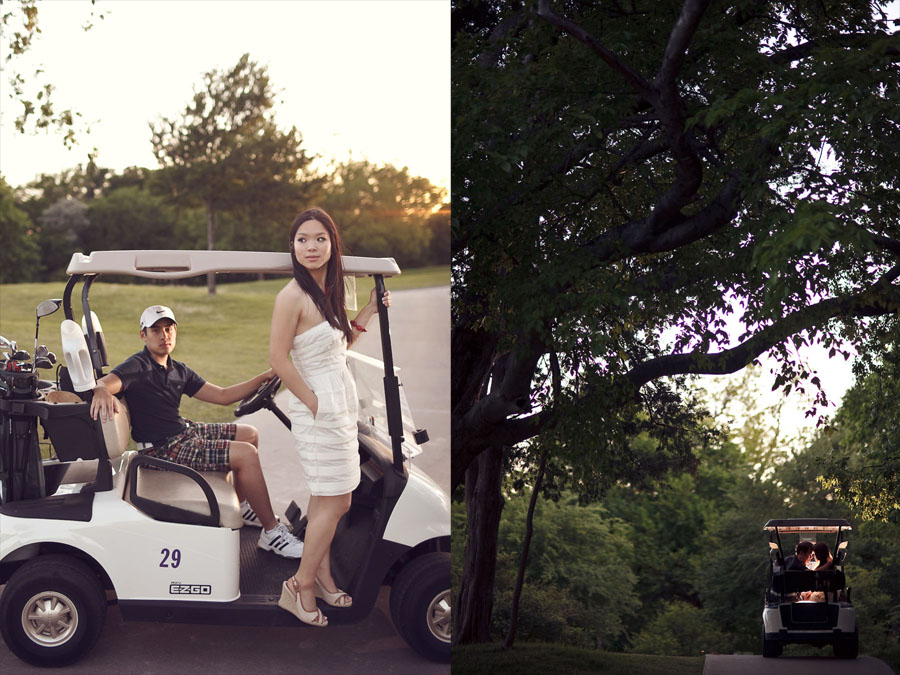 In the evening, we went by their apartment to pick up their two dogs. Their puppies are cute, sure, but they have more energy than I could handle.  In the photo to the bottom left, they are literally dragging Sherry and Stephen down the sidewalk. It might have something to do with the handful of treats I tempted them with and put down by my feet.  Hahaha.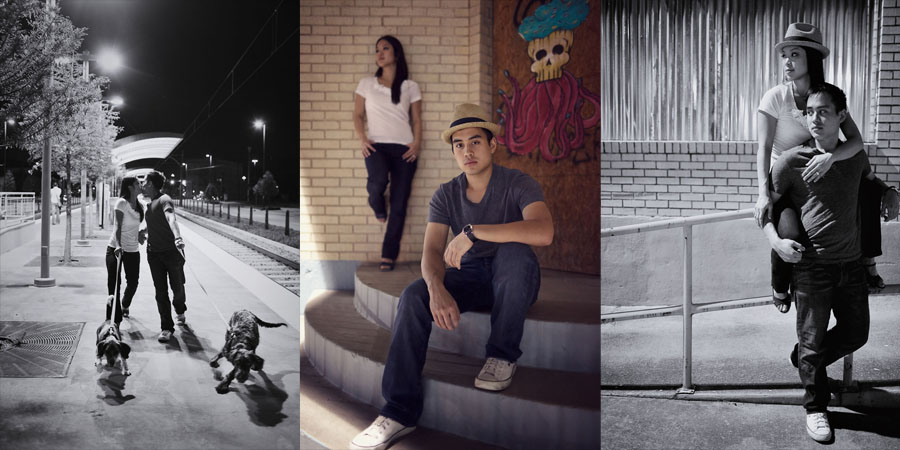 Sherry and Stephen pulling off the classic American rocker look. Clean outfits, sexy accessories.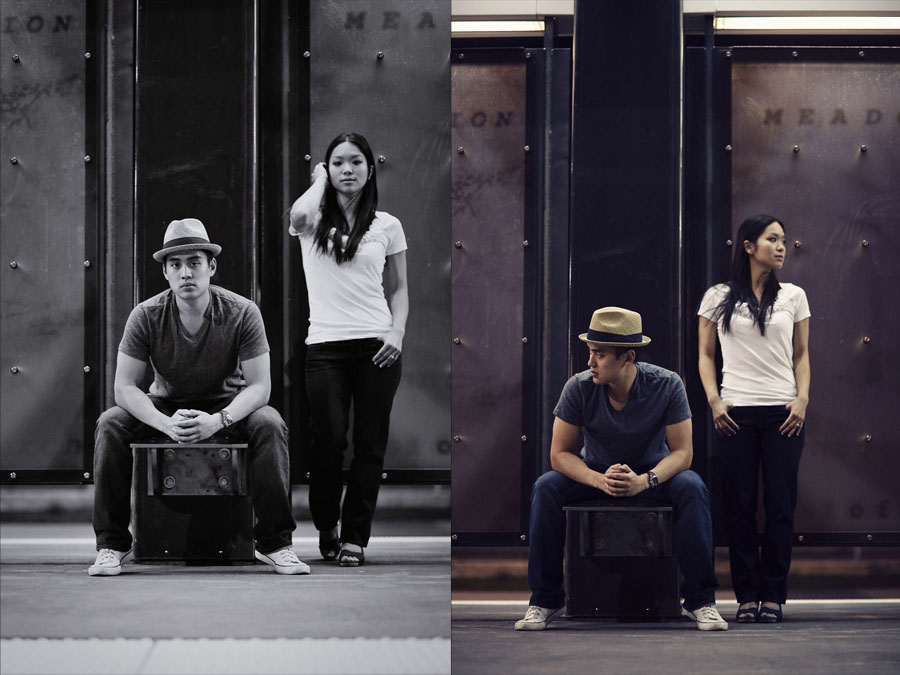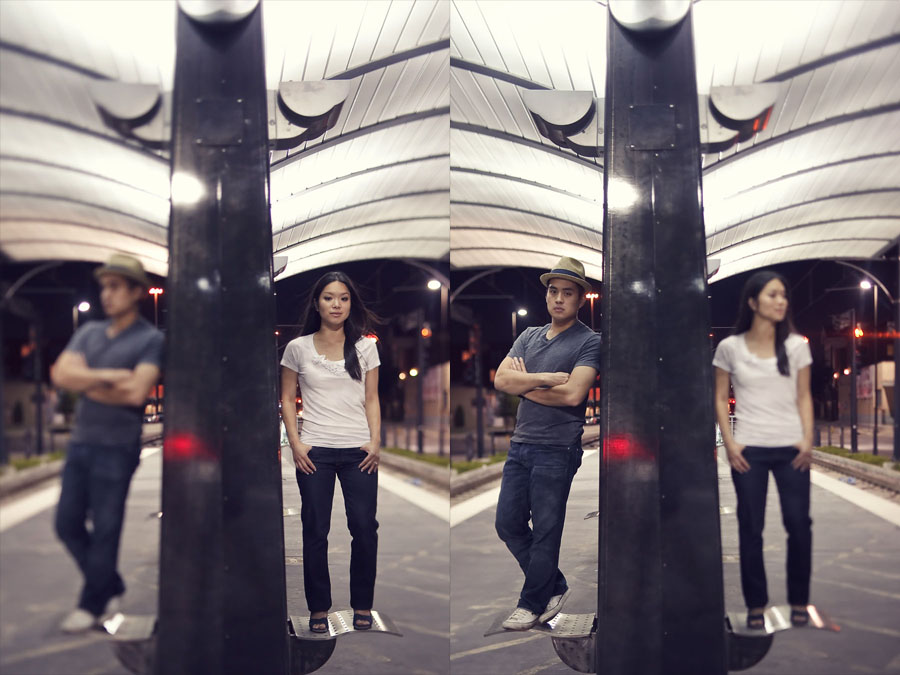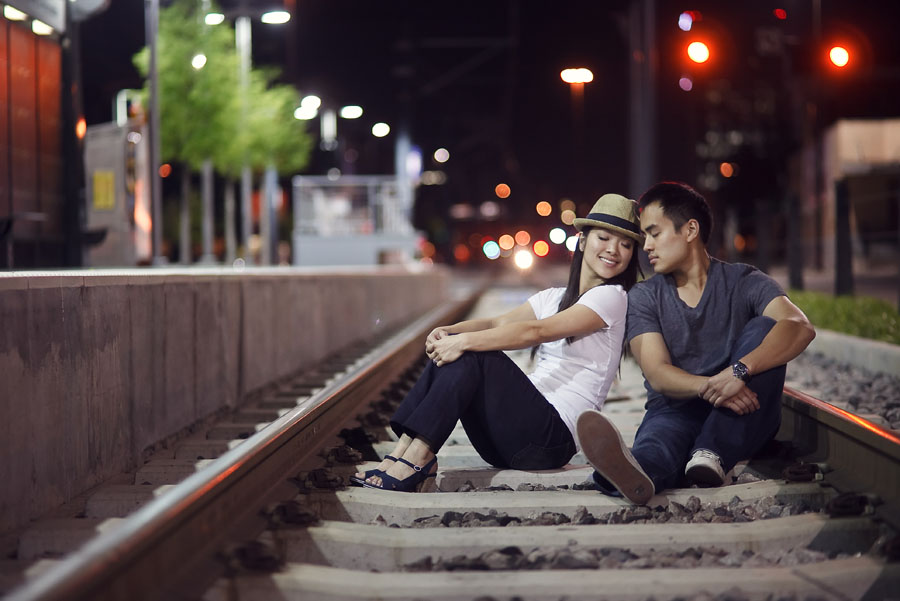 I'm so bummed I'll be missing their wedding in June.  I'm sure it'll be gorgeous and fun, just like their engagement session. One detail I left out is that we've known each other for almost 5 years.  They've both been really good friends to me and so supportive of my business when I founded Table4 3 years ago. Thanks so much for a fun session and congrats again on your engagement!  Wish I could be there for your wedding!!