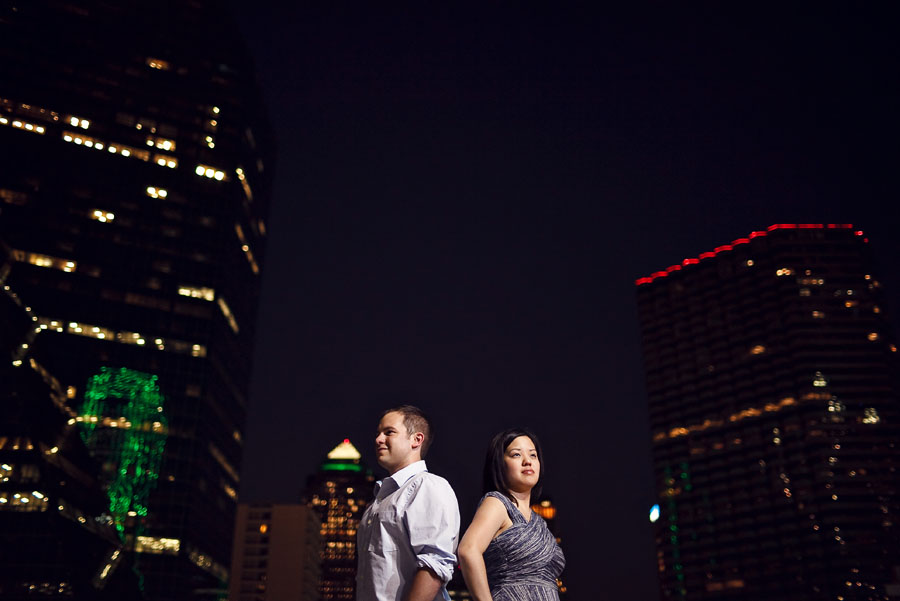 I had the fortunate pleasure of hanging out with Abby and Matt a few months ago for their engagement session.  They took me to a local ice cream shop called Wild About Harry's in the charming Knox-Henderson area of Dallas. It's one of their favorite date spots. We also stopped by Lakeside Park and lastly, the top floor of Matt's parking garage.
So everyone knows that heat melts ice cream.  Put that ice cream in Texas and you increase the speed at which said ice cream melts. Then, add in Abby and Matt, who are hot for each other (as you'll see), and the ice cream reverts back into milk.  Seriously.
Abby and Matt brought their A game to this shoot. Abby showed us that Loubitins aren't just for wedding dresses and Matt showed us how to keep a straight face while standing 15 stories above downtown.  Do you realize how awesome my clients are??
Abby and Matt are getting married in October and I can't wait for their big day! (to see what other life threatening things I can get Matt to do.)