Here's a snap from our first day in New York for Yuri and Kee's wedding on Saturday.  Yes, they're having a Halloween wedding, and yes, everyone is dressing up!  Yuri's going to put on a beautiful white dress and Kee is planning on wedding suiting up!  For this special day, we have decided to dress up as rockstar wedding photographers. We'll be donning black on black on black, ray ban sunglasses, and secret service like communications. You can find us in open shade, shooting wide open.
Just kidding!  We're actually not dressing up like rockstar wedding photographers, just normal ones.  🙂
Here's a fun image from their engagement session we photographed on Thursday.  They took us to this park with a gorgeous view of the New York skyline.
It was so incredible that we decided to come back at night to take a few more for our blog readers.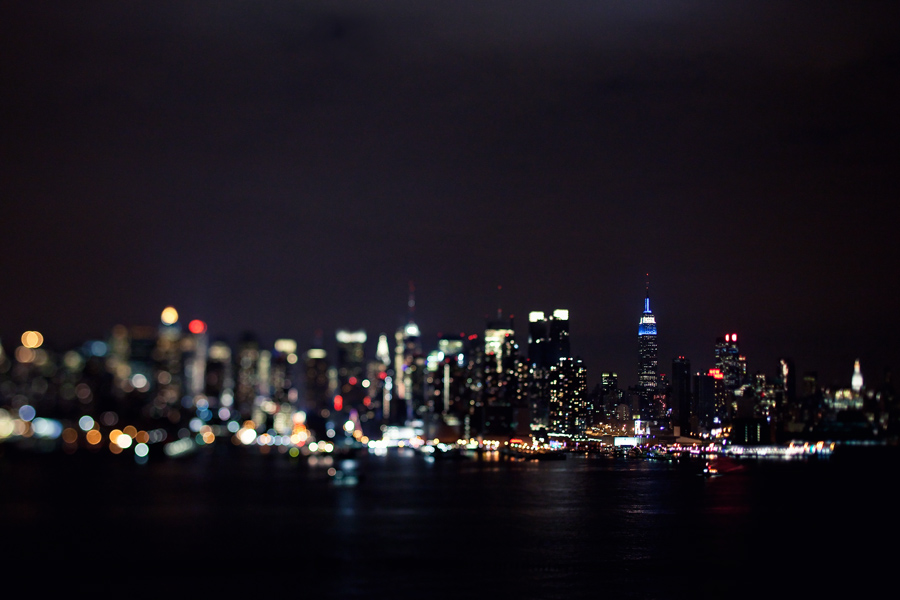 Don't you wish you had our job?  😉
Next week, after we get back, we'll publish a post titled, "Why renting a car in NYC is quite possibly the worst idea ever."  Stay tuned for our ridiculous NJ-NY journey with our rental car.