Pre-Dreamin' in New York City
While we were in NYC for Yuri and Kee's wedding, we took some time off to meet up with Kim and Adam (you may remember them from our preview post). They treated us to a delicious dinner at Buddakan in the Meat Packing District and then took us around town for a mini engagement photo session. We especially love meetings like this because it's an easy way for us to get to know the couple on a more informal level and, to allow them to get more comfortable with us pointing our cameras at them making out. Hope you enjoy looking at these two because we'll be posting their gorgeous wedding photos soon too!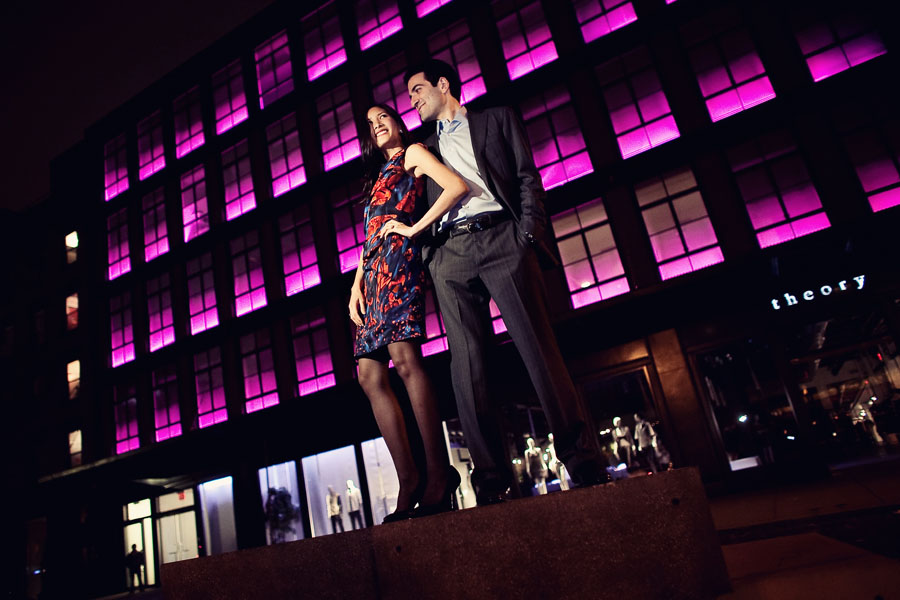 We were looking for some posing inspiration so we went to the pros. Not bad, huh?