Let us introduce you to Nicole.  Chic, modern, vintage, fun; these words can't even begin to describe her dream that we now call her wedding.  We had no idea what to expect until we saw Nicole in her wedding dress backdropped by the urban PM Lounge at the Joule Hotel in downtown Dallas.  Her vintage lace dress had a modern and perfect fit that just felt right inside the lounge.  Check out some of her smokin' hot bridal photos!  We'll have more once her wedding is edited. 🙂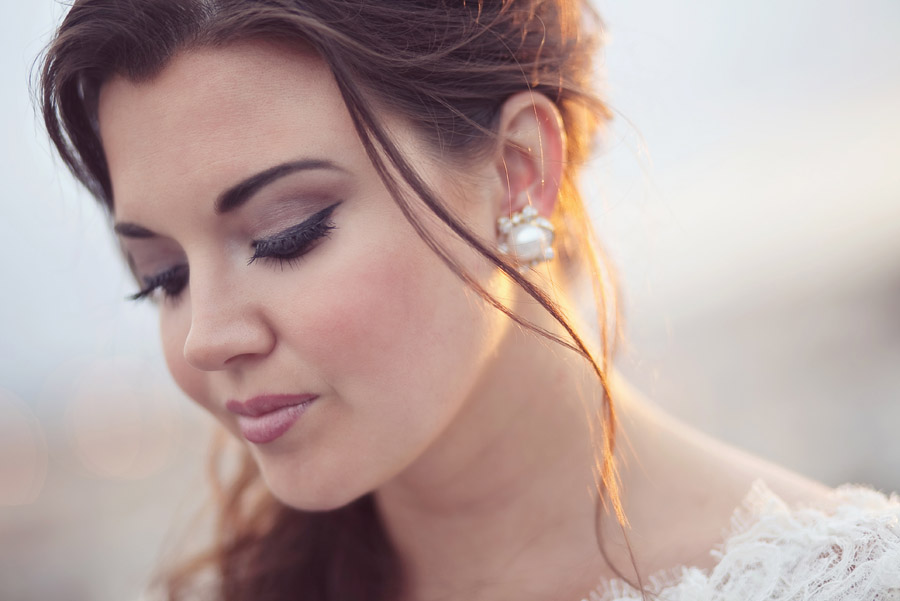 On top of the Joule Hotel at their popular rooftop pool deck.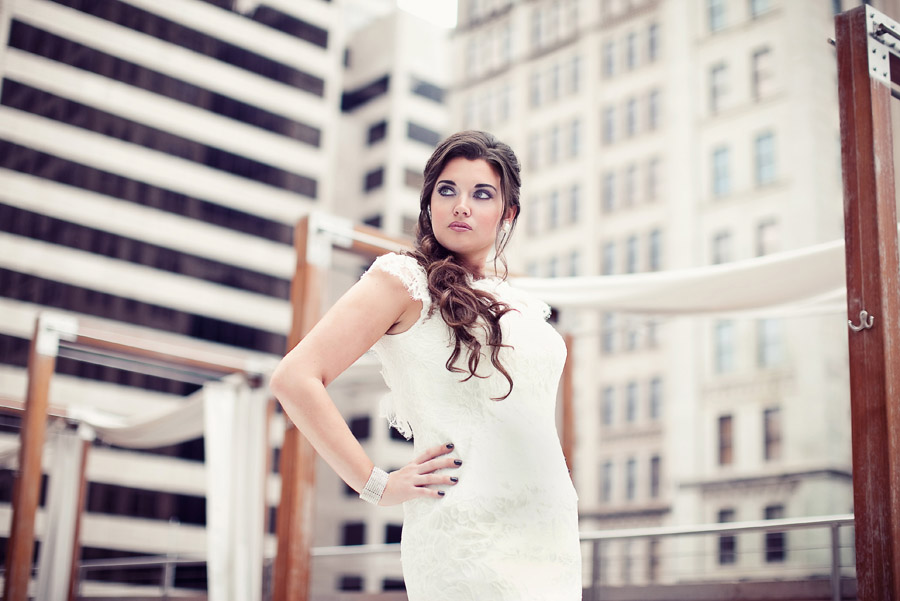 Those incredible chandeliers complemented Nicole's detailed lace perfectly!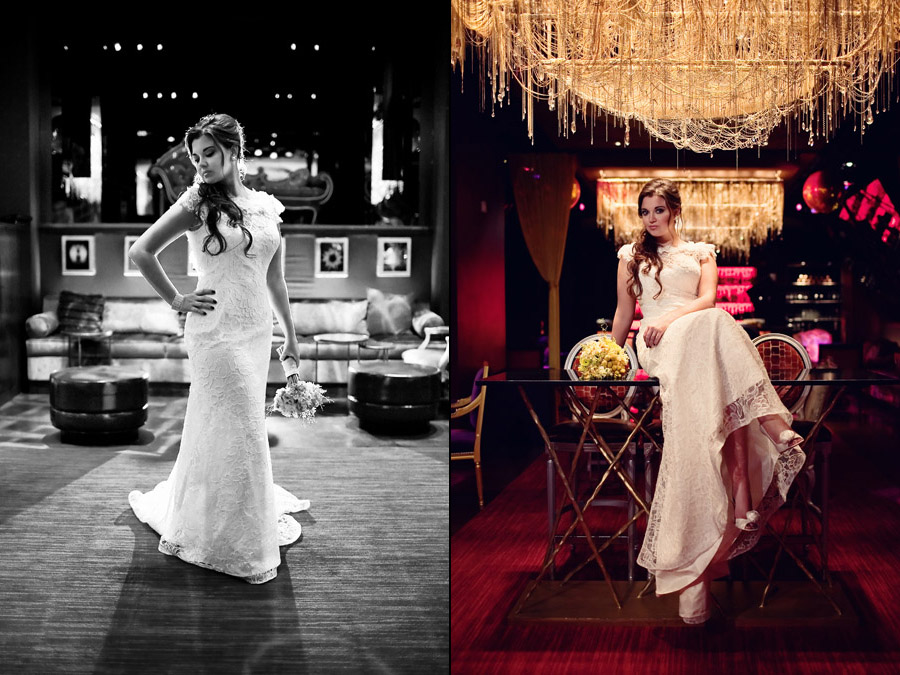 Talk about an oasis in an urban jungle…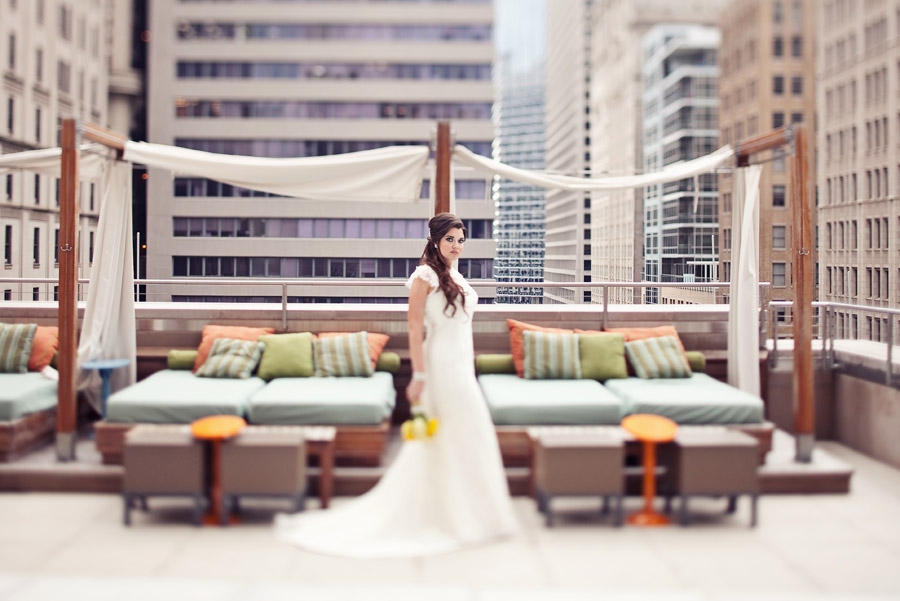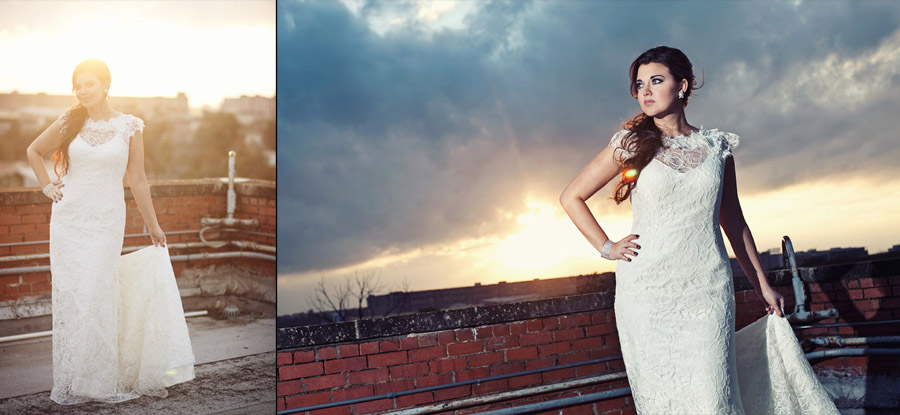 Sweet mirror at the entrance of the PM Lounge. Sorry, not a fun house.  😉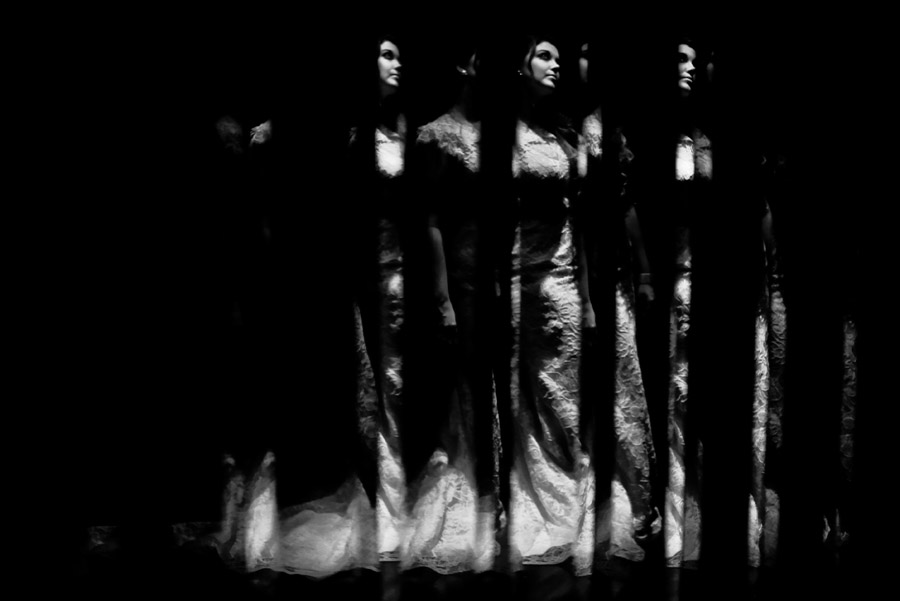 Thanks to the amazing Jordan Payne for arranging her bouquet and hooking us up with such a sweet spot!