A few weeks ago, I had the privelege of shooting a wedding with another local photographer in Dallas, Miguel Prado.
Let me just say right off the bat that this wedding is the reason I love my job.  I'll make it a short post since I wasn't the lead photographer, but I have to at least talk a little bit about how they met.  Mike used to be in the army and while he was overseas in Iraq, Mike and Rhiannon's brother, Kris, were roommates.  A few photos and a couple stories later, Mike took interest in Rhiannon without ever having met her.  They officially met for the first time when Rhiannon thought she was chatting online with her brother Kris when she found out later that it was actually Mike.  After a bit of destiny and a little push from Kris and Rhiannon's mom, they started to talk on the phone regularly.  They spent a good chunk of time on the phone and email before they ever physically met.  And now, they're married!
This is the kind of story that's lost in time.  The kind of love story you only see in movies.  The kind of story that's so perfect you have no doubt they were meant for each other.  And I JUST met him.  I almost started crying when he told me, and even I hadn't met Rhiannon yet.  Just the way he talked about her, I knew something there was special.  Anyway, on to my favorite photos!
First off, the fellas: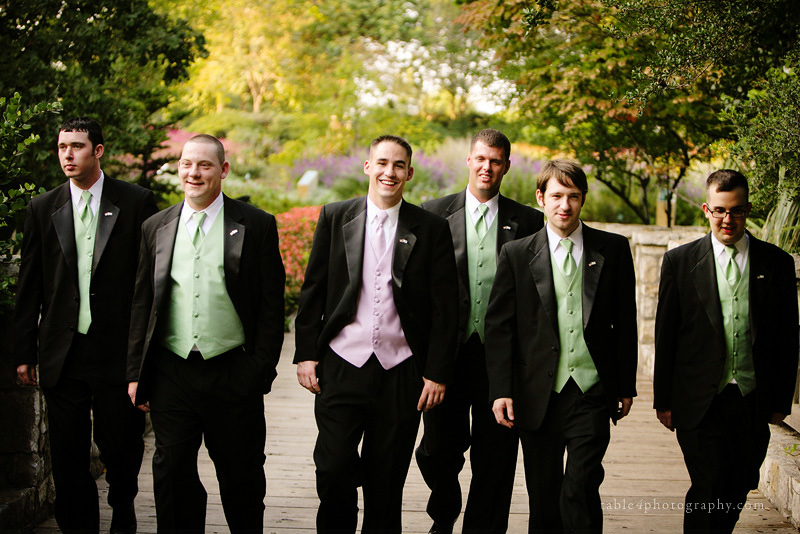 Then, the ladies: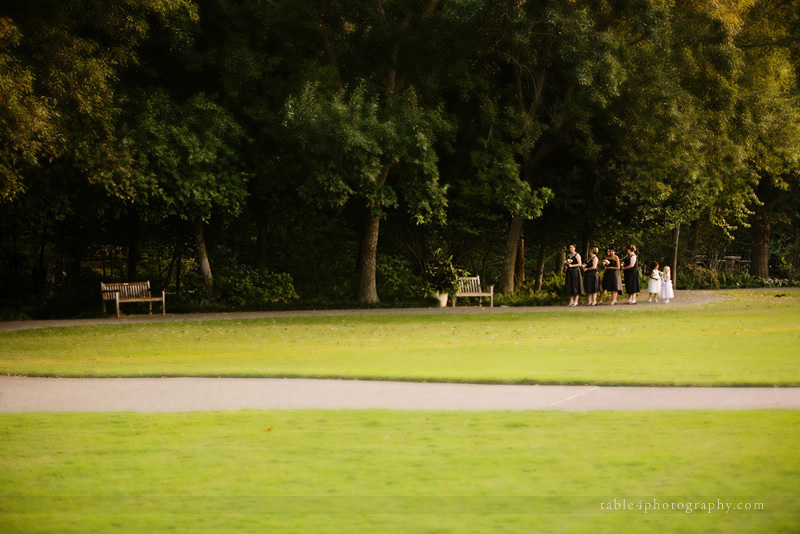 These next 6 photos tell you everything you need to know about why I love weddings. Anyone ever see the movie 27 Dresses? (Then you'll know what I'm talking about.)
1.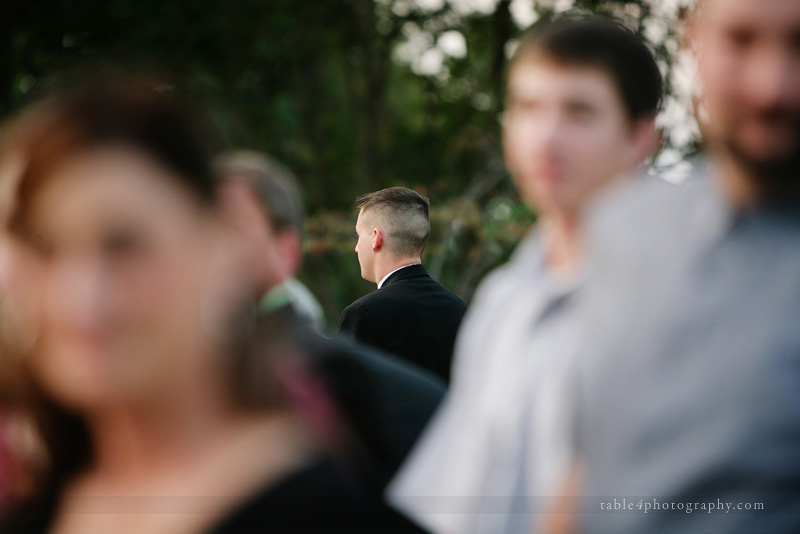 2.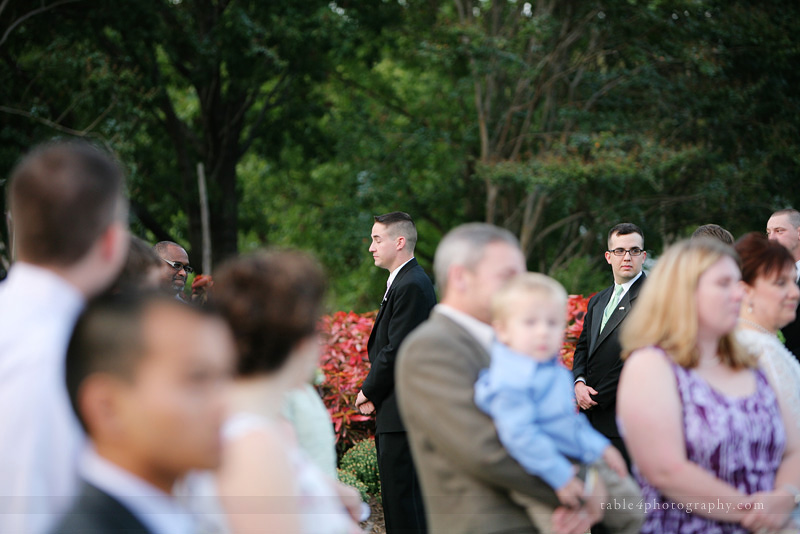 3.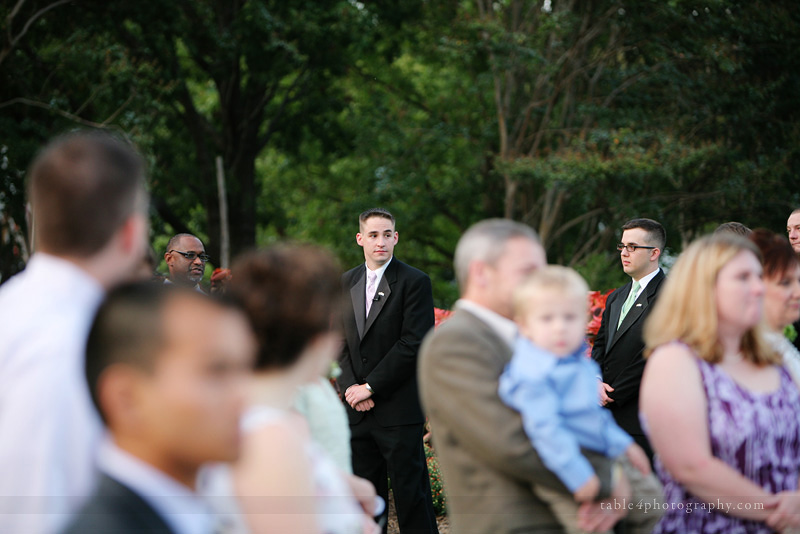 4.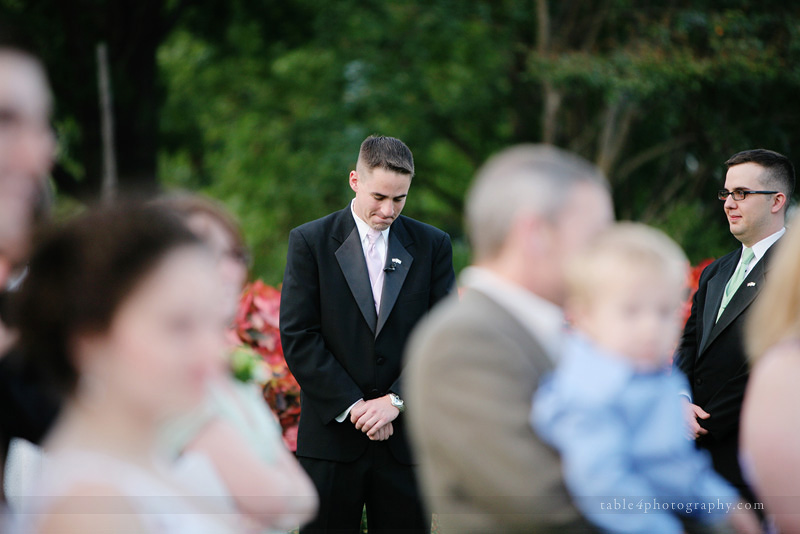 "You know how the bride makes her entrance and everybody turns to look at her? That's when I look at the groom. Cause his face says it all you know? The pure love there." – Katherine Heigl in 27 Dresses
5.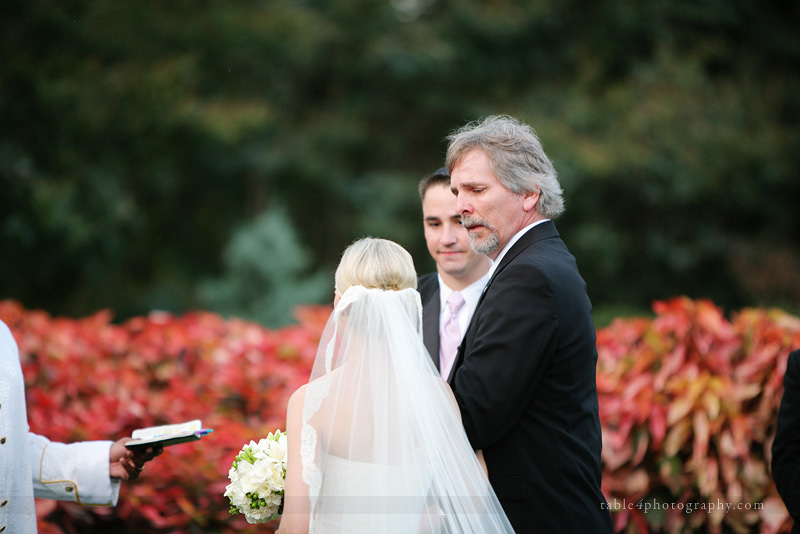 6.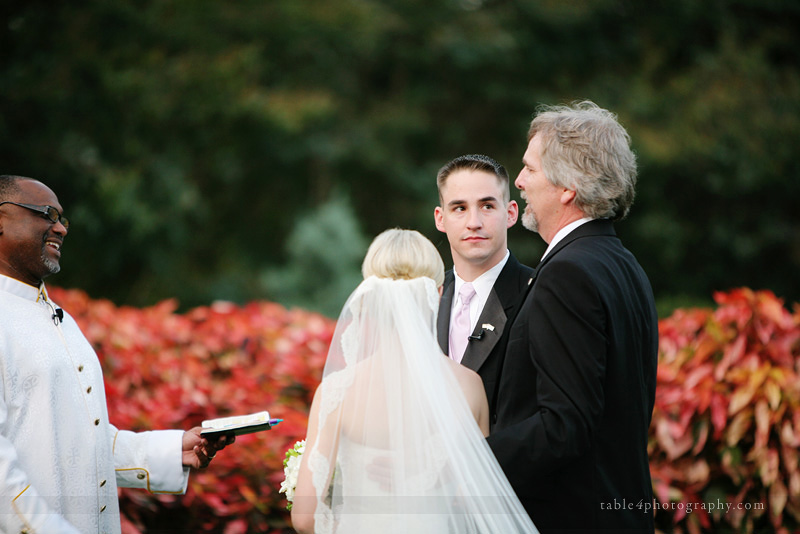 A gorgeous bride with that ridiculously joyful look in her eyes: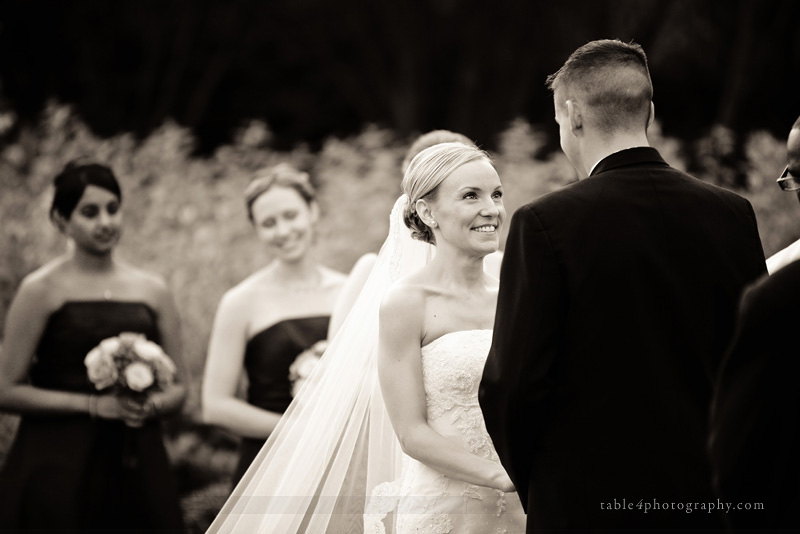 What's a garden wedding without rose petals?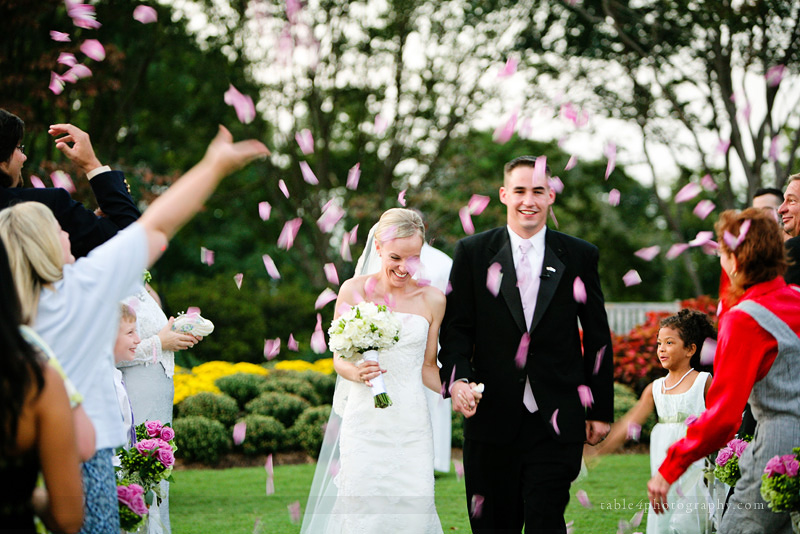 Taken approximately 30 min apart: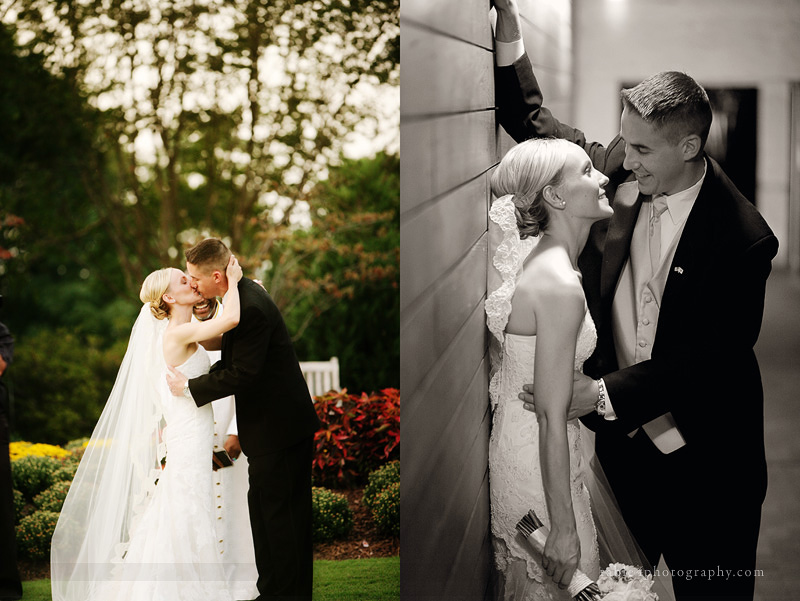 🙂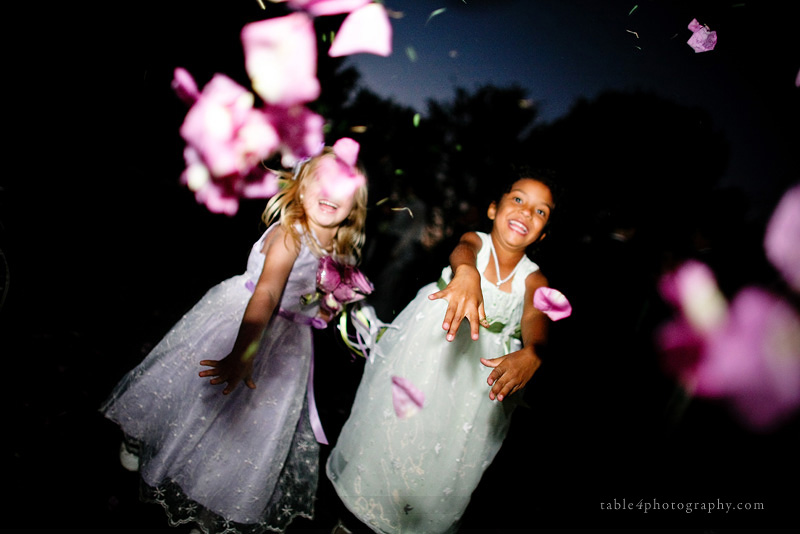 They played the Newlywed Game where you sit back to back and get asked a bunch of questions. You answer by putting up the appropriate doll.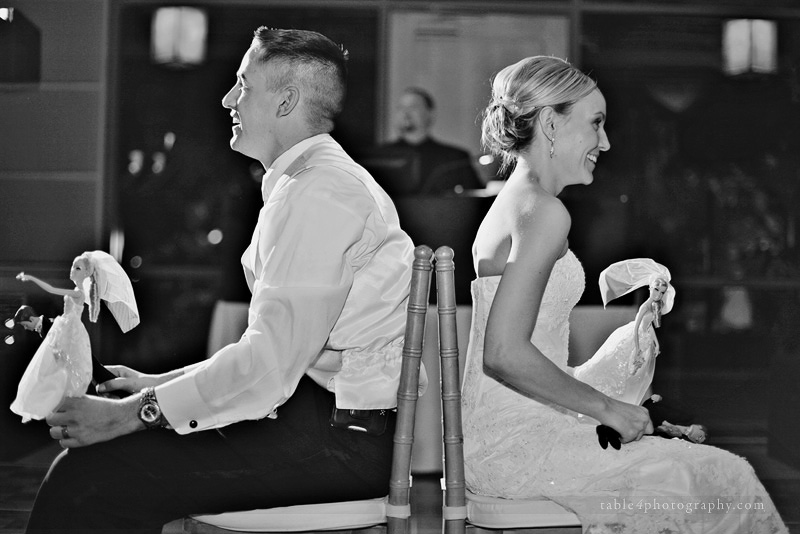 The question, "Who is going to be the loudest in the bedroom?"