Meet two of the sexiest people in Dallas!  Juliet and Derek, the inventors of sexy, know how to turn up the heat despite being camera shy.  Ok, only Derek is camera shy, but you can't tell, can you?  (I'm gonna go ahead and credit that to my irresistible charm and funny jokes. don't ask him about it.)  They're getting married next  year in the Cayman Islands and we are thrilled to be joining them. Check out their engagement photos for a preview of their wedding day chemistry!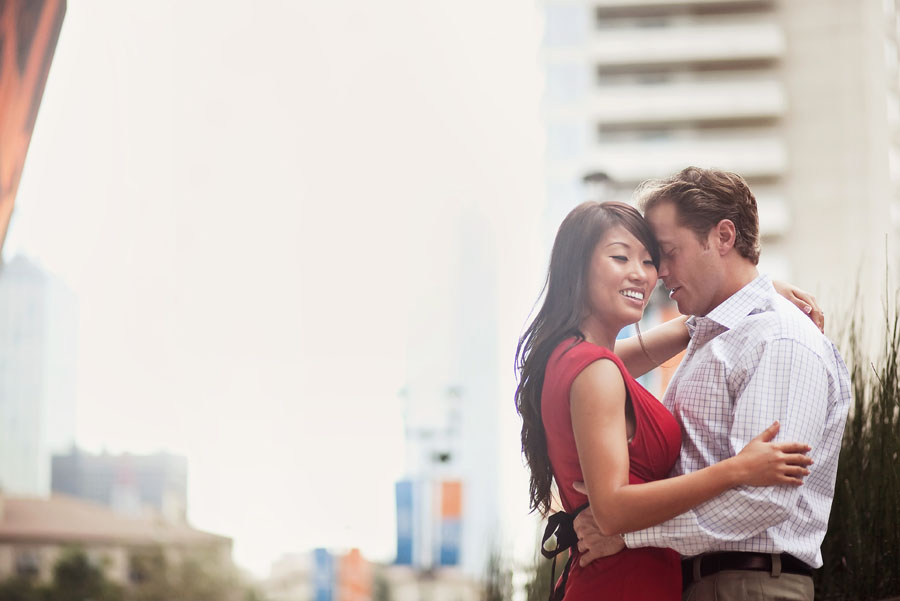 We started their engagement session in the upscale Victory Park right by the American Airlines Center (Go Mavs!)  This place is so upscale, they even put out modable furniture in the park for you to sit on….and lie on!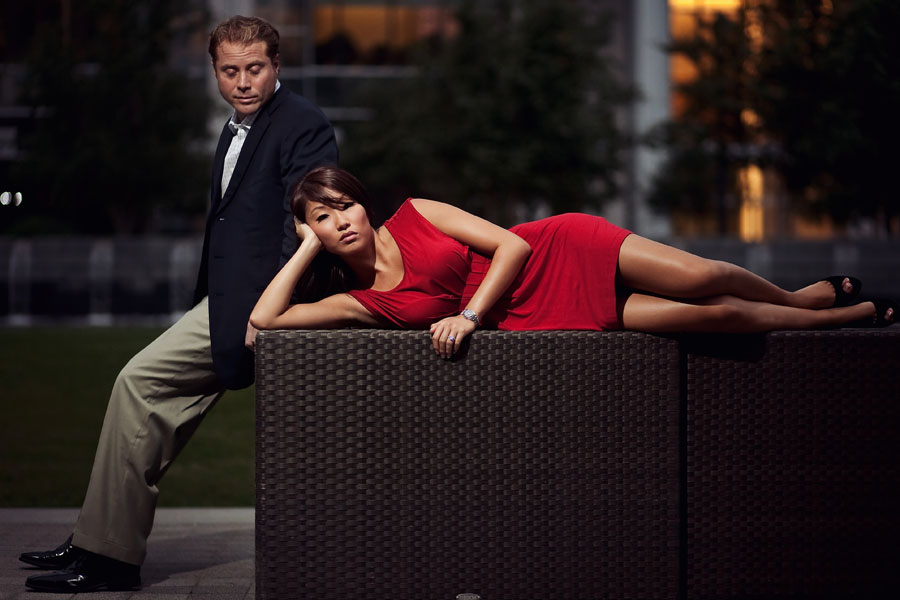 The terrace outside the American Airlines Center has these fountains coming out of the ground, but on most days, they're not on. I guess we were pretty lucky to shoot their engagement session on a boring 'ol weekday huh? 🙂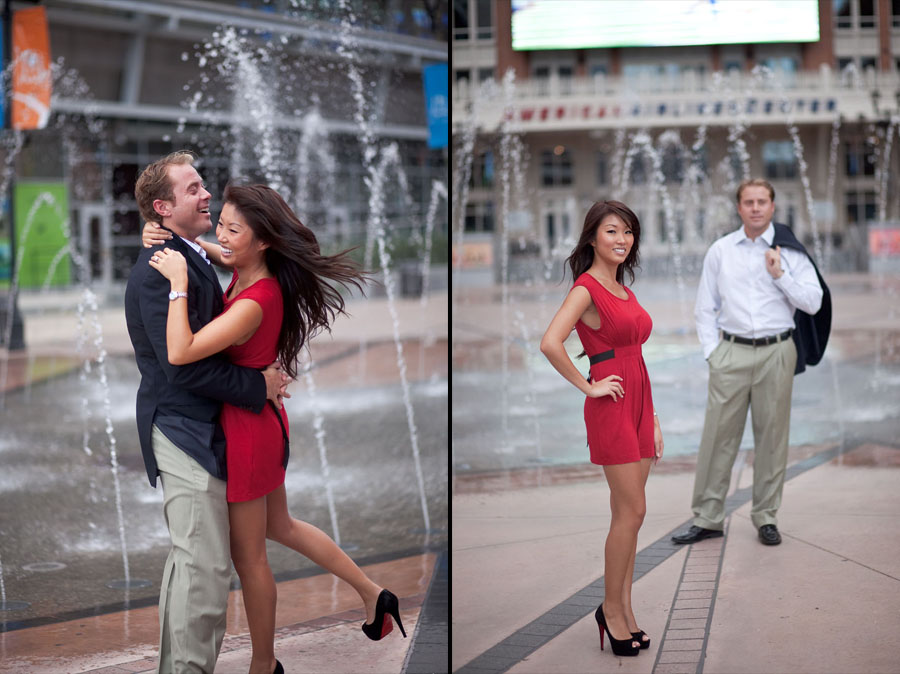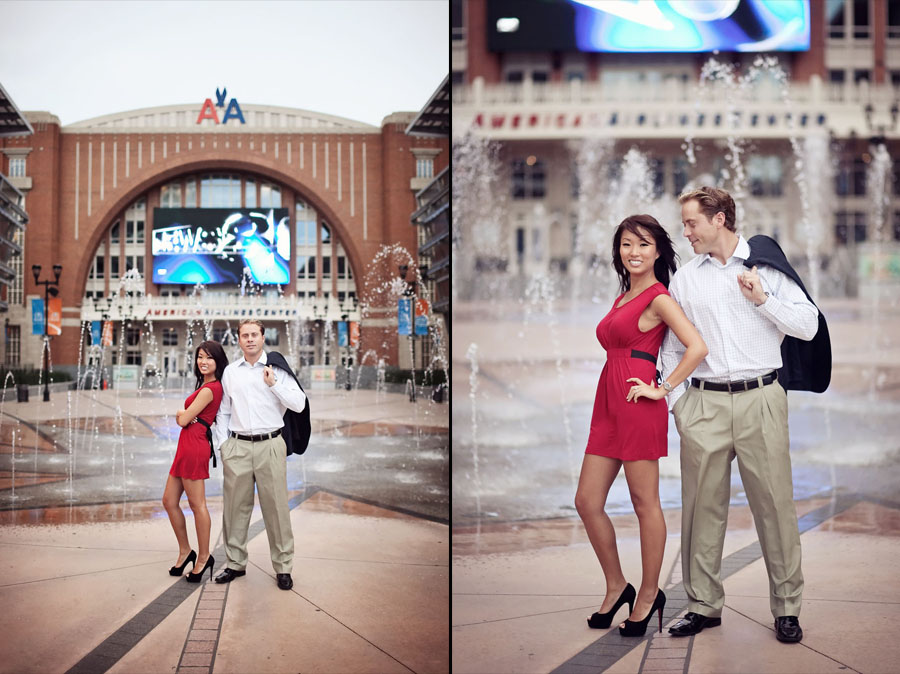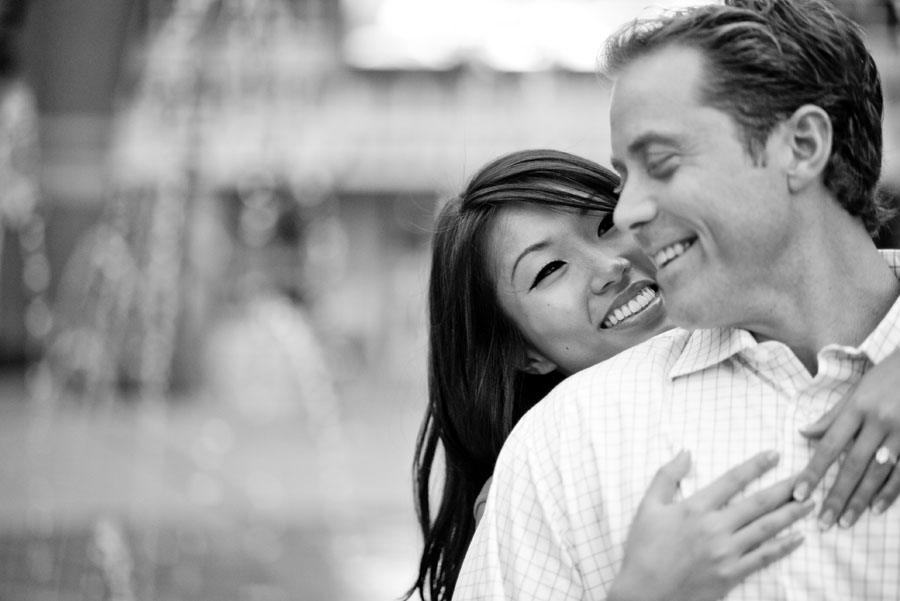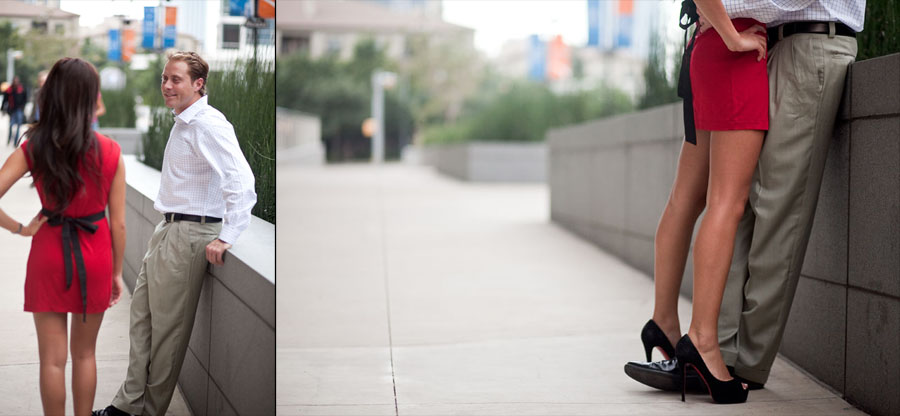 After Victory Park, we headed to one of my favorite spots in Dallas, Space Off the Grid. Bruce (the owner) and I have gotten to know each other over the past year and he's been so accommodating to me and my crazy shoots.  Whenever I shoot there, he's always engaging himself with the couple and the session, which just speaks to the kind of person he is.  Space Off the Grid is this personality filled old building he renovated into a modern event space and private loft.  If you want to host an urban and trendy event in Dallas, you need to check it out.  But, the real reason I love going there is for the view.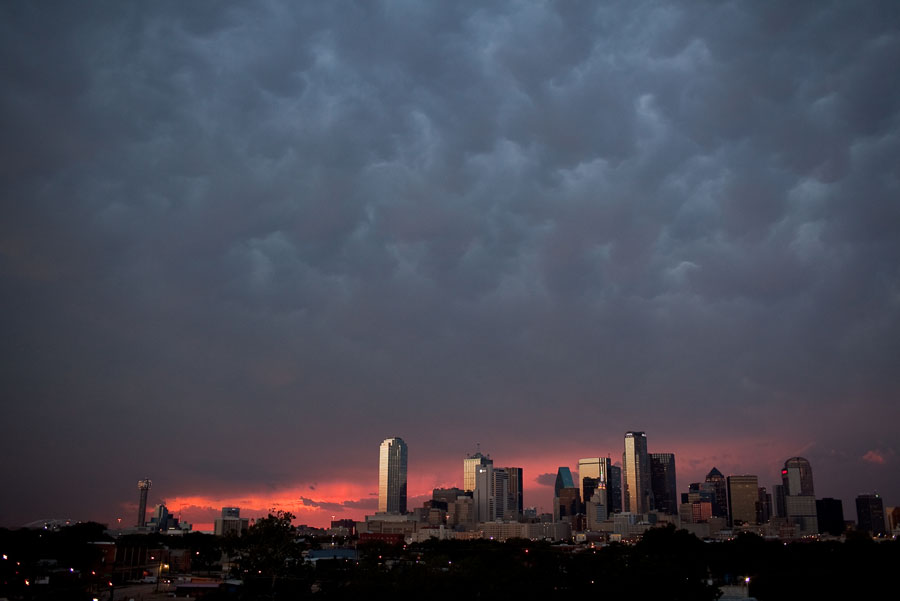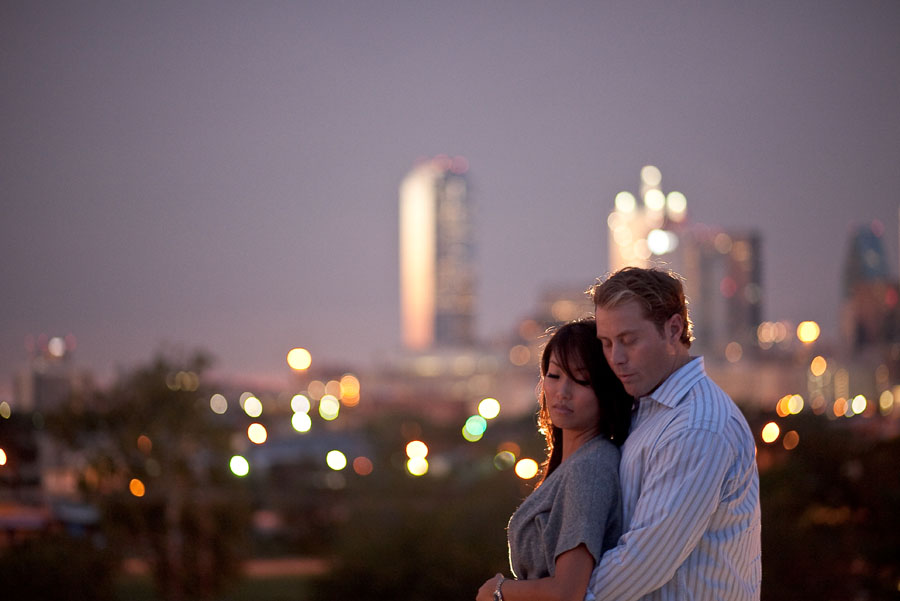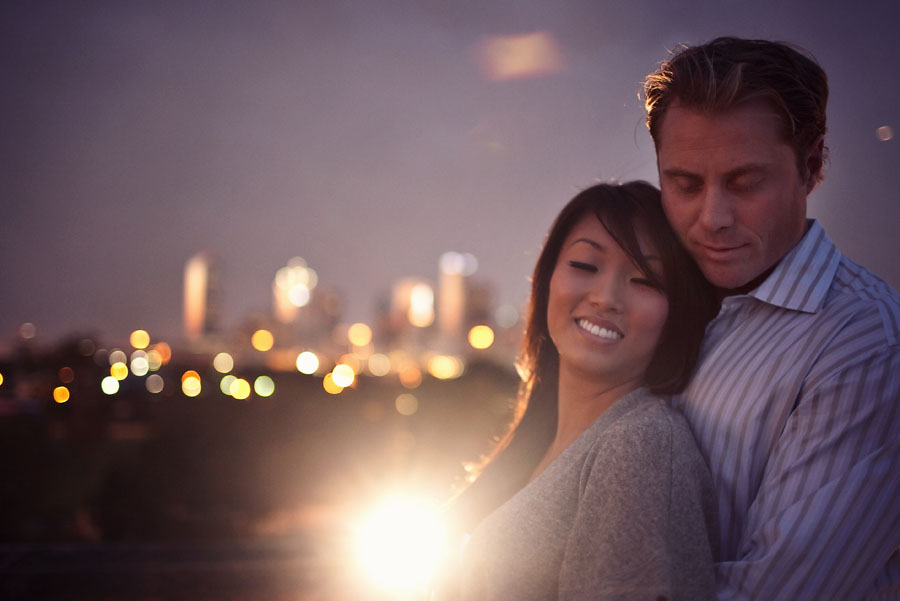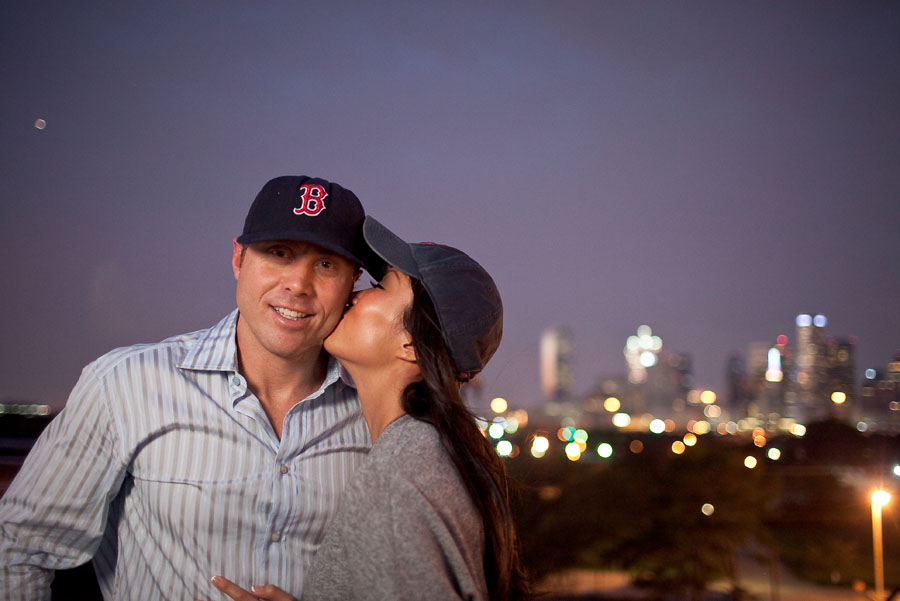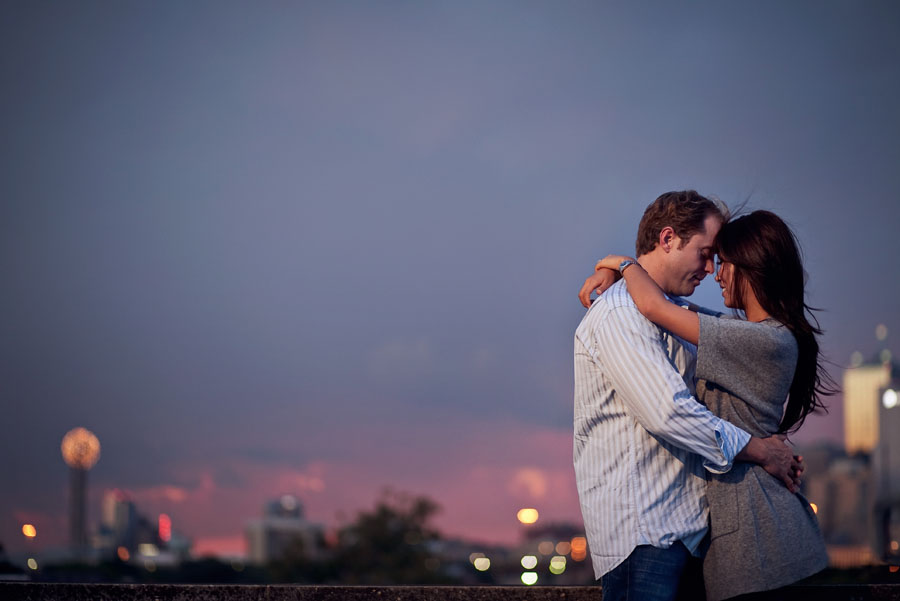 Juliet and Derek, we can't wait to photograph your Cayman Island wedding!  Thanks for being so sexy together 🙂