Christina + Brad's Half Moon Bay Wedding
Christina and Brad are two of the most fun and kind people I have the pleasure of also calling friends. We enjoy a lot of the same activities, are equally passionate about our own vices, and they love the same types of photos that I love. Though they are both from the Bay Area, they're die hard Seahawks Fans – minorities amongst their closest friends and family. Even their engagement session would not be complete without the 12th man. Fortunately, as a Cowboys fan, I have the rare privilege of being able to heckle them for their early season HOME loss to America's Team.
It's truly an honor to share and capture this day for my friends Brad and Christina. They are perfect together and their admiration for each other is widely shared with their friends and family. As a friend, I loved spending time in their intimate circle and seeing the positive impact they make on their friends and family. As a photographer, I loved capturing so much joy and laughter throughout the day. Check out some of my favorite images and see if you can feel the energy that effortlessly come through Brad and Christina.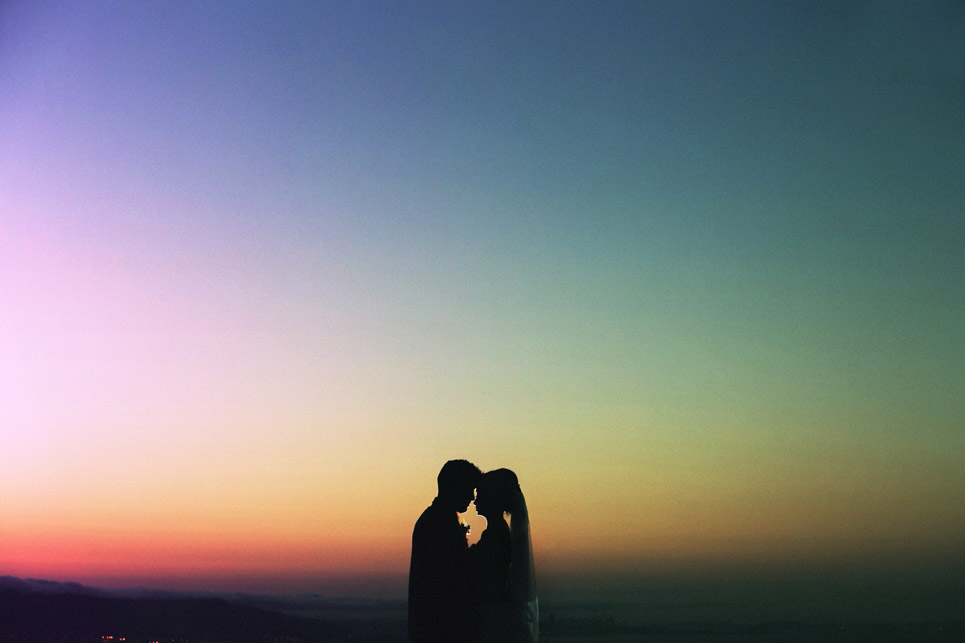 Their wedding vendors // Ceremony – Half Moon Bay Golf Resort // Reception – College of San Mateo Bayview Dining Room // Florist – Asiel Design // Cake – Linda's Bakery // Photography – Table4 Weddings // Video – Table4 Weddings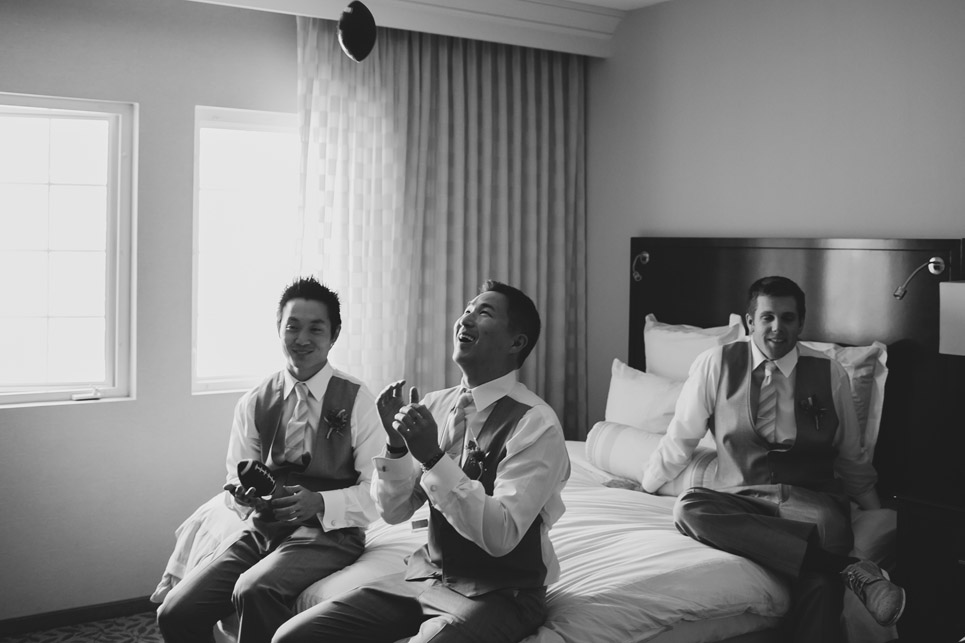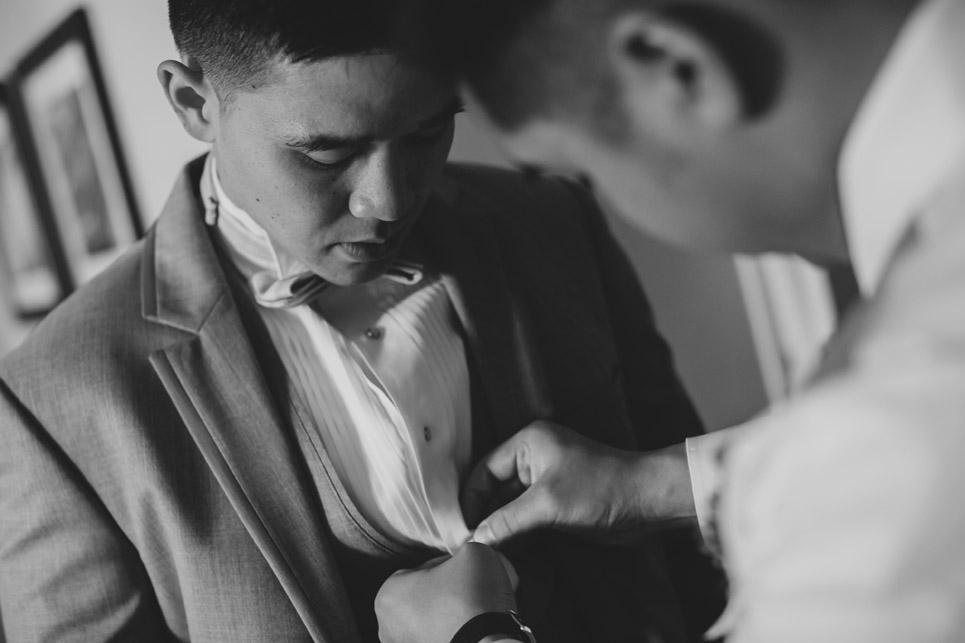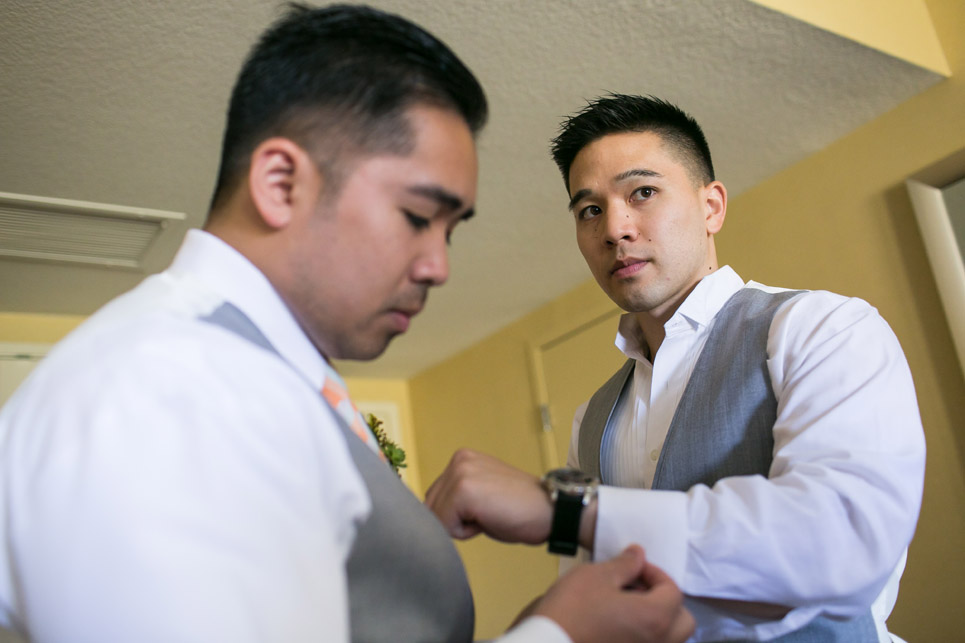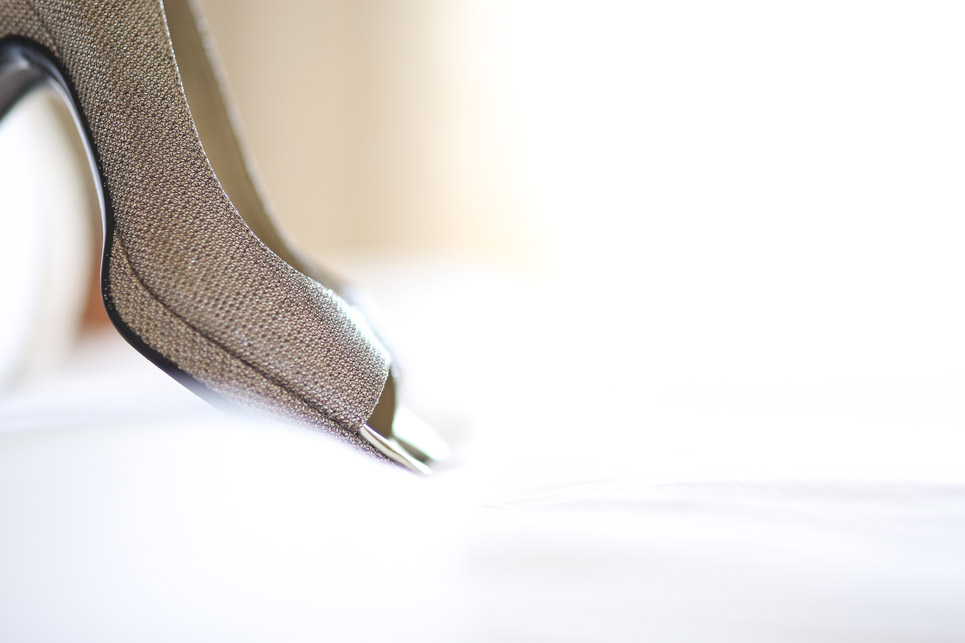 Their day started off with a traditional Vietnamese tea ceremony which I did not photograph. But, I got to take a few photos of Christina still in her ao dai getting ready to put on her white dress.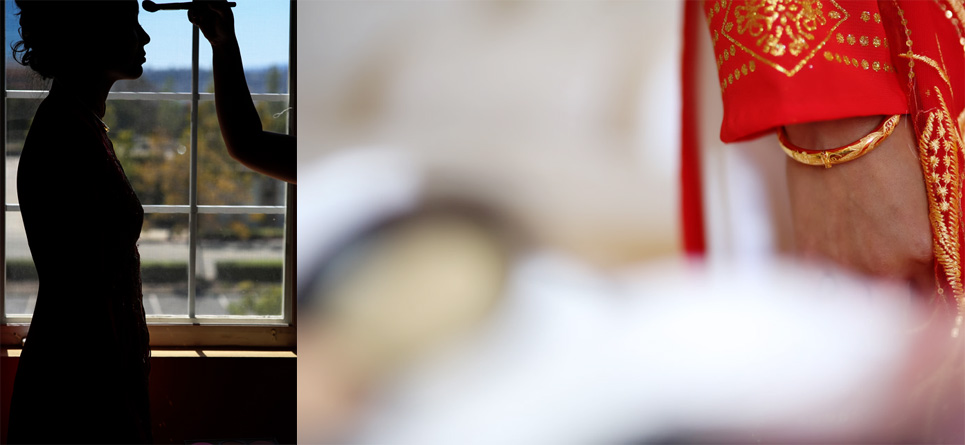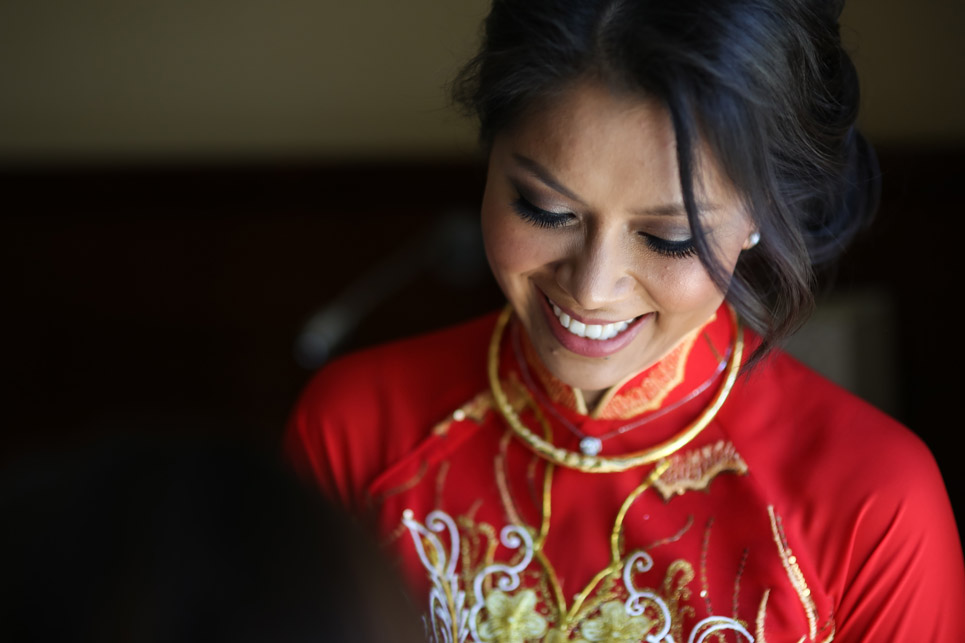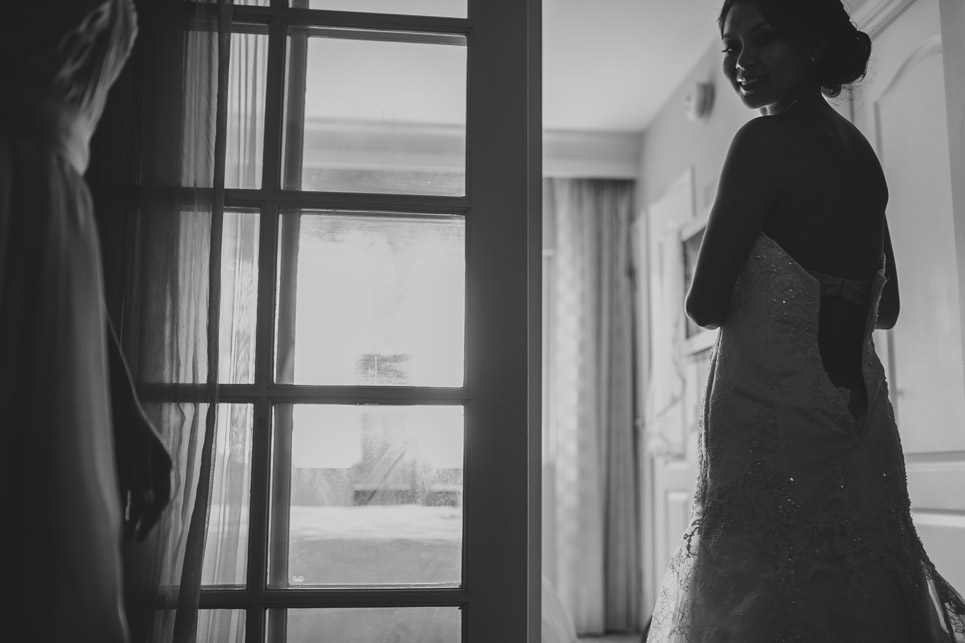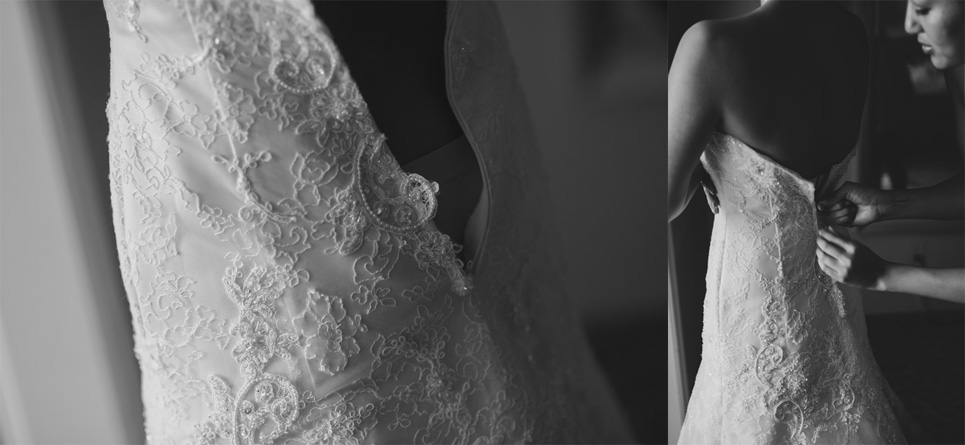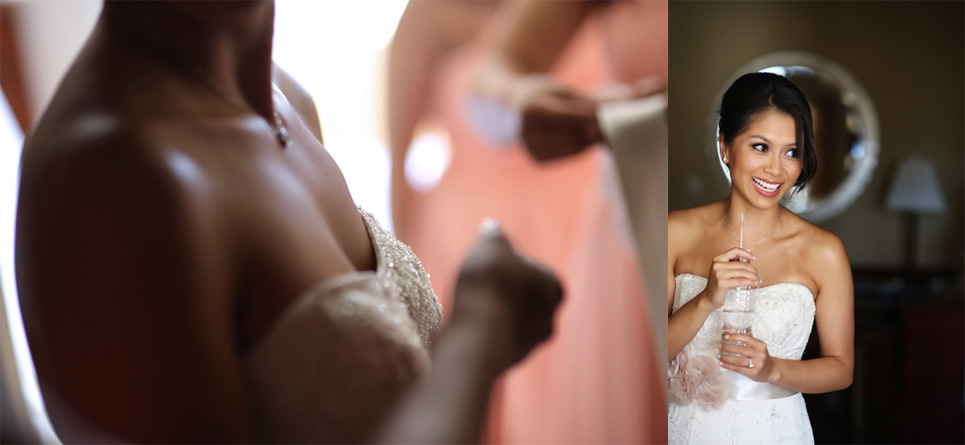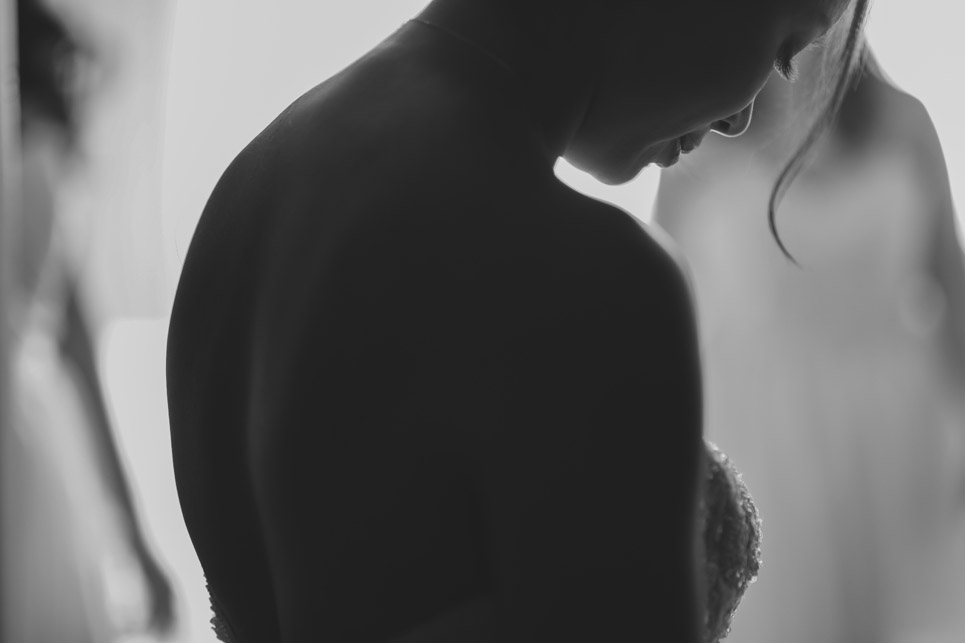 Their first look on Half Moon Bay's Old Course #18 is an amazing place to do just about…anything.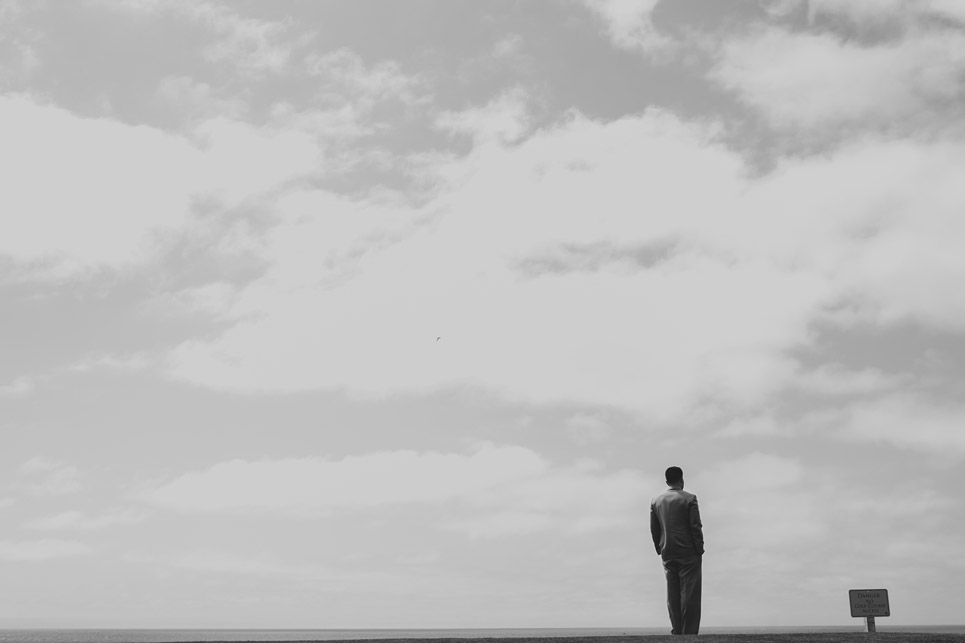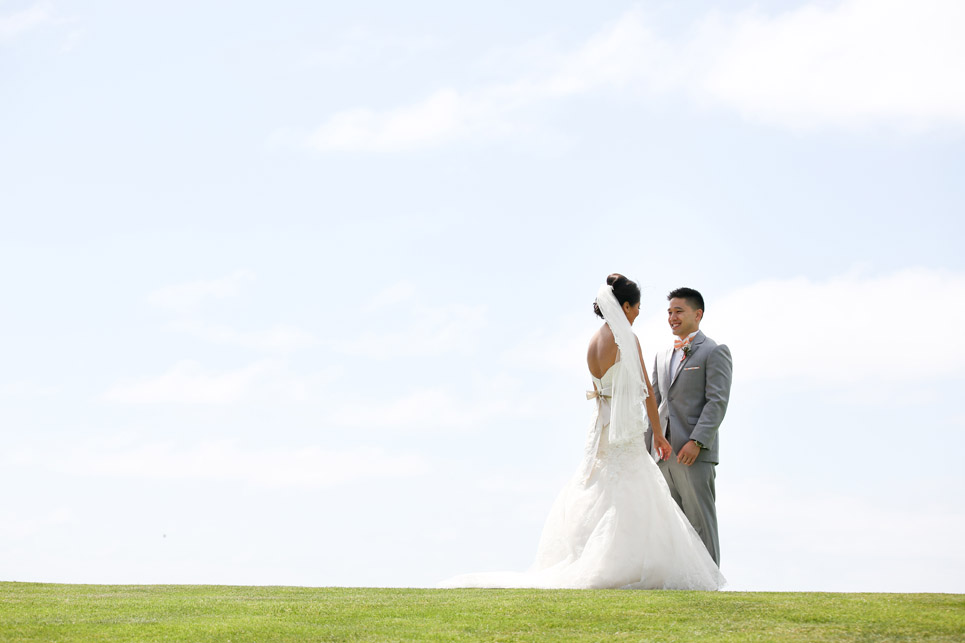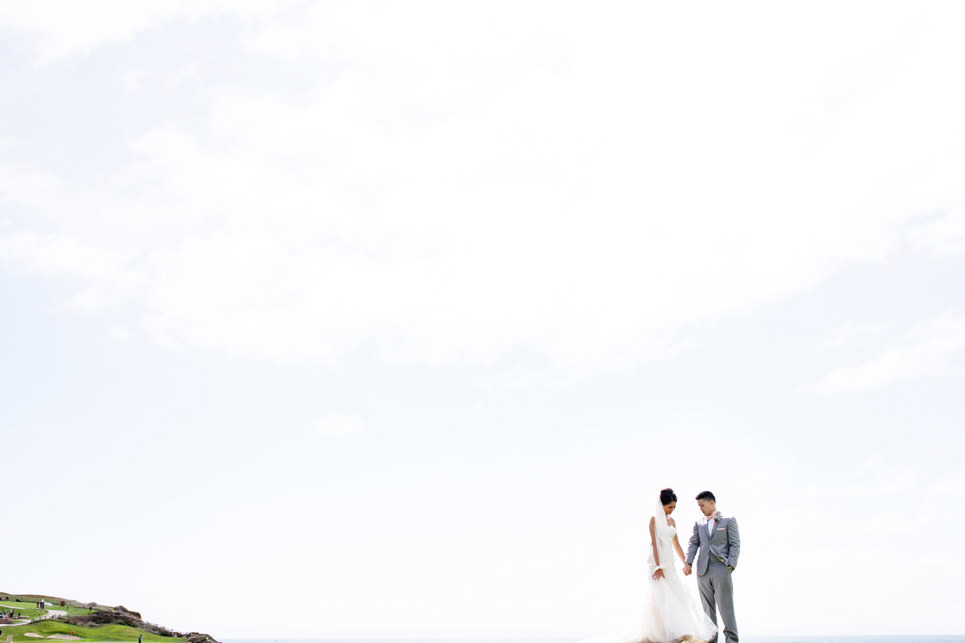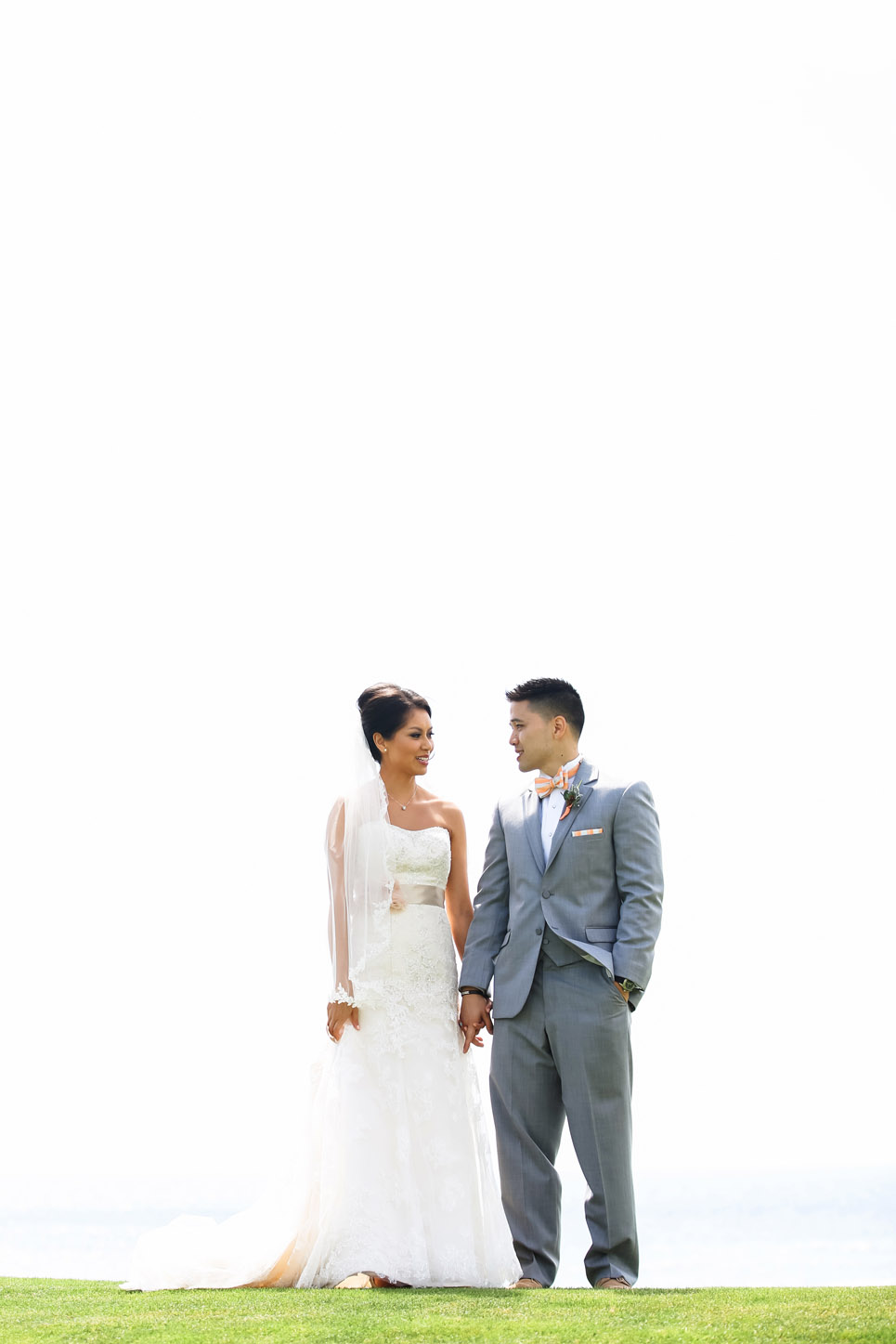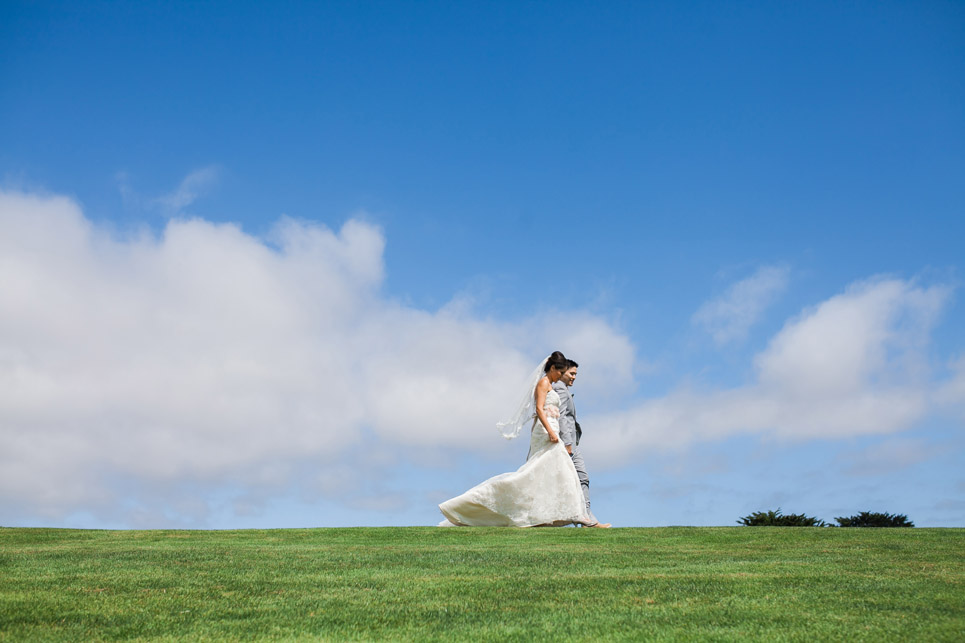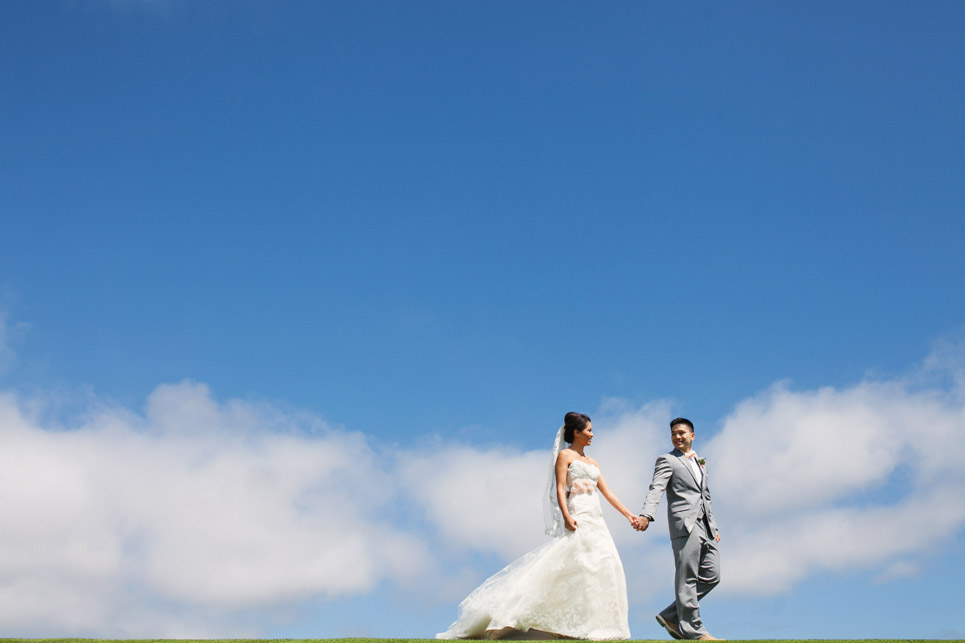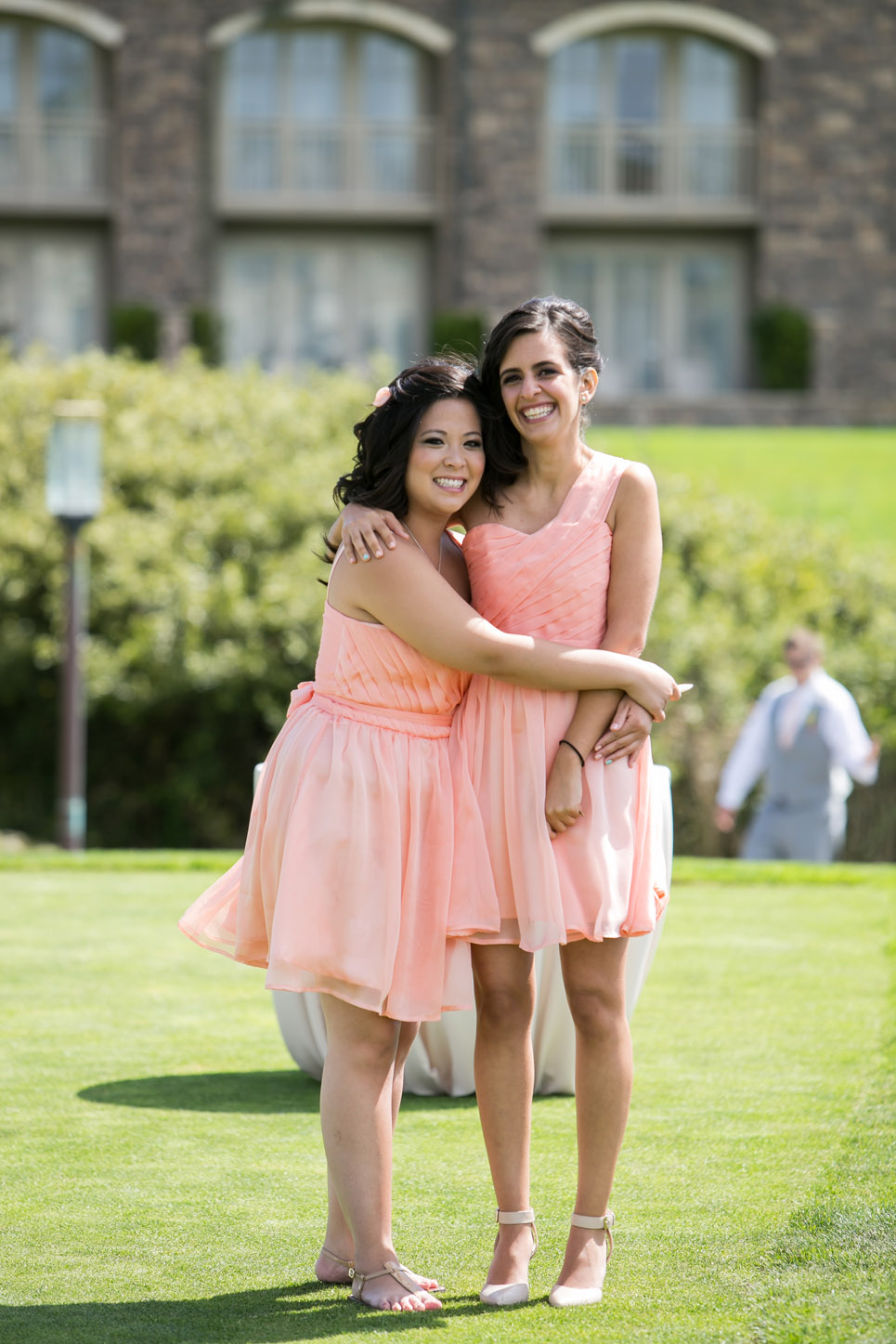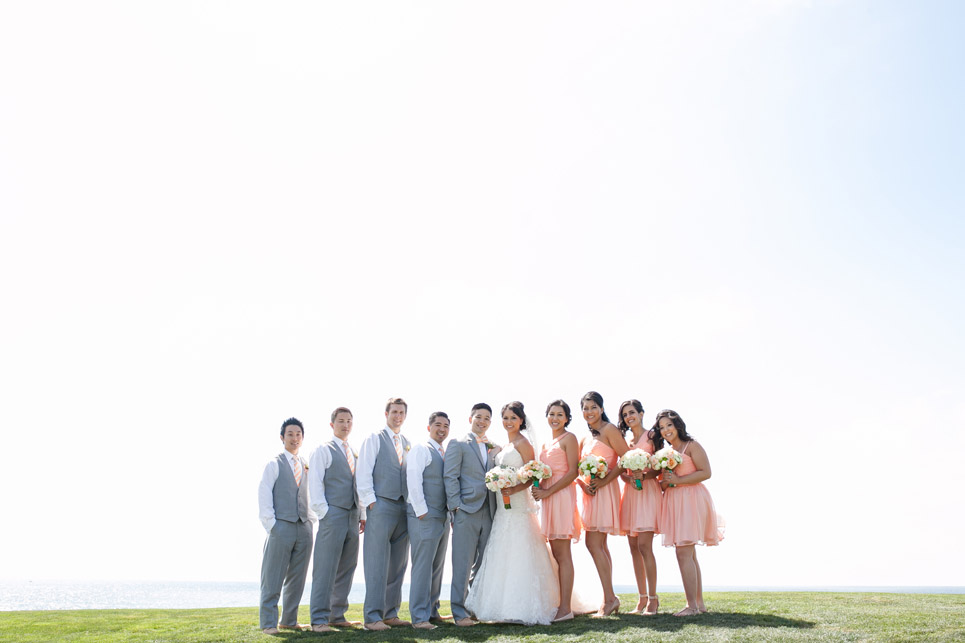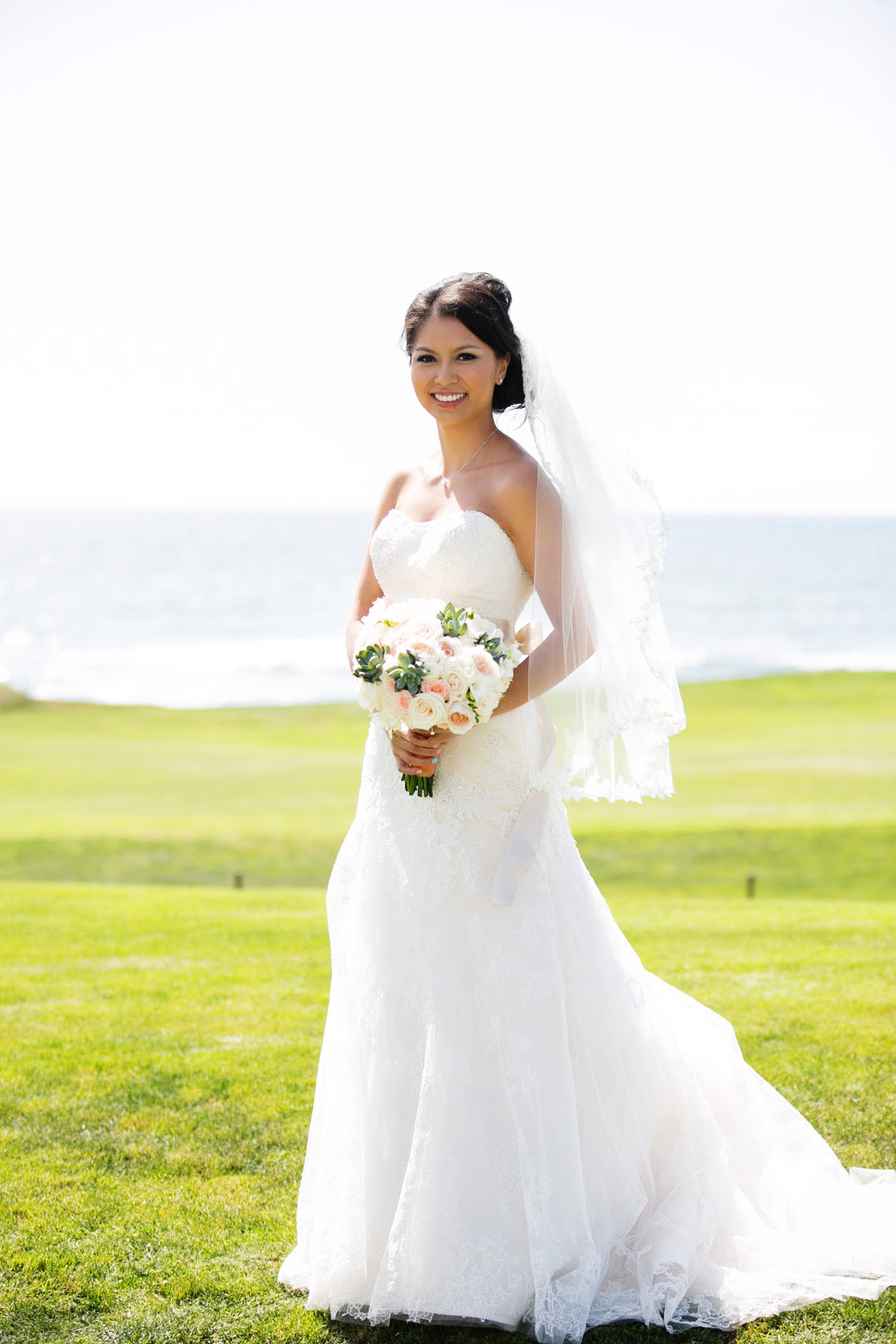 We took a caravan of golf carts down to the beach for some photos while passing a gallery of onlookers.The wedding party take the cheers like truly classy celebrities.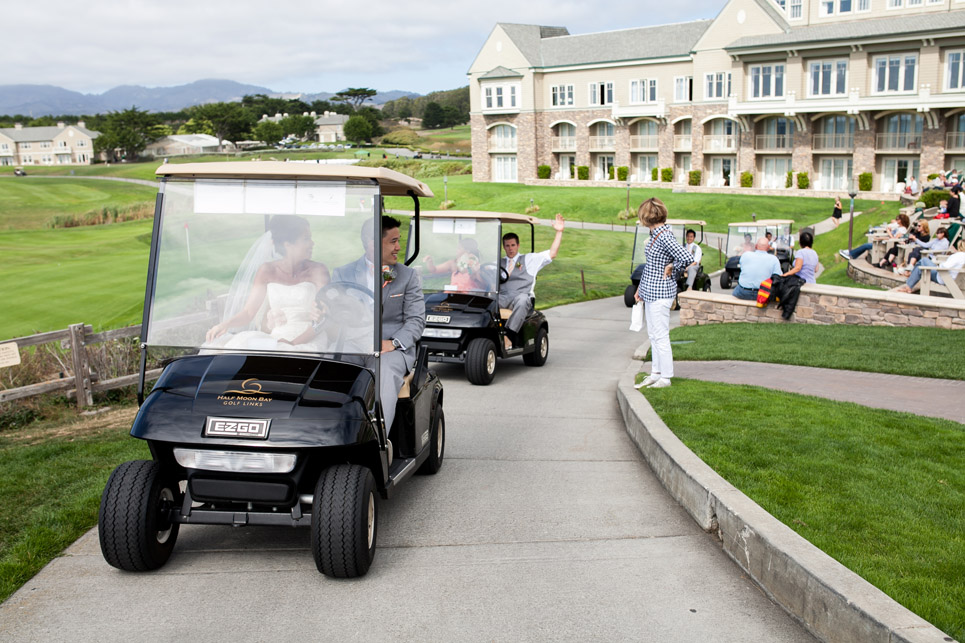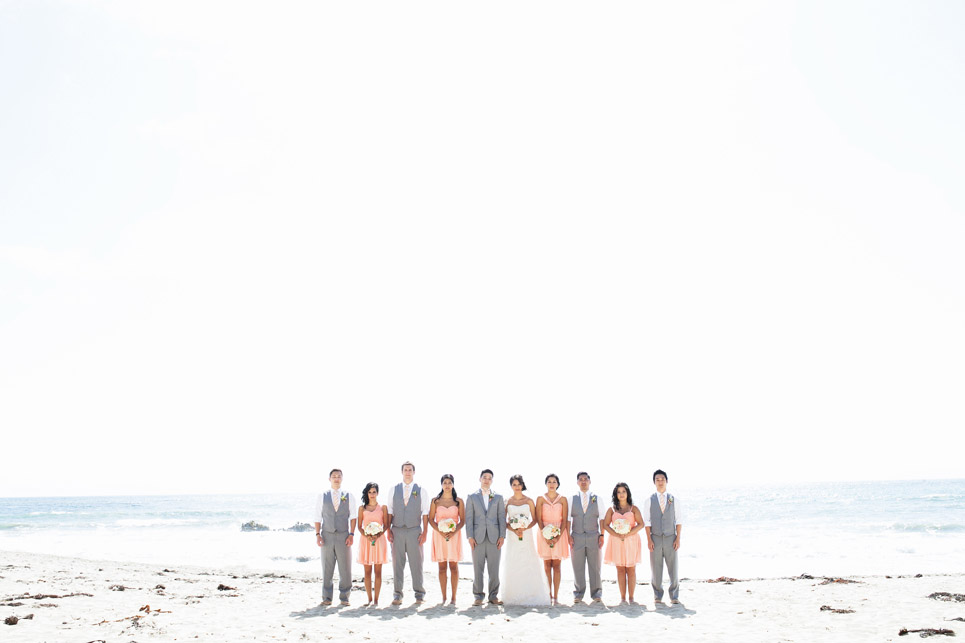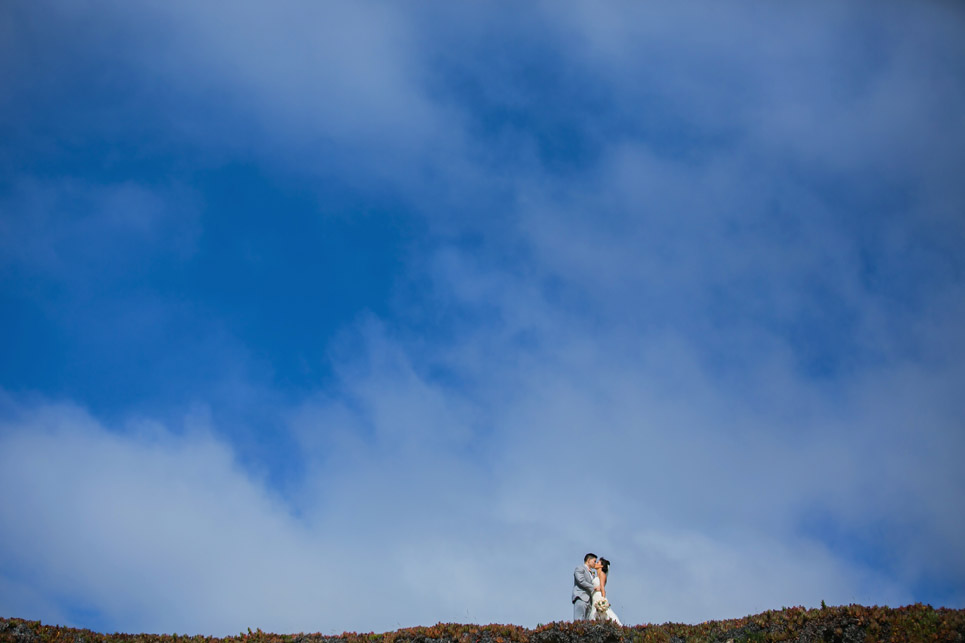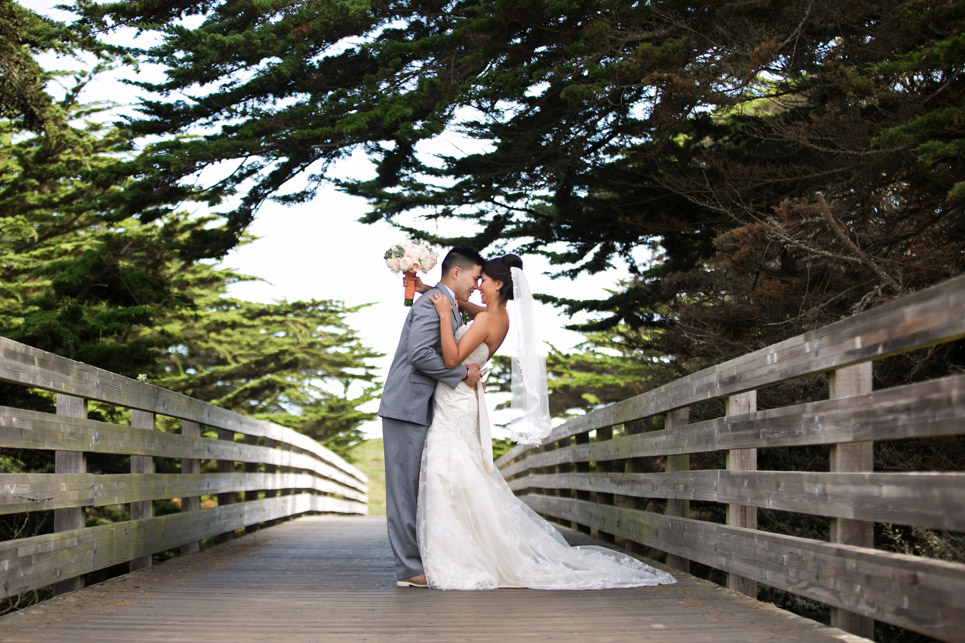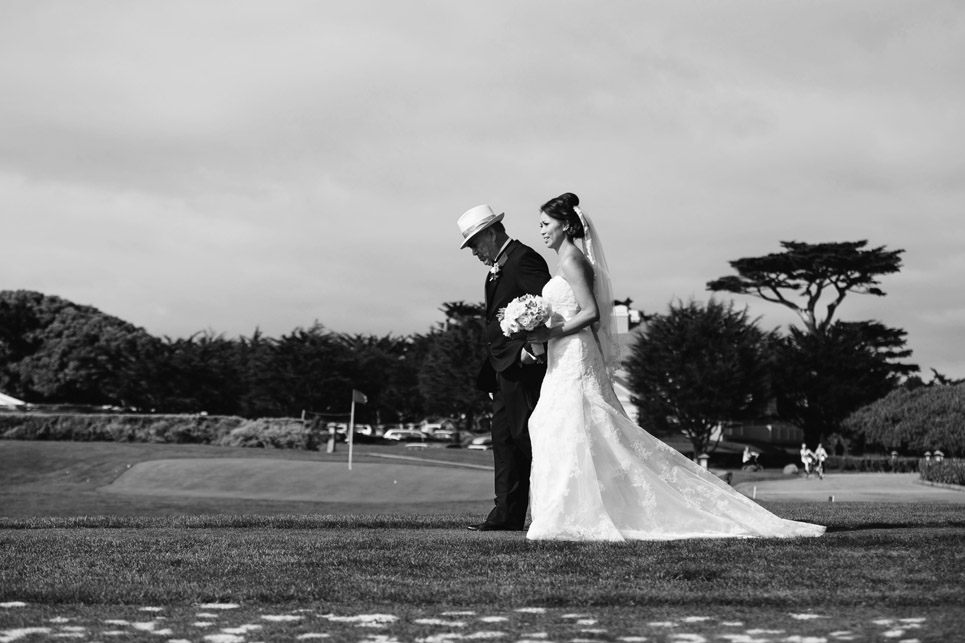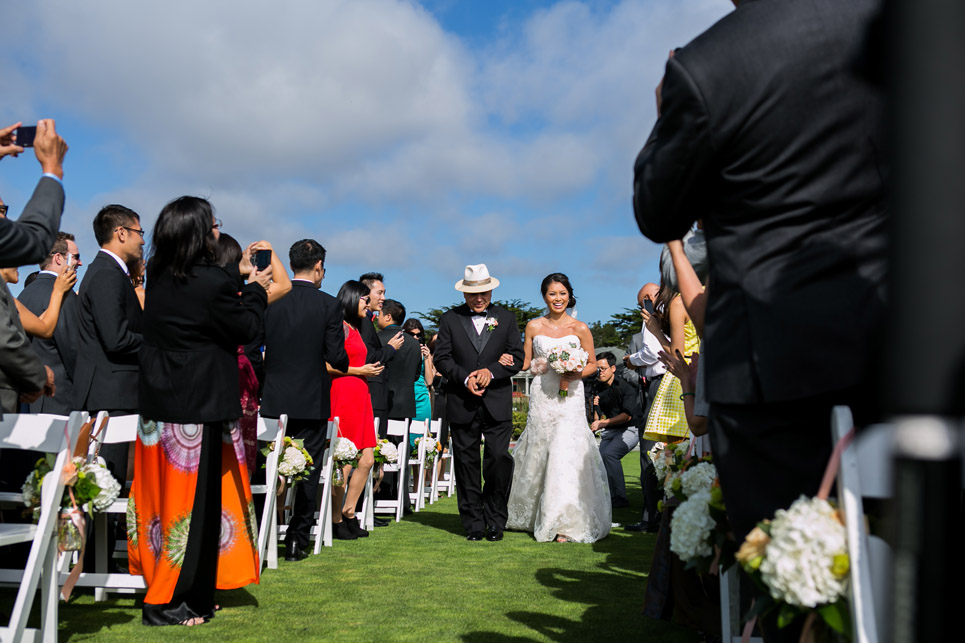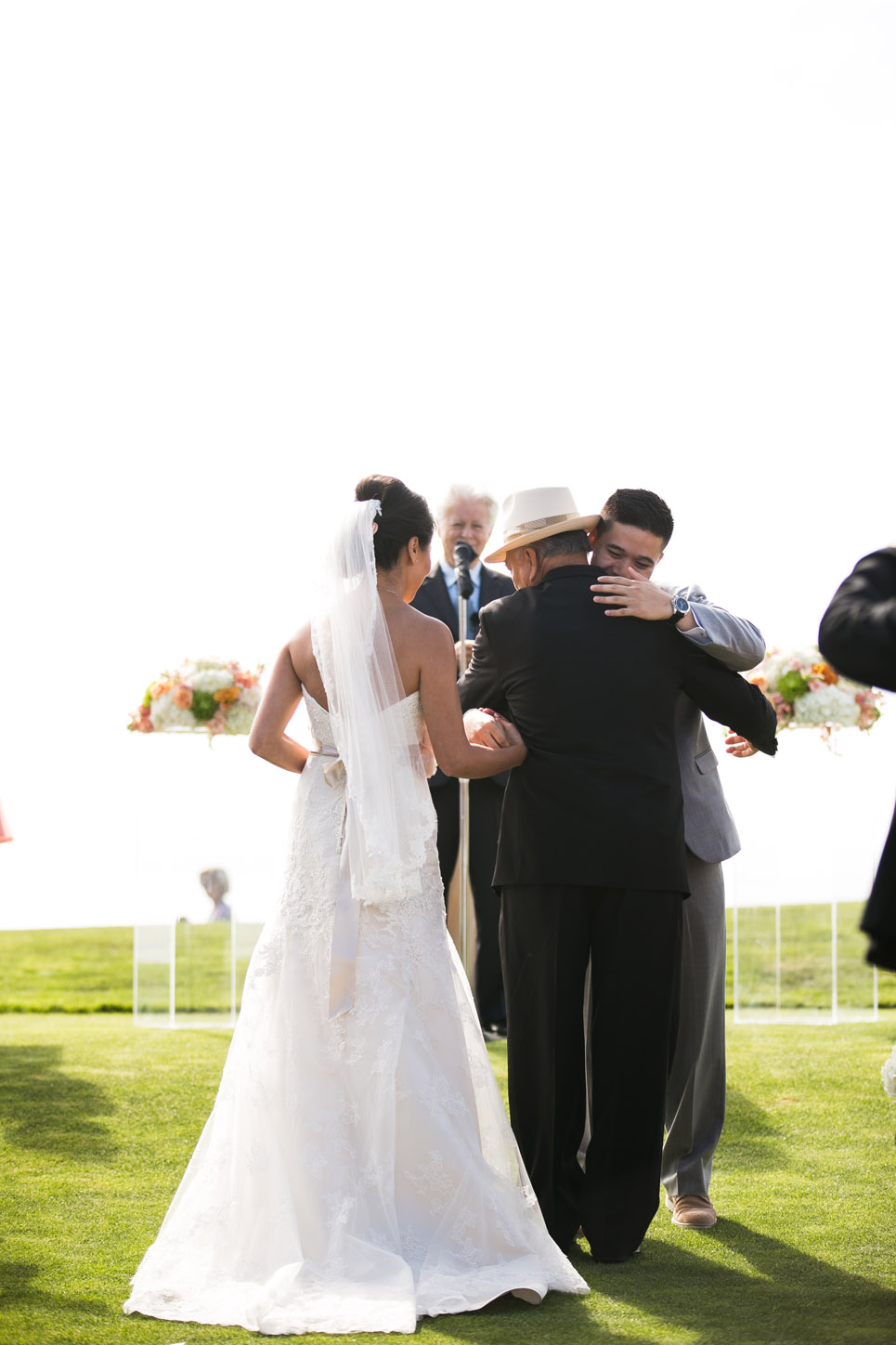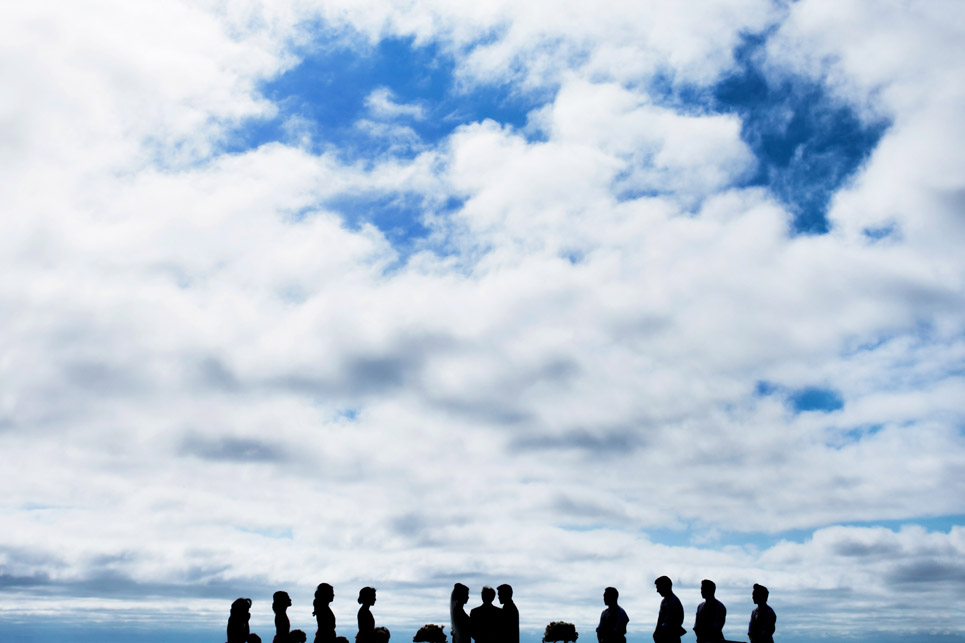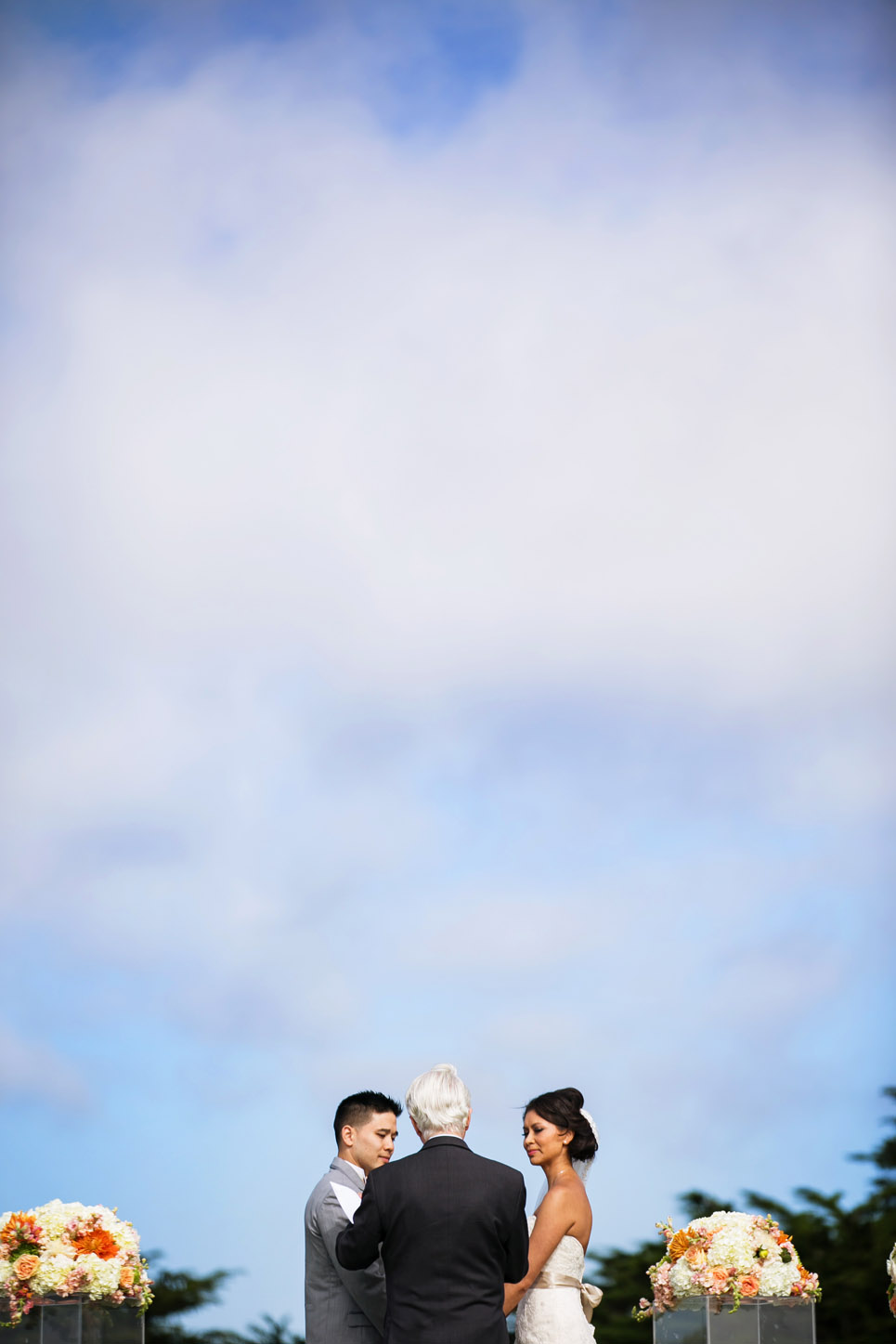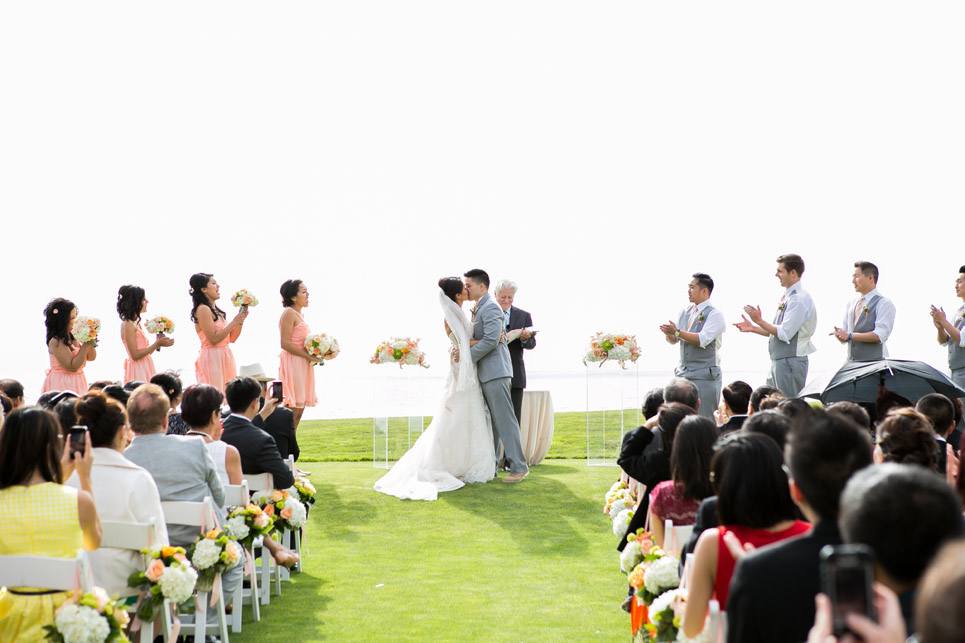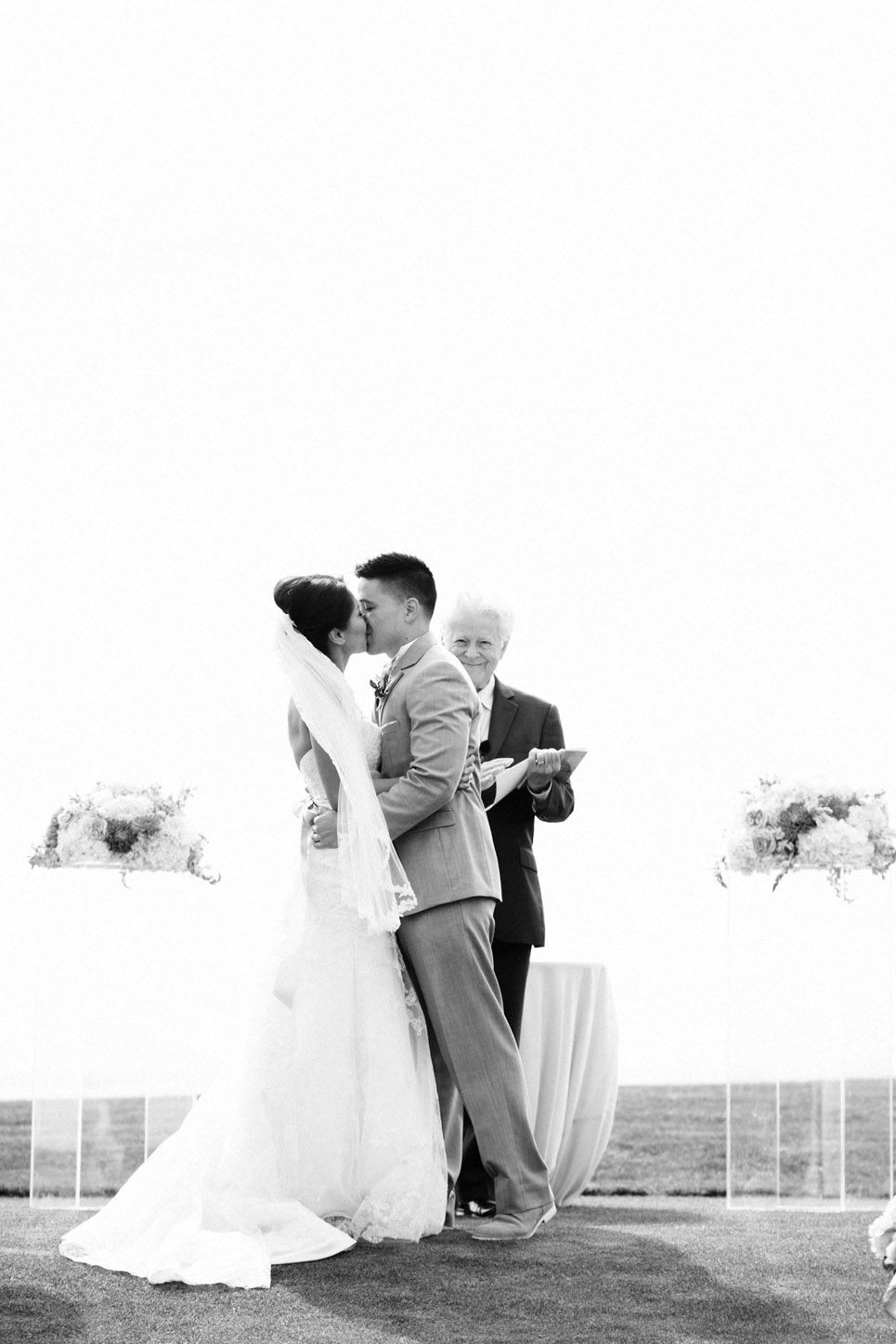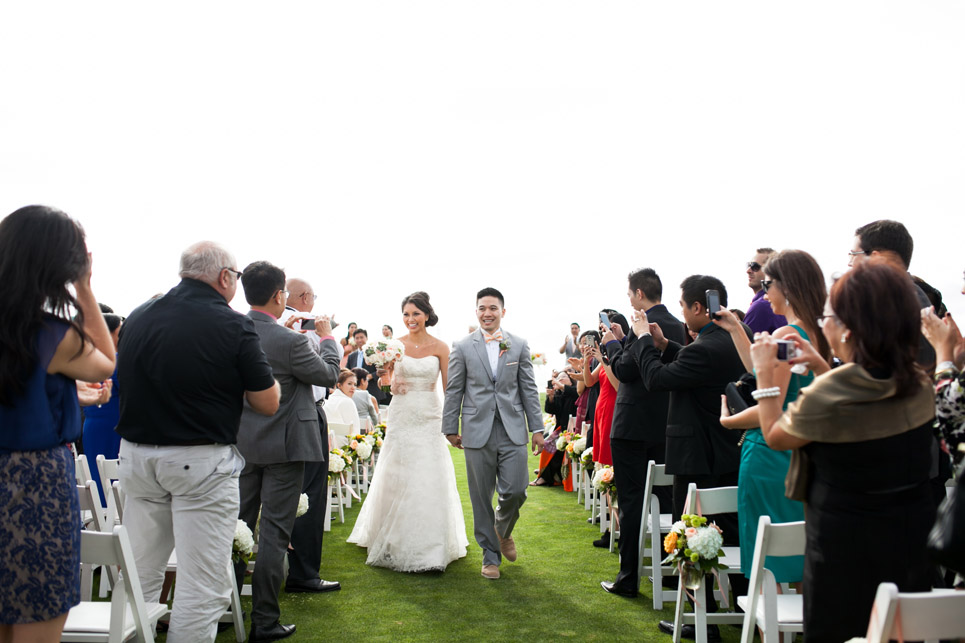 This might be the largest group photo I've ever taken. I stood on a 5 foot ladder and nearly fell several times to get this shot!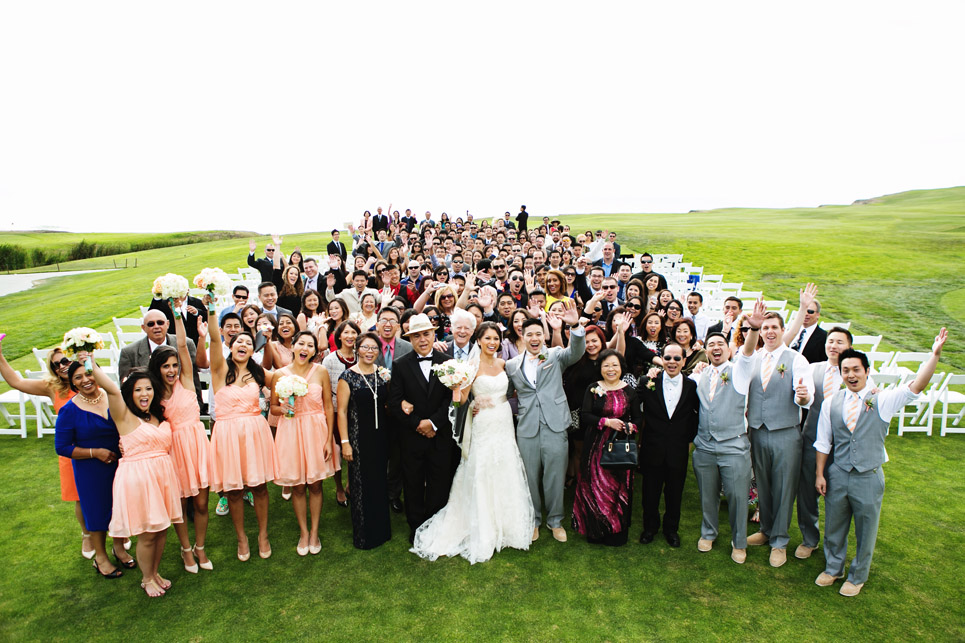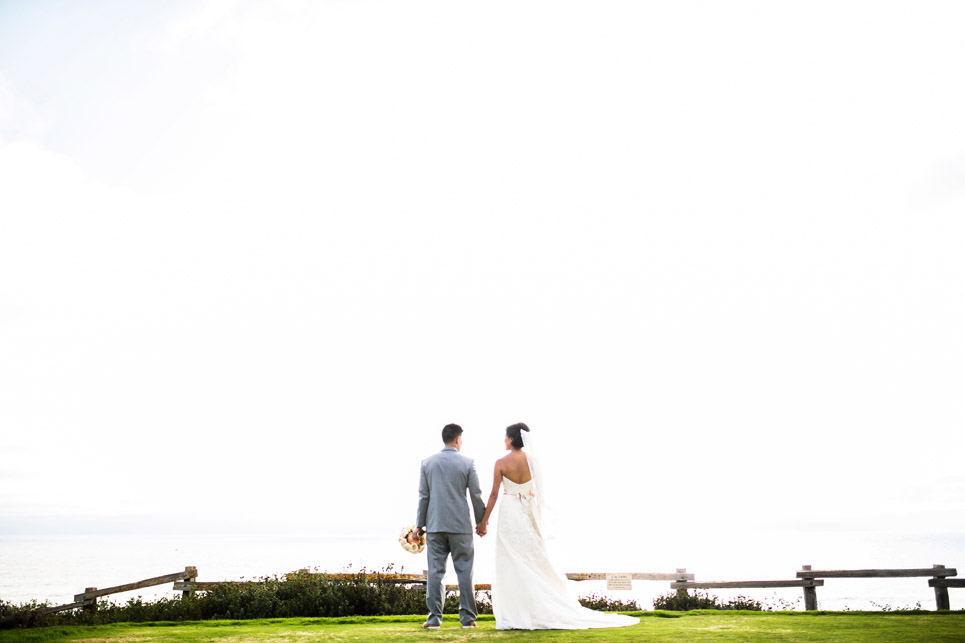 The 18th hole tee box is the most compelling reason to play this course as it looks down to the Ritz Carlton.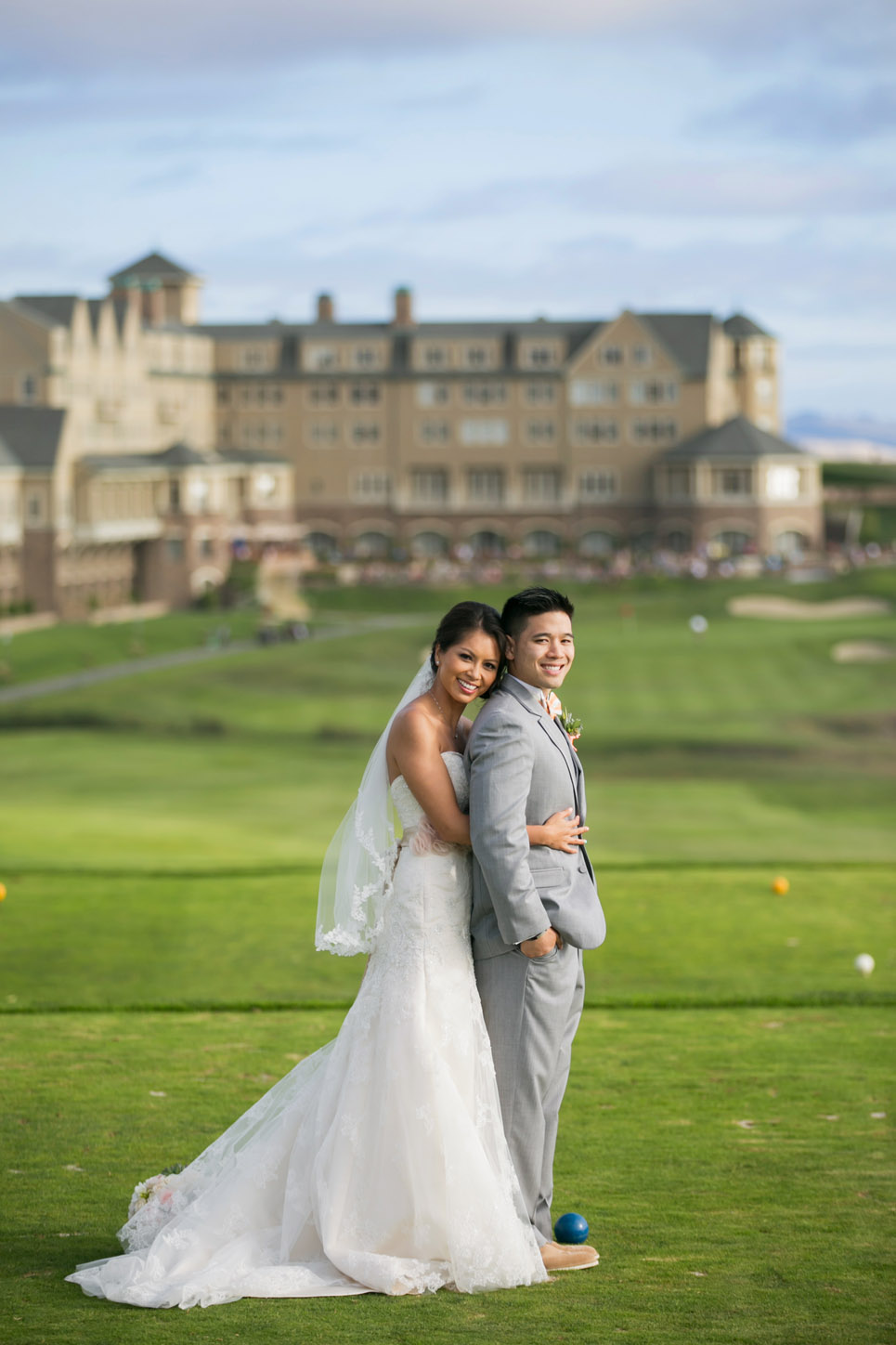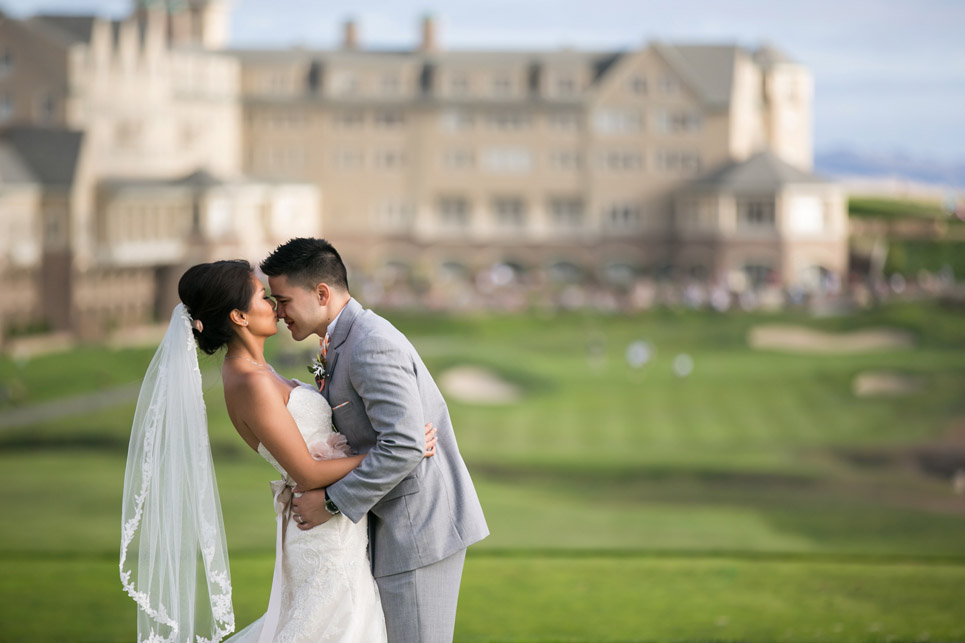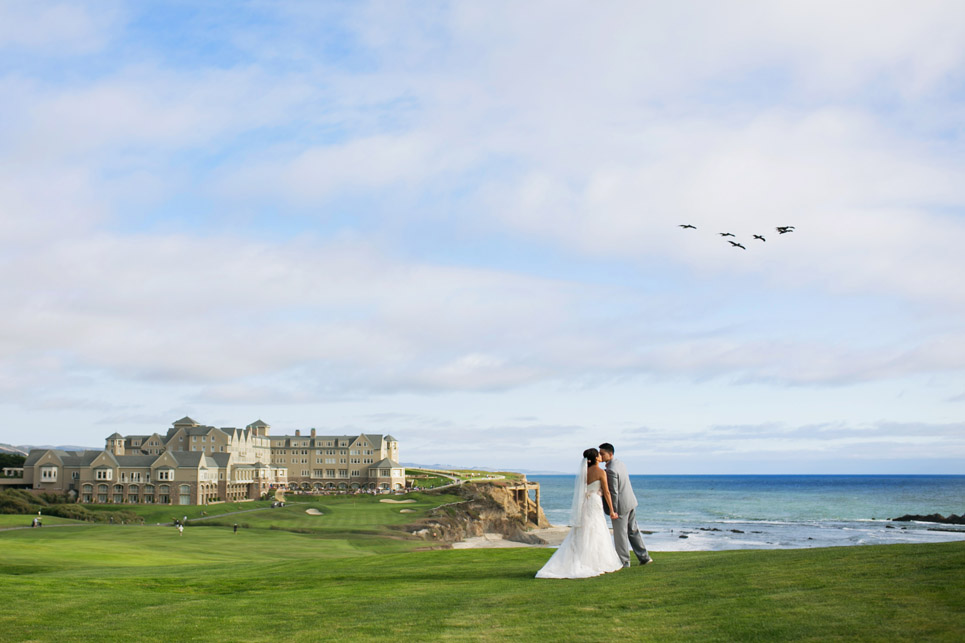 After the ceremony, we drove down to the College of San Mateo's Bayview Dining Room for the remainder of the wedding and reception. The beauty of this location is it's elevated view that clearly looks across the bay to San Francisco.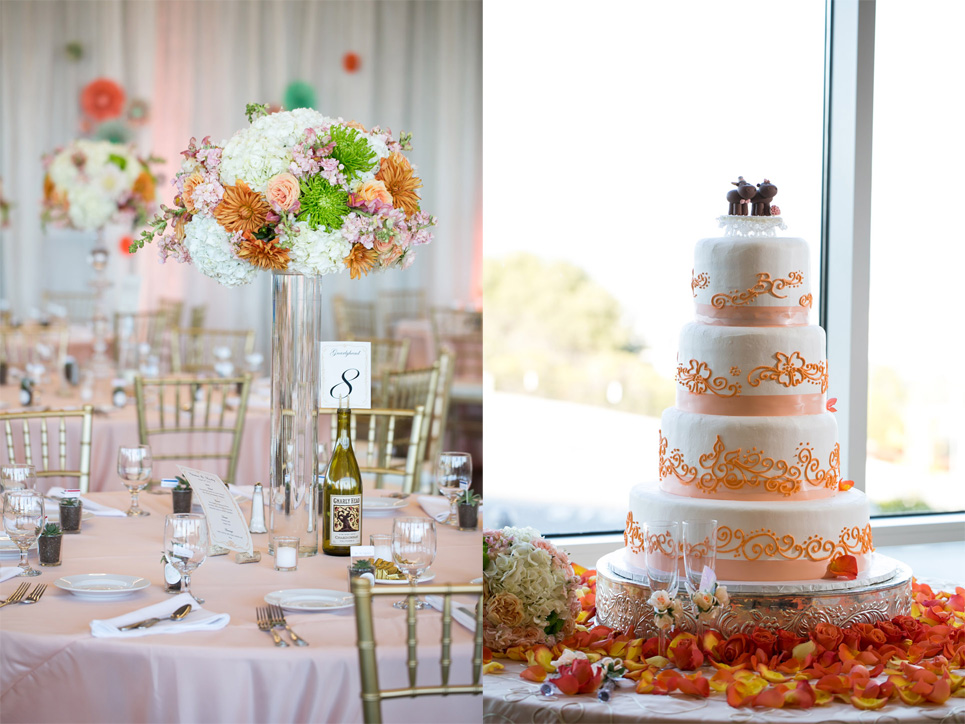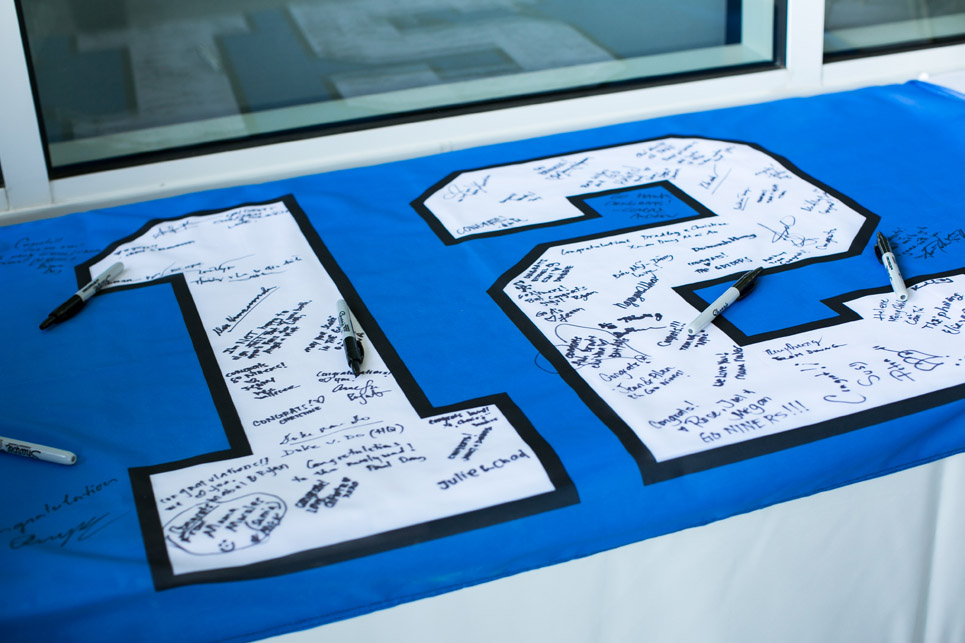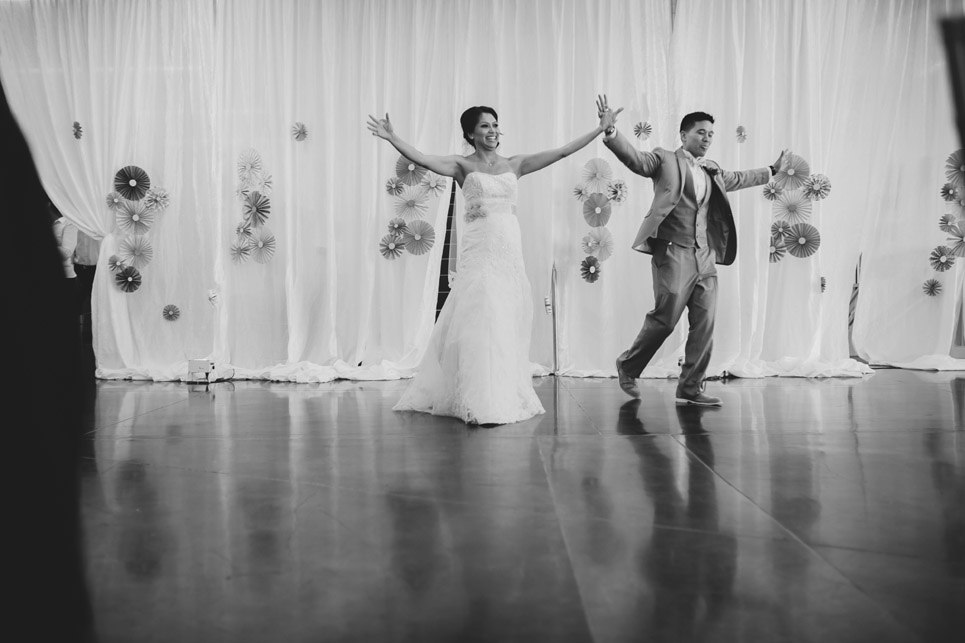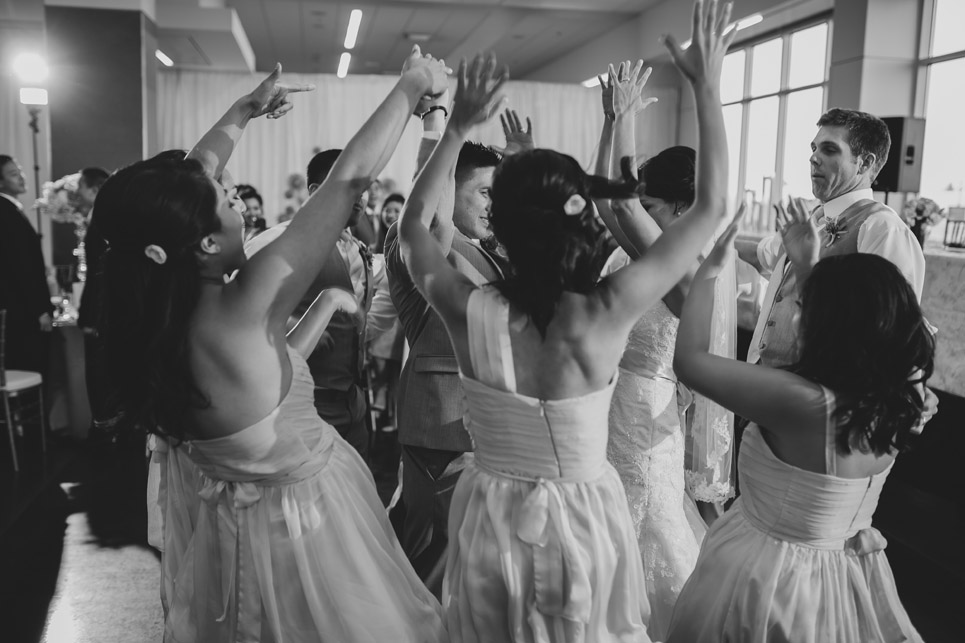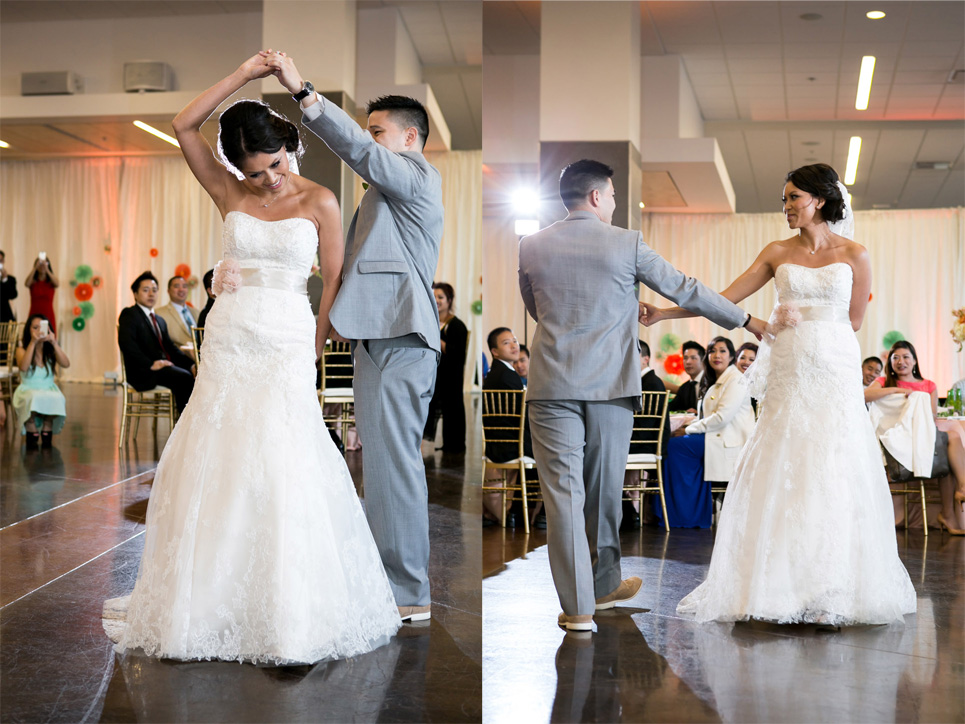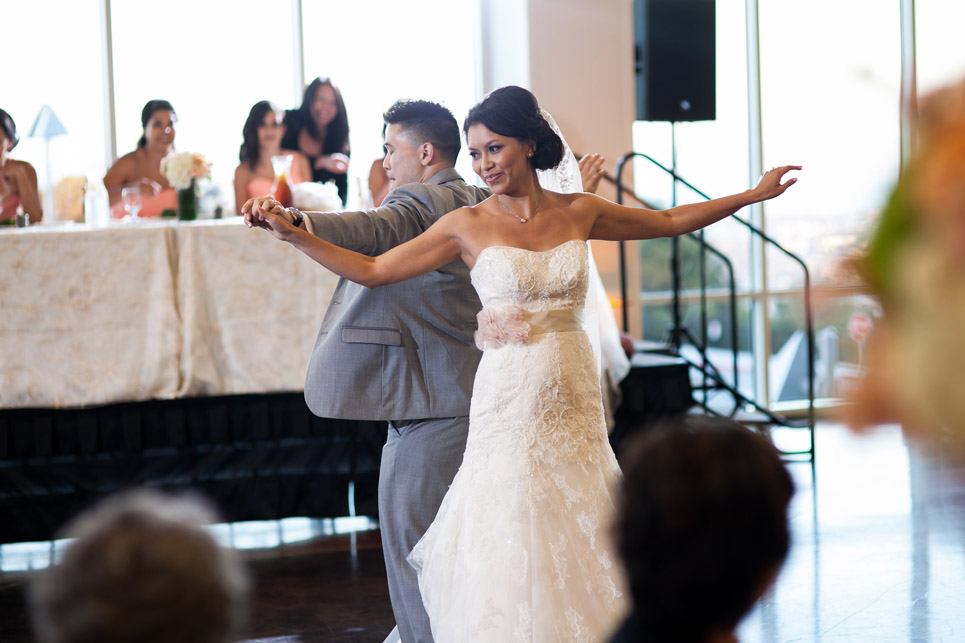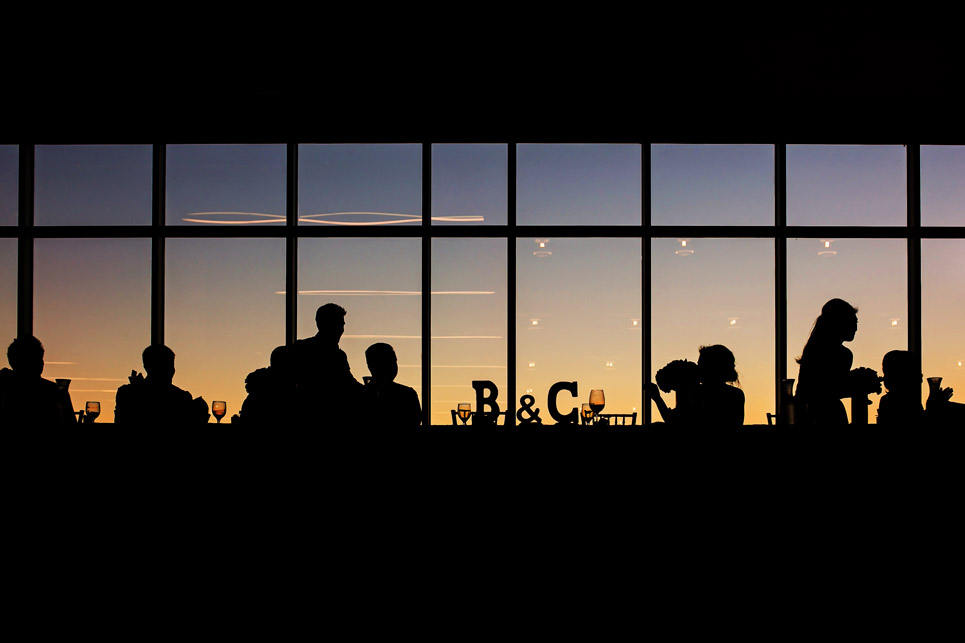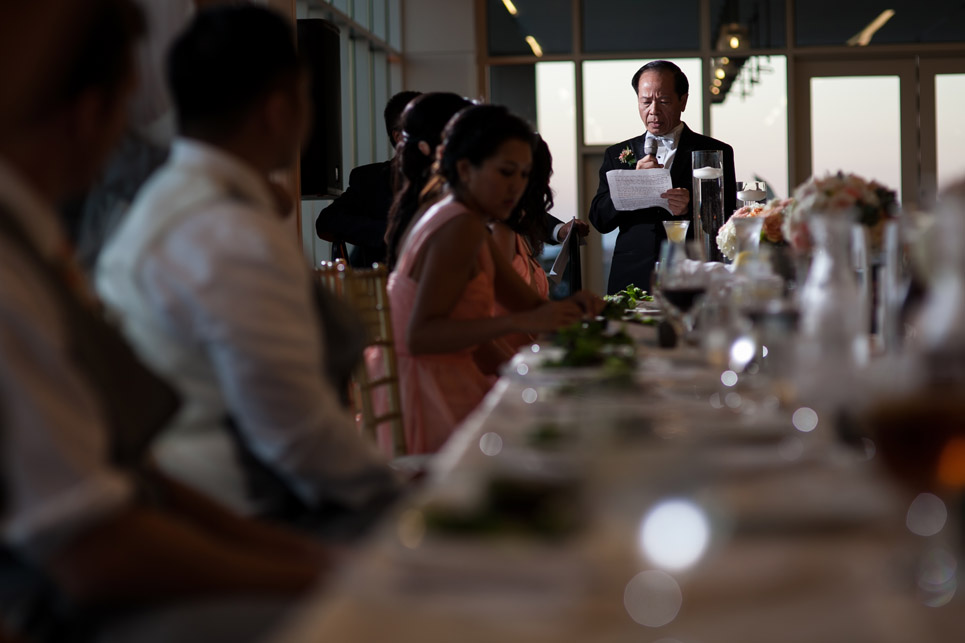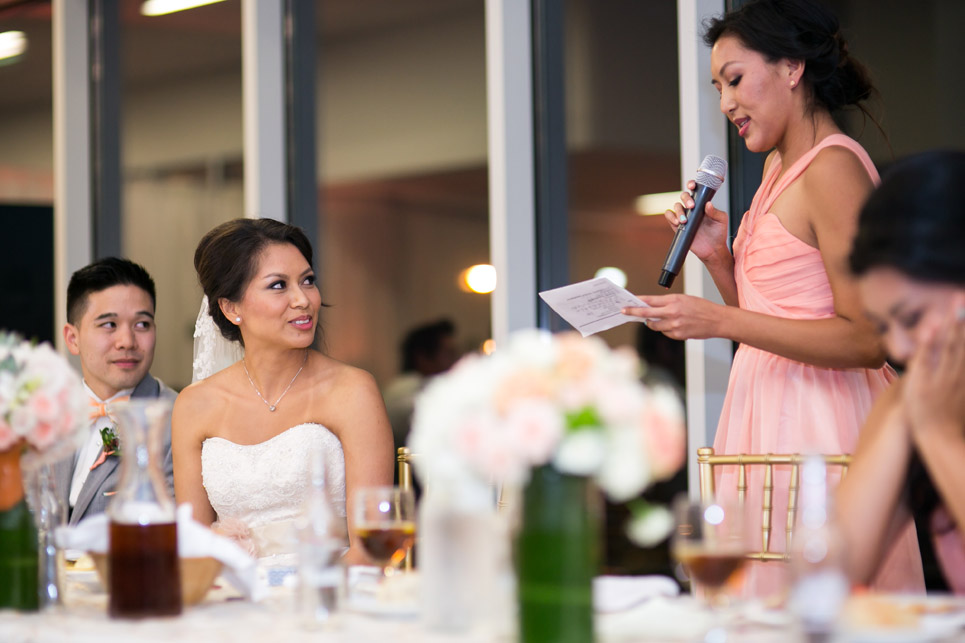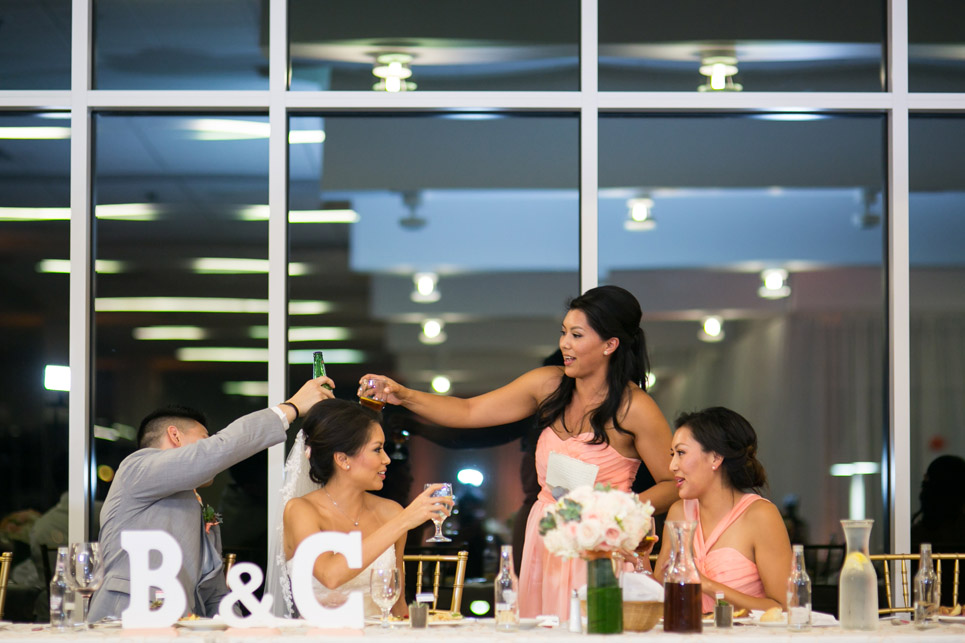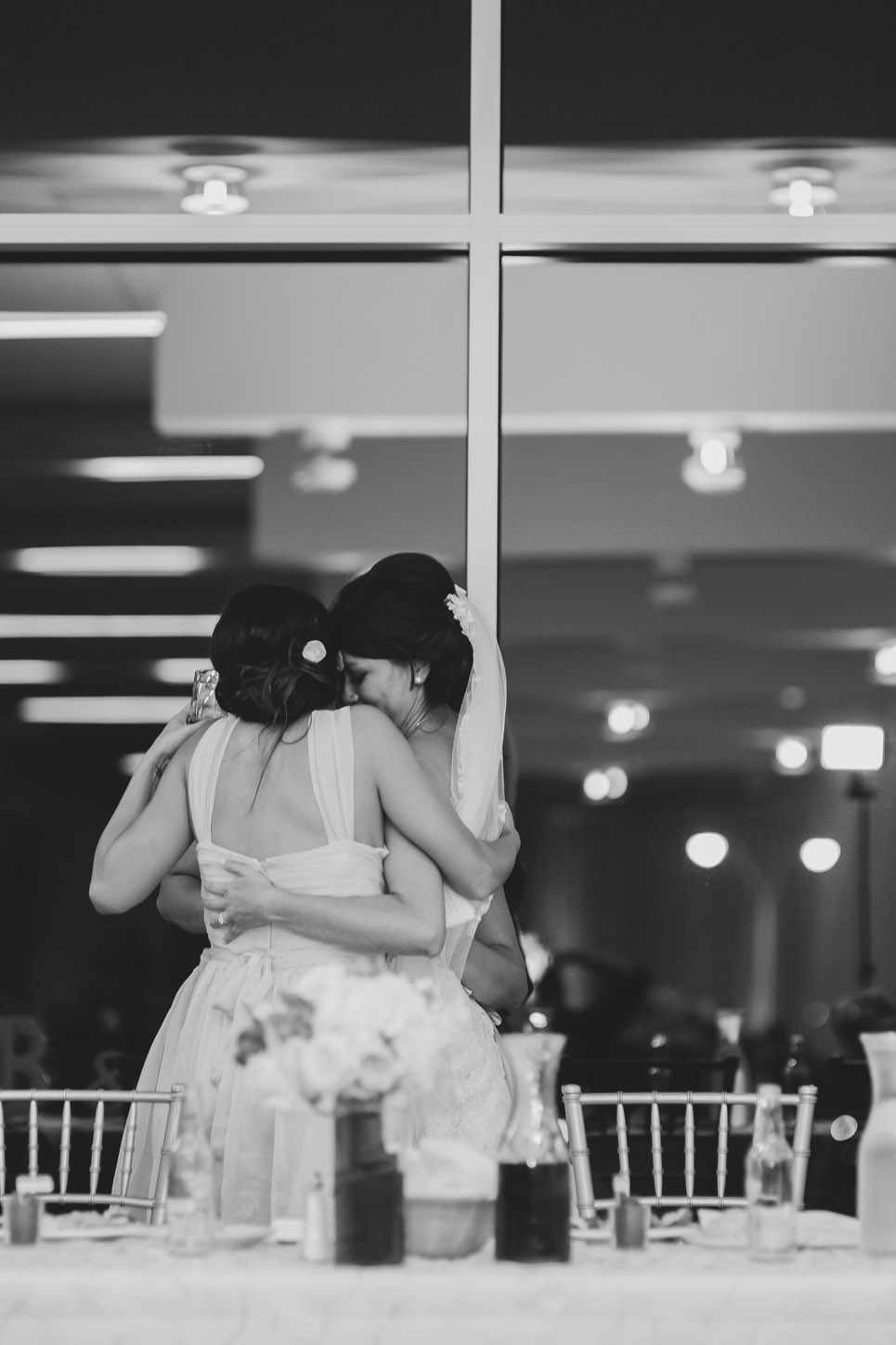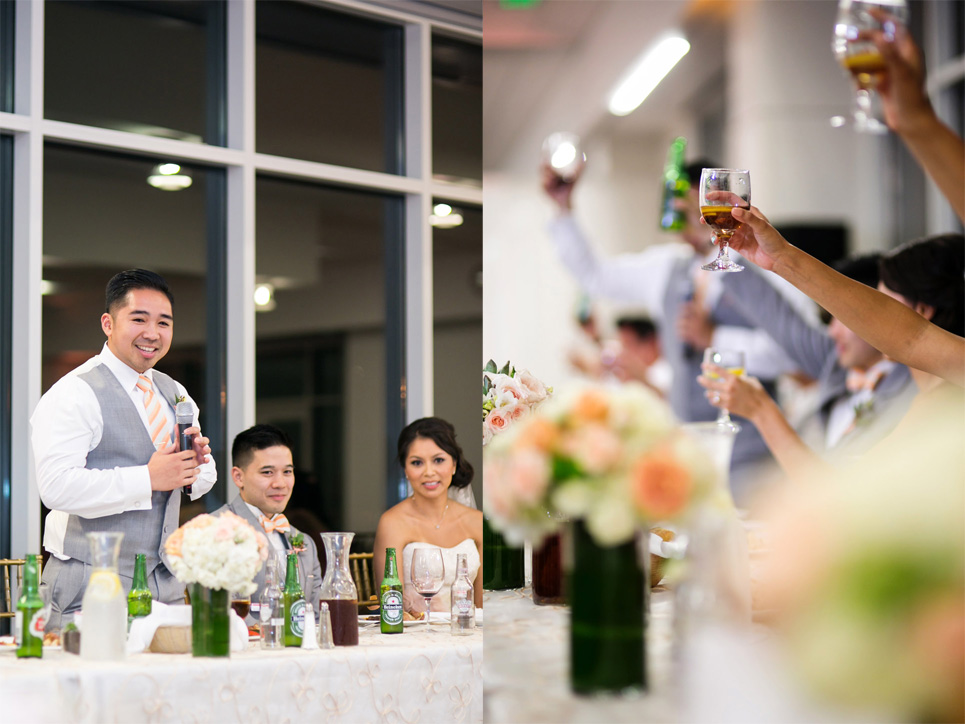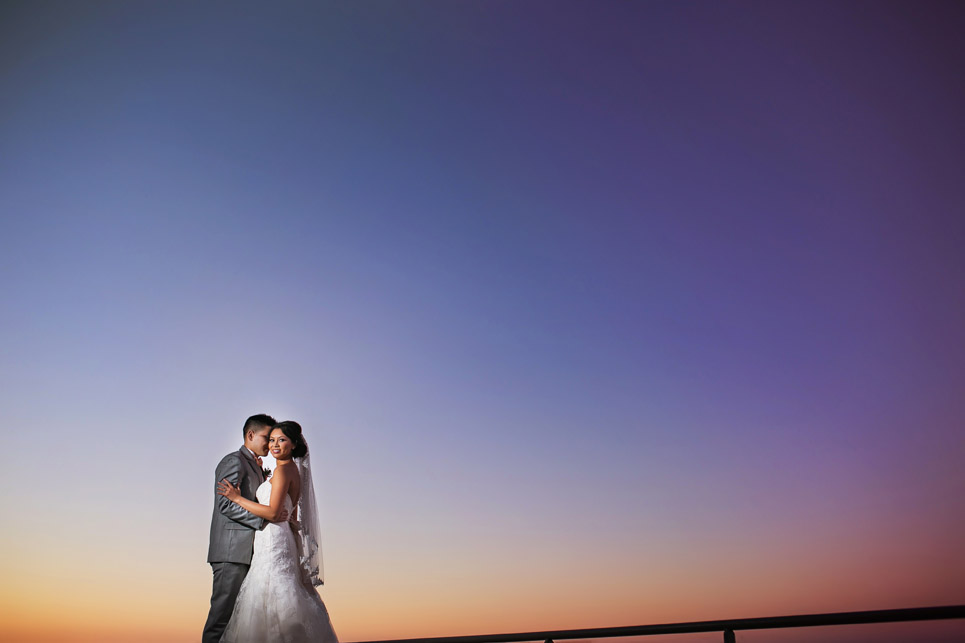 Below, you can see San Francisco's skyline in the bottom right corner.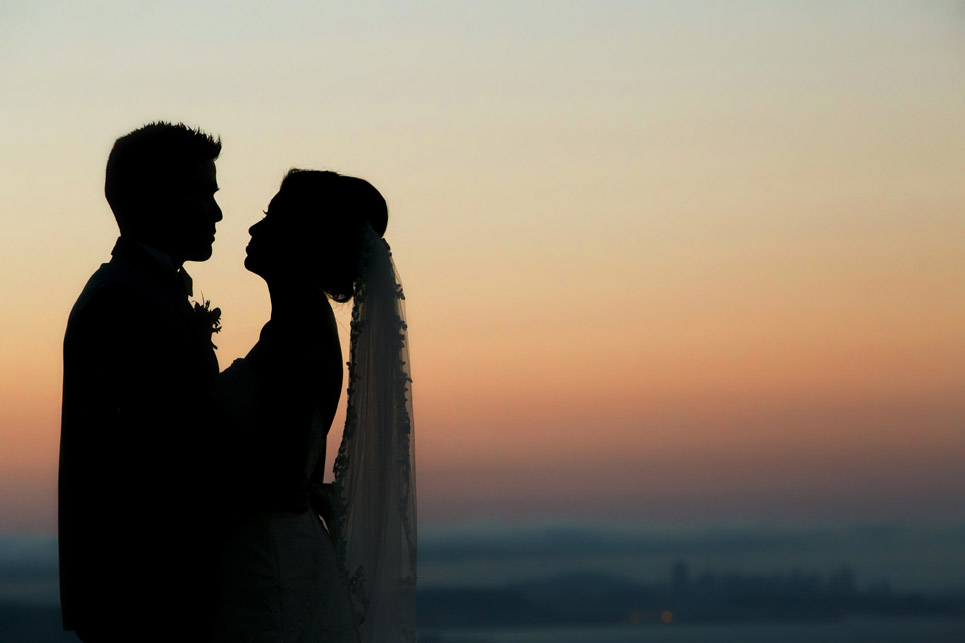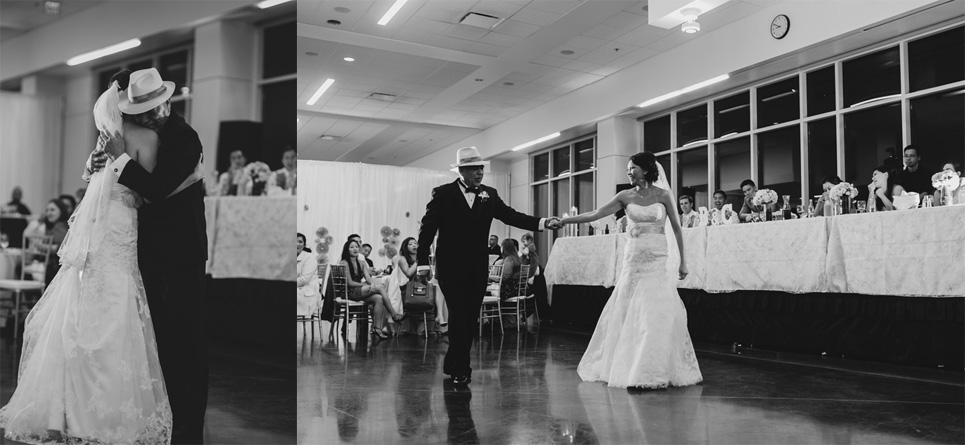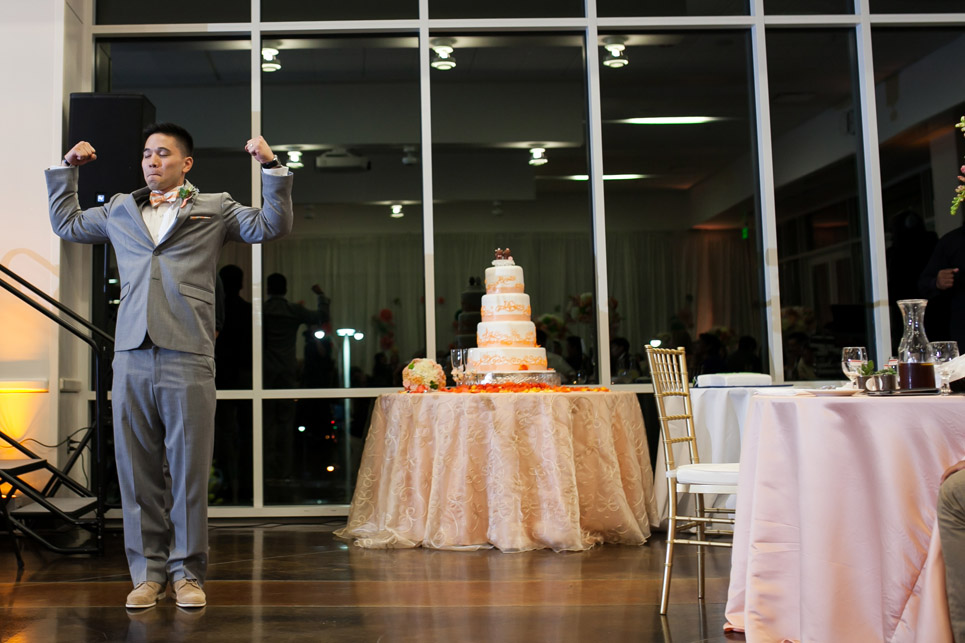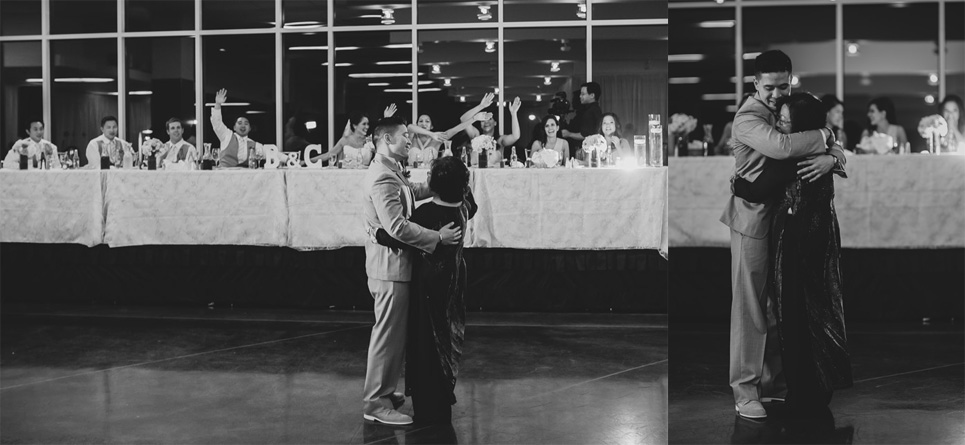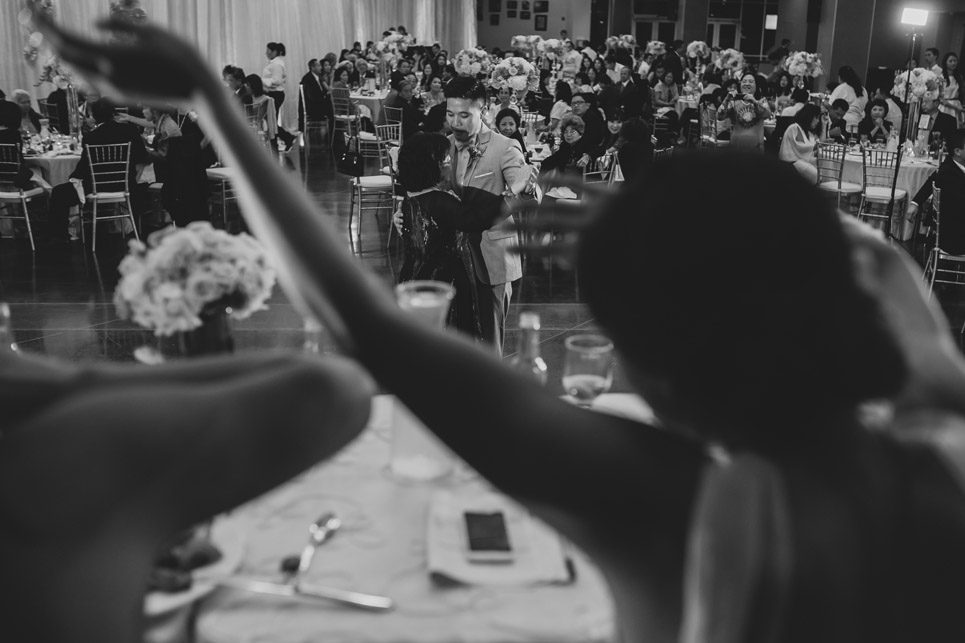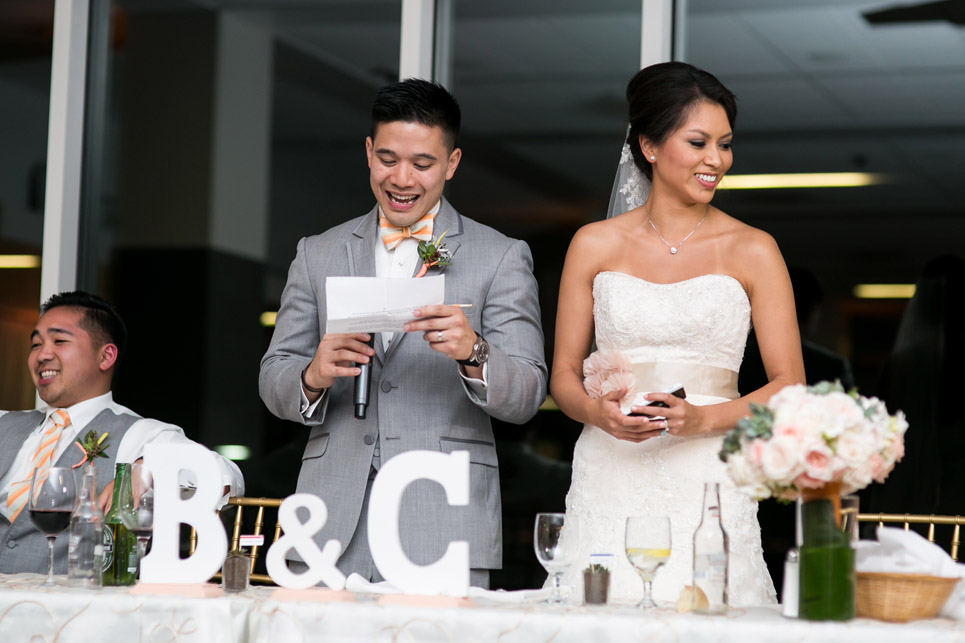 *tear*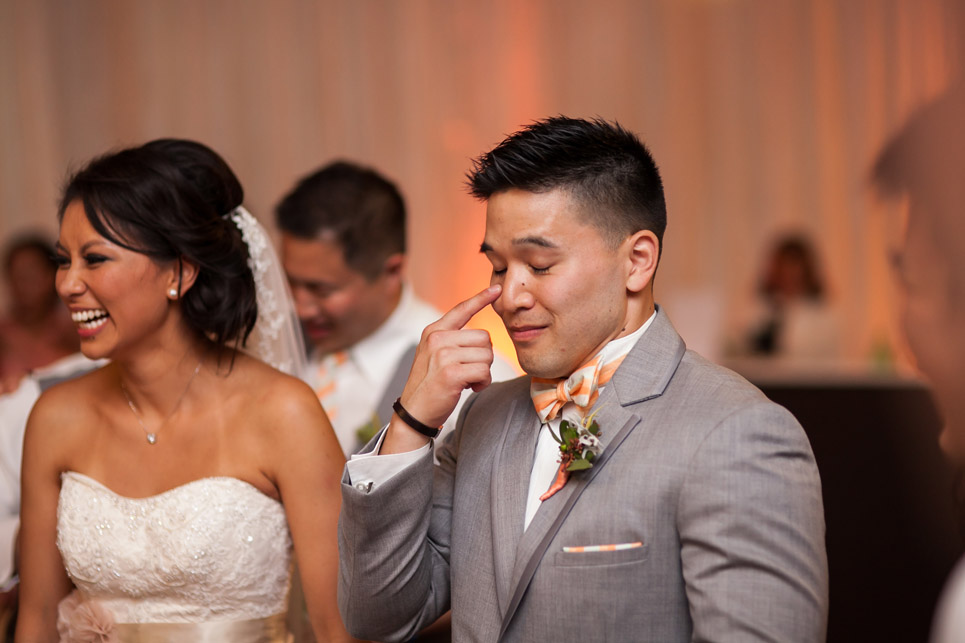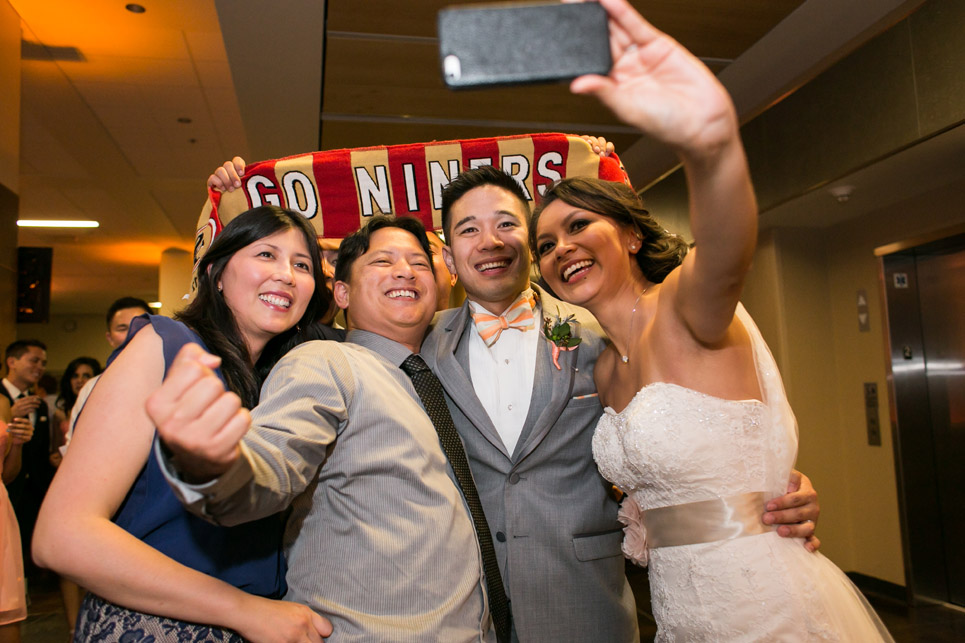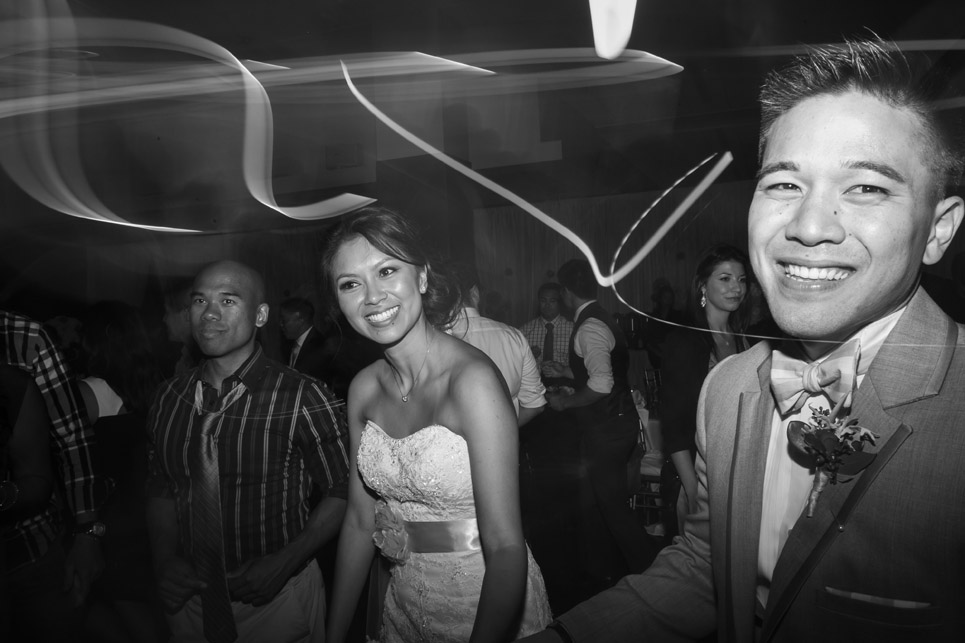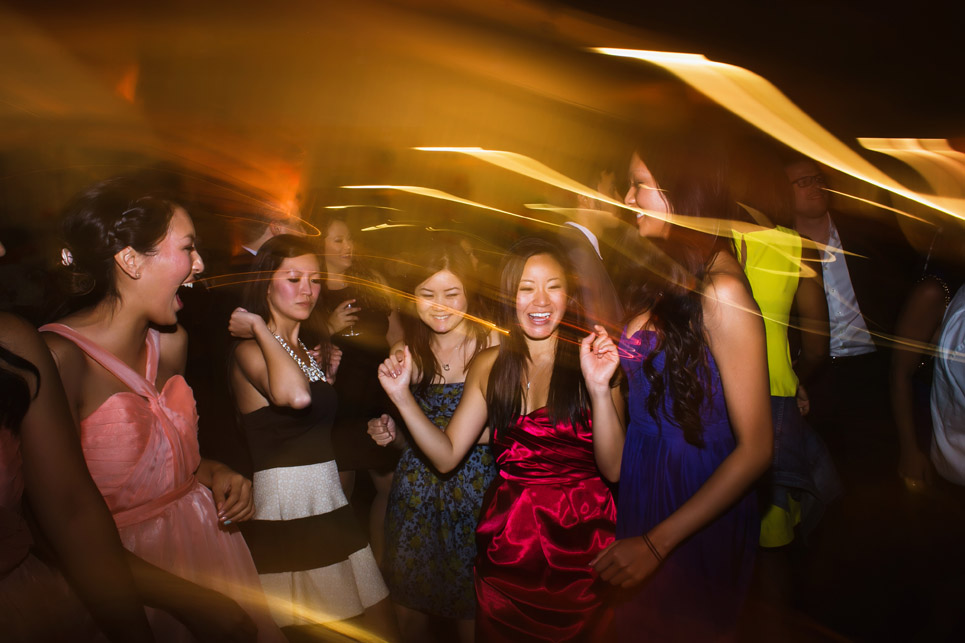 Our photobooth was also set up capturing some hilarious photos!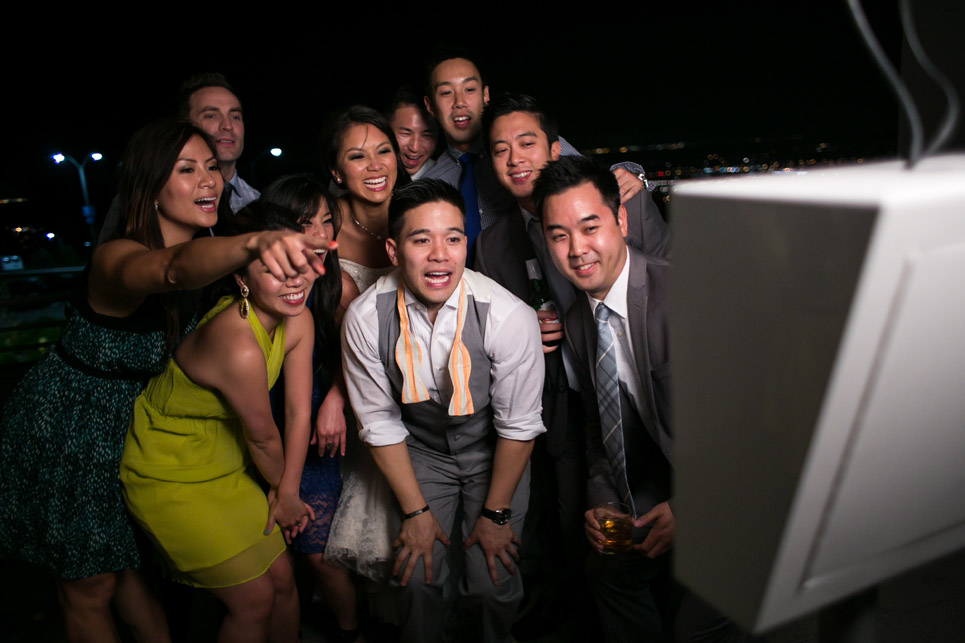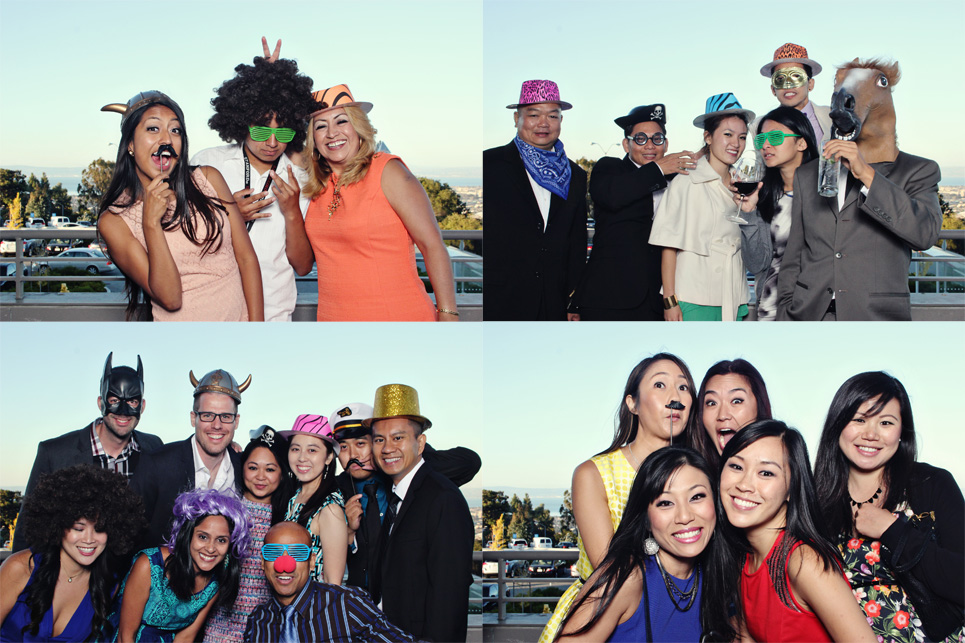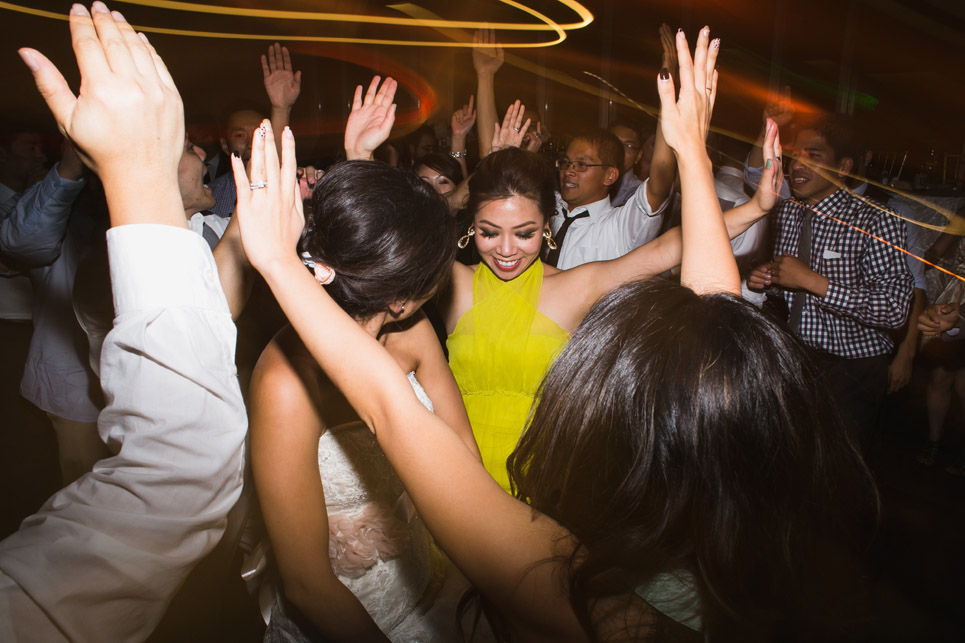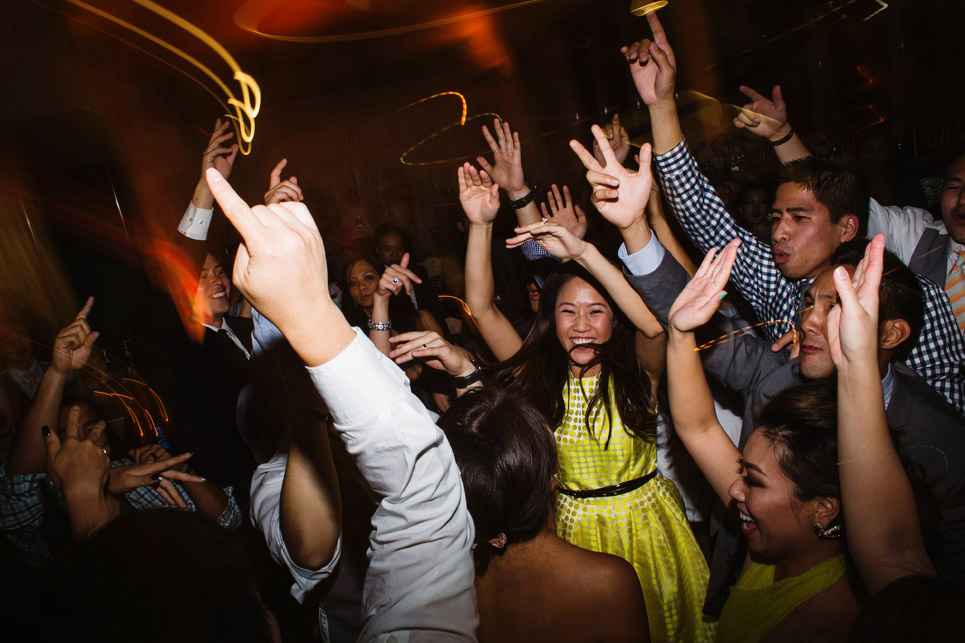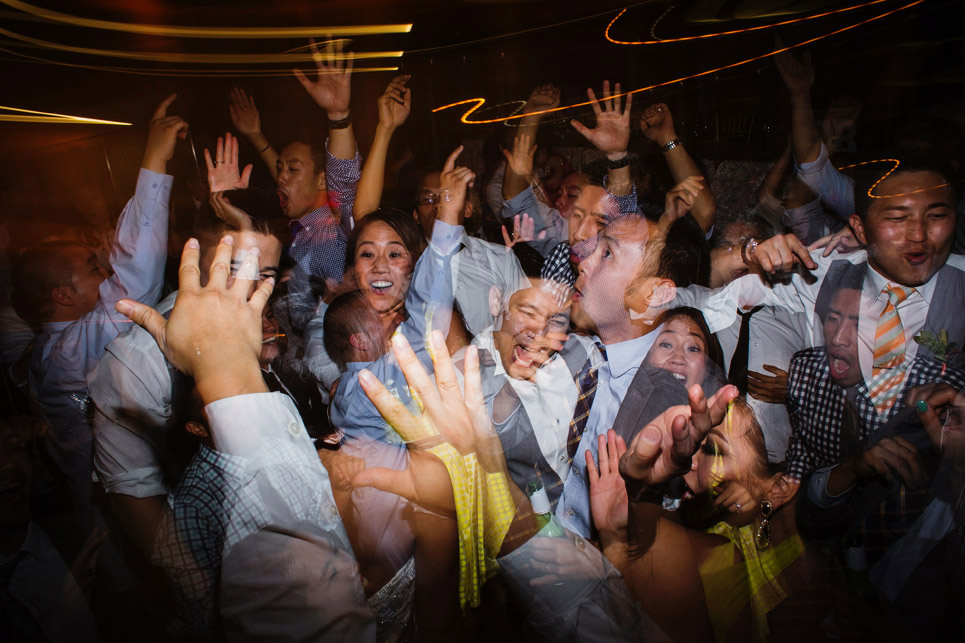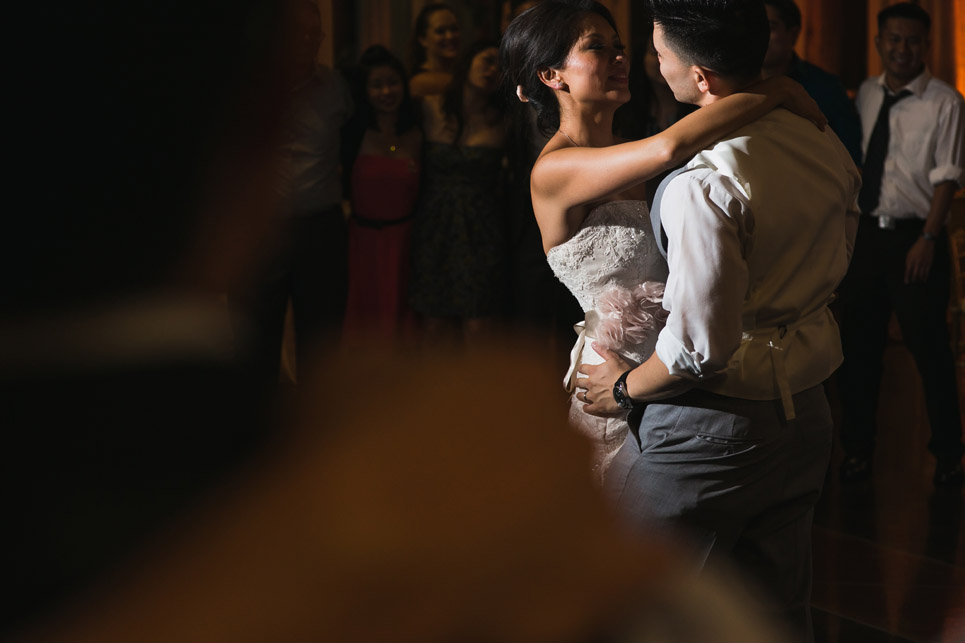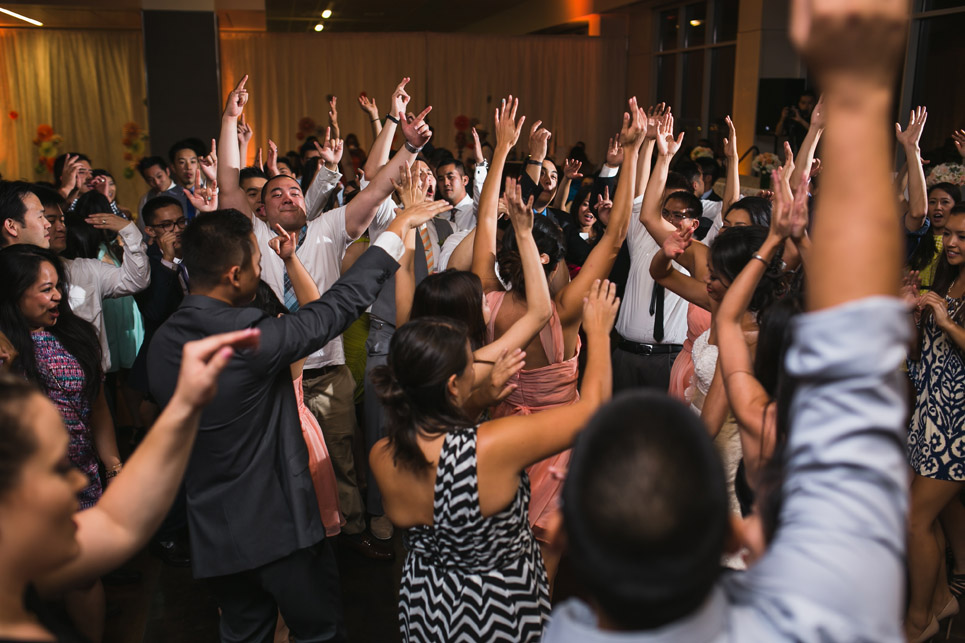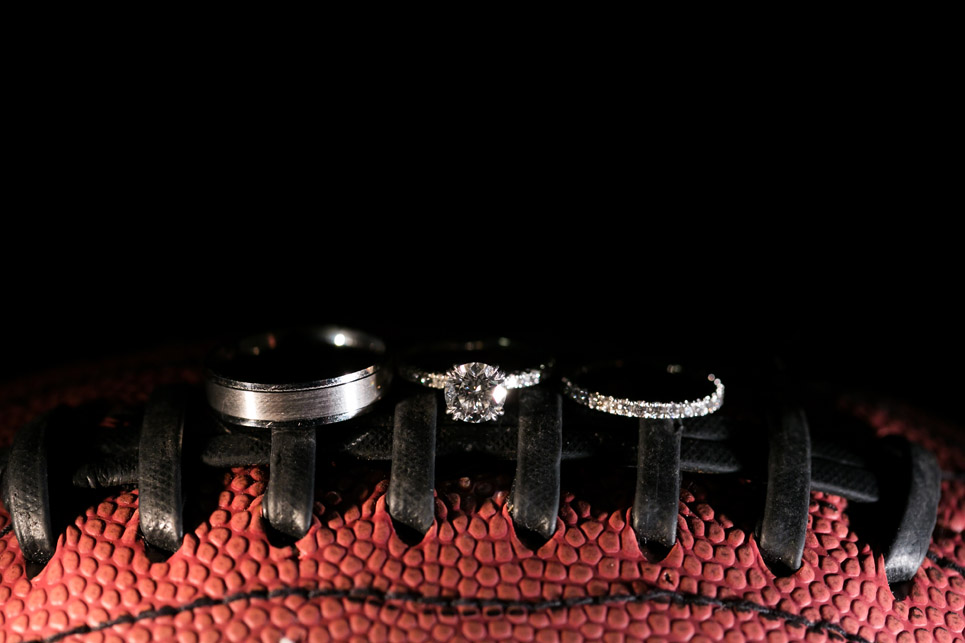 This last photo was taken on a deck at the Bayview Building. To get a better shot, I asked Christina and Brad to stand on a metal table…in the dark…after they've been drinking all night… maybe not my brightest idea, but the photo sure came out pretty well!

Again, these fun weddings are made even better by the couples who I get to photograph. I'm so lucky to be able to do this for a living! Special thanks to SF local Jules Bianchi for second shooting this wedding with me!