Scene: Ha Long Bay.
Cast: Linda, Vu.
Synopsis: Recently engaged jetsetters determined to infuse their love for travel, style, and class with their love for each other.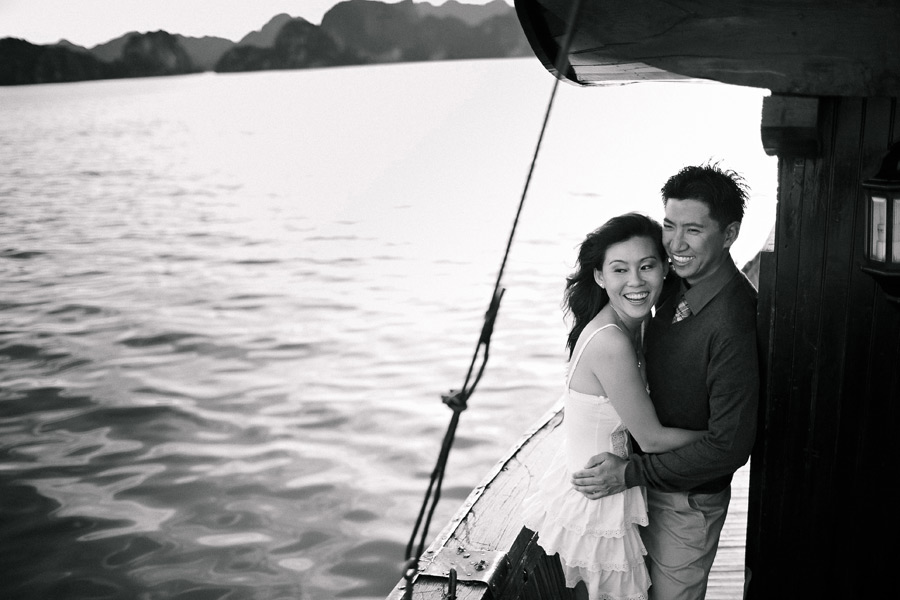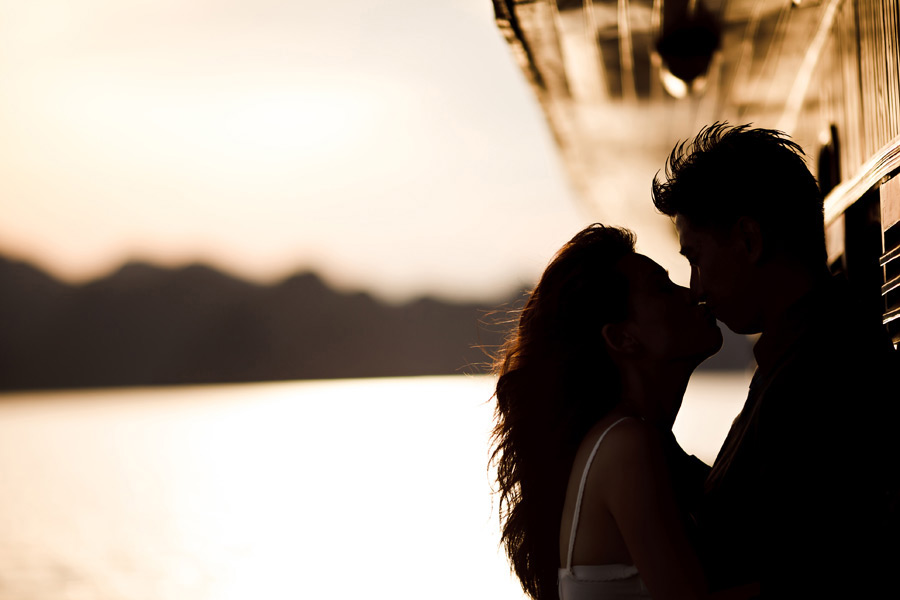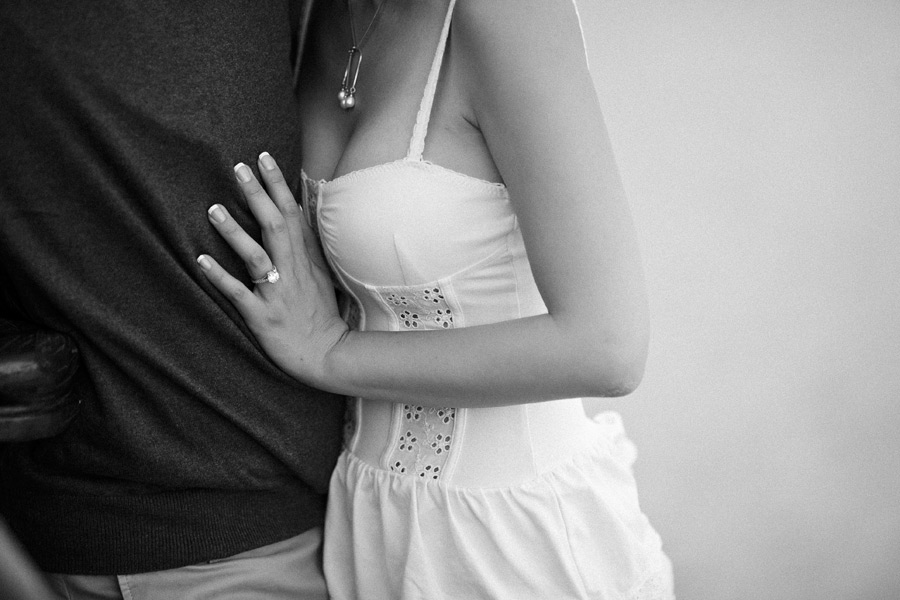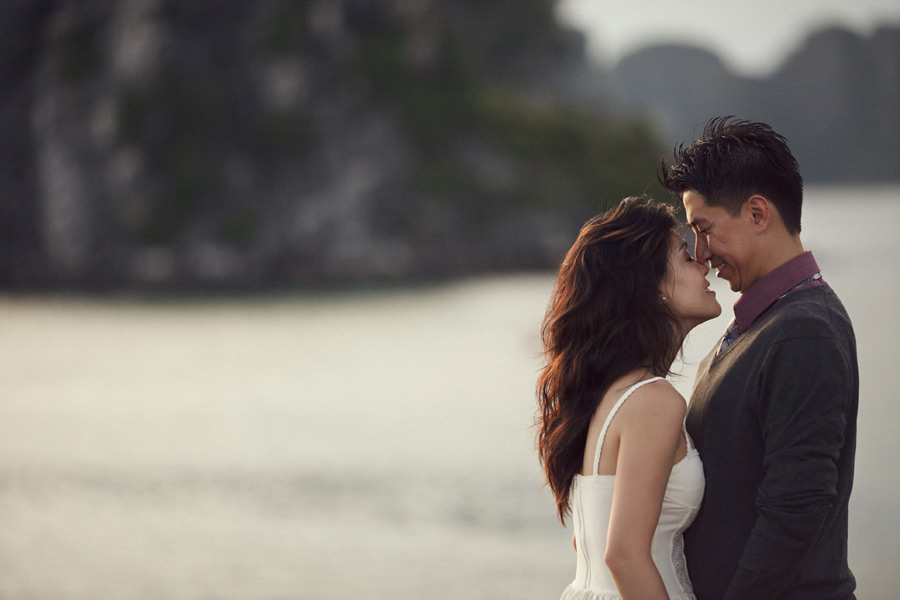 To understand these next few shots, you need to understand the setup. First, we dock in between 2 other junk boats on this tiny pier, then Kim Le and I hop onto another boat (b/c ours is too far from the pier) to get on to the pier. With 2 cameras, 4 lenses, and a flash, we hop into a 2-man kayak right before they shut everything down (because it's sunset). We row out about 150 yards to our junk boat (we asked them to move out away from the pier and into the scenic part of the bay.) So, here I am rowing away in a 2 seater kayak while Kim Le lightly brushes the water with her paddles….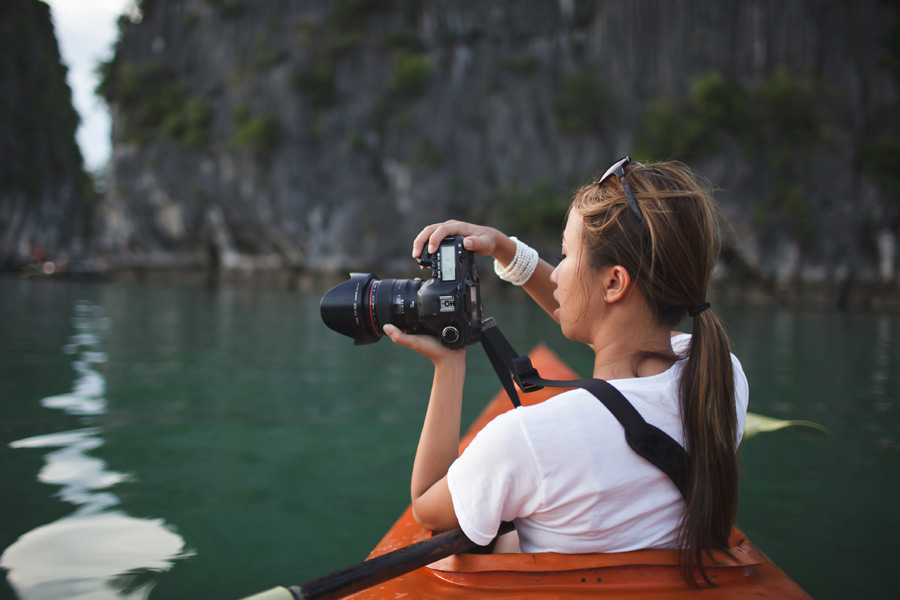 What makes matters worse is when we get out there and are about 50 yards from the boat, my flash isn't flashing. So we spend the next 15 minutes troubleshooting (aka me yelling at Vu with instructions) until finally I row back to the boat and fix the last possible problem that could have occurred (I don't even want to talk about it). Below is Vu with a non-triggering flash.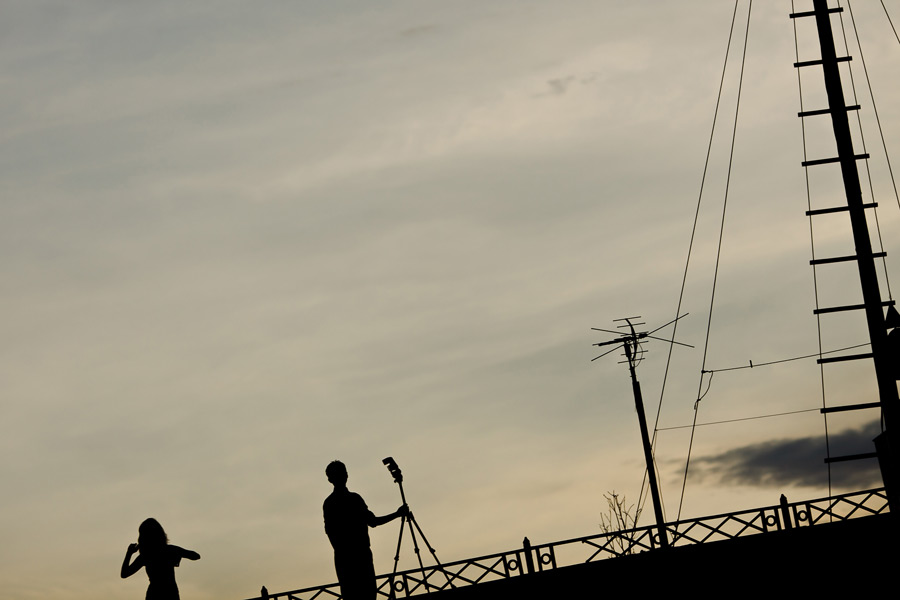 Despite all that trouble, I'd say it was worth it?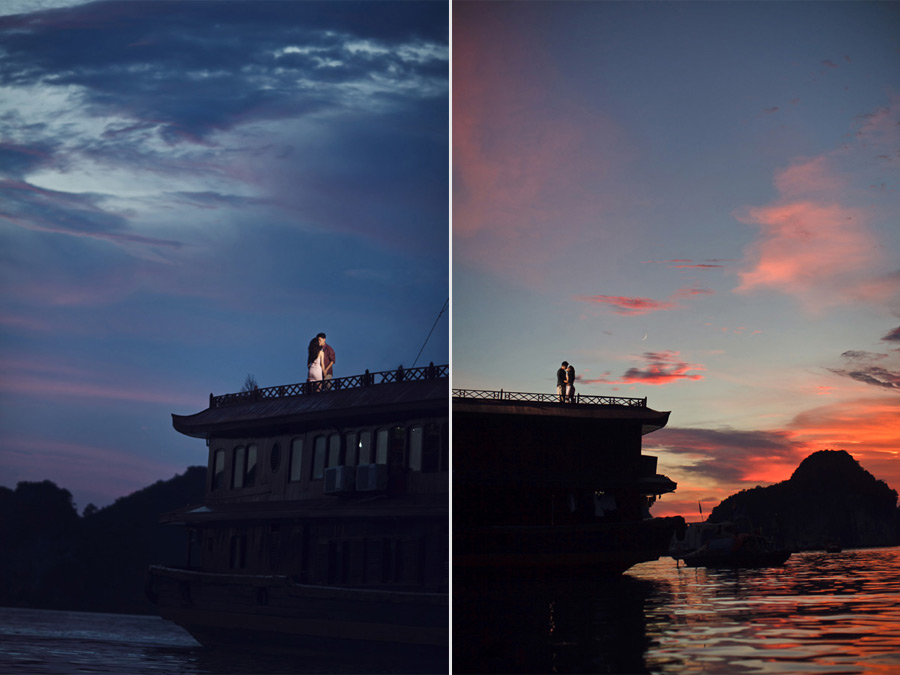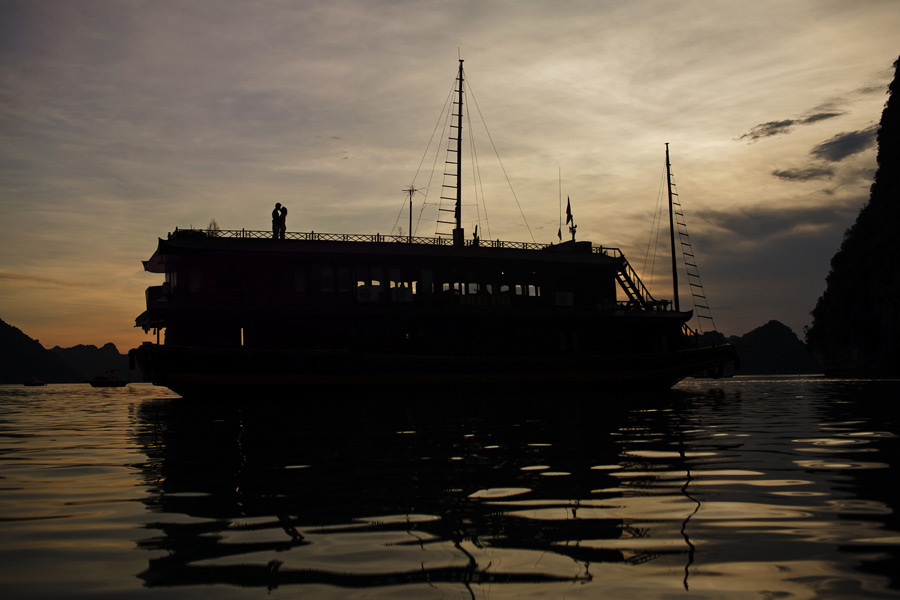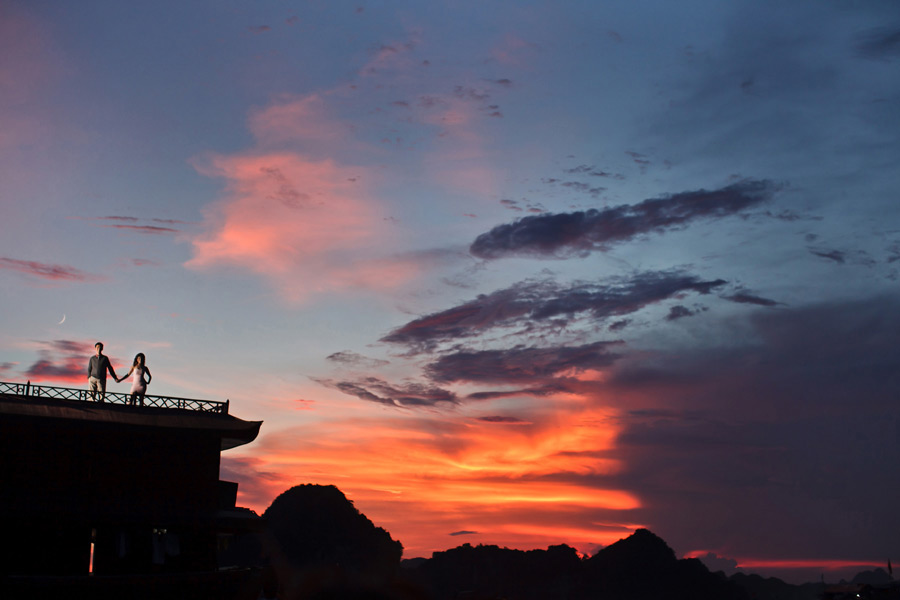 After Ha Long Bay, we spent some time back in Hanoi.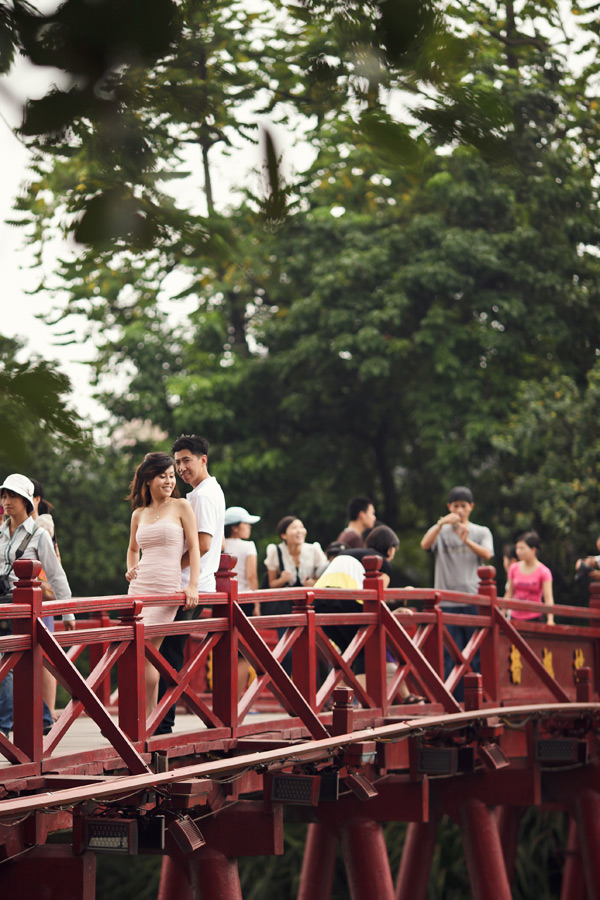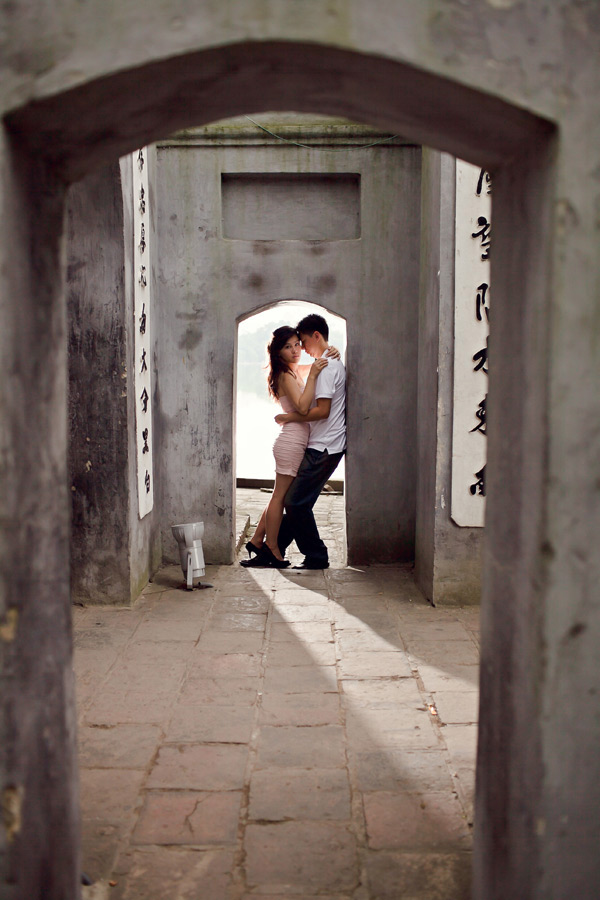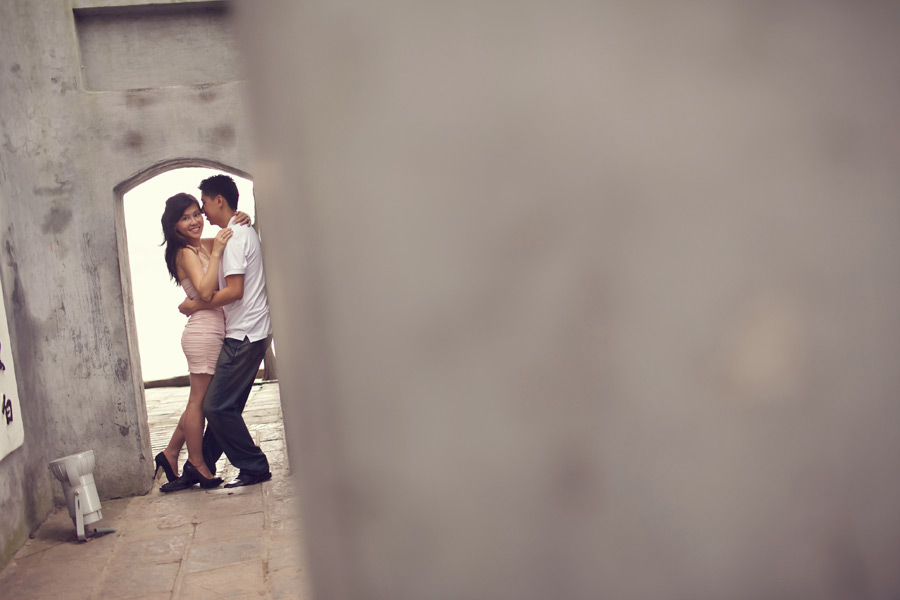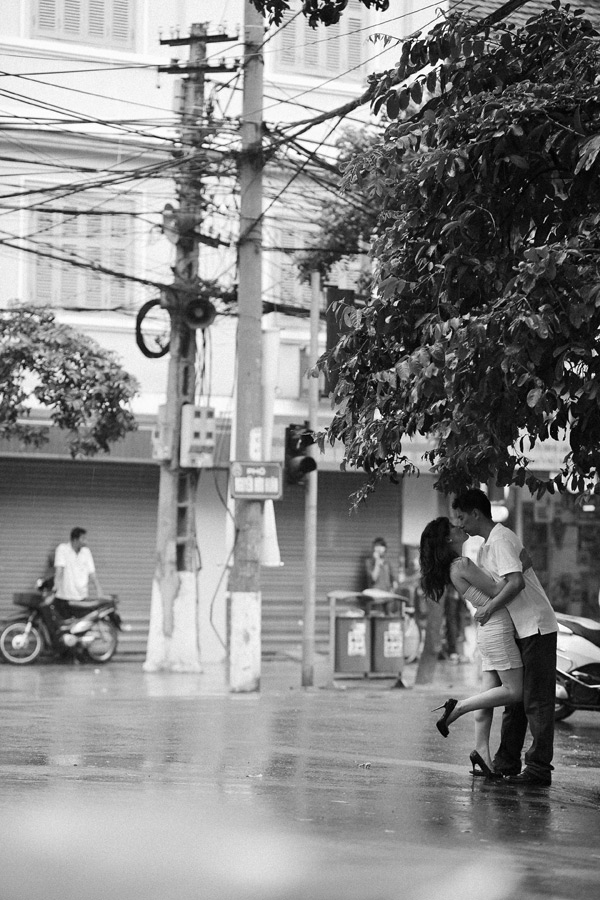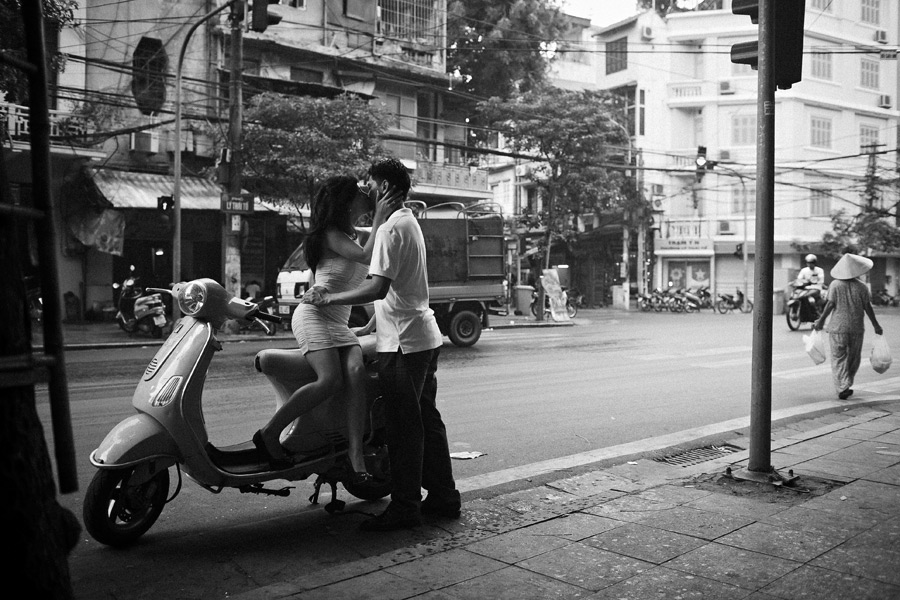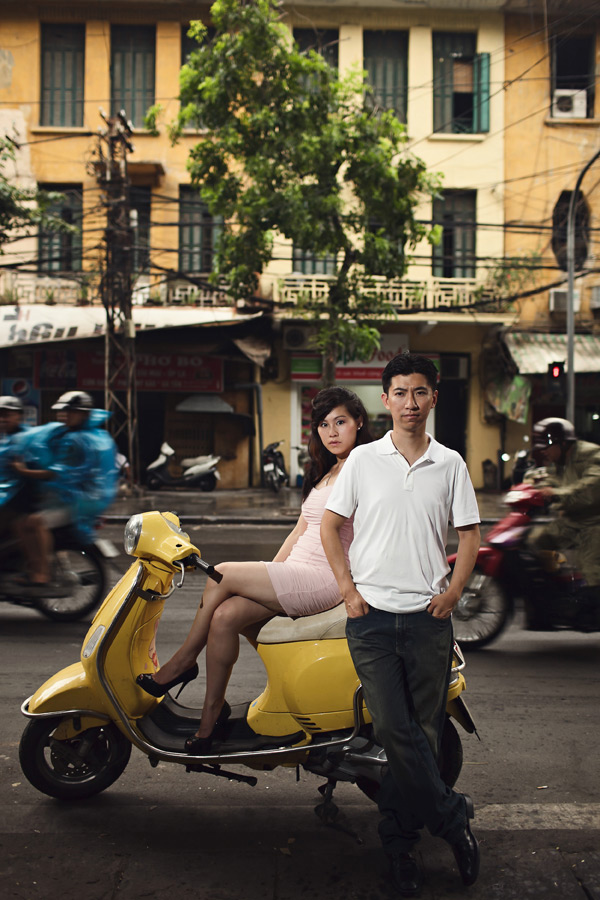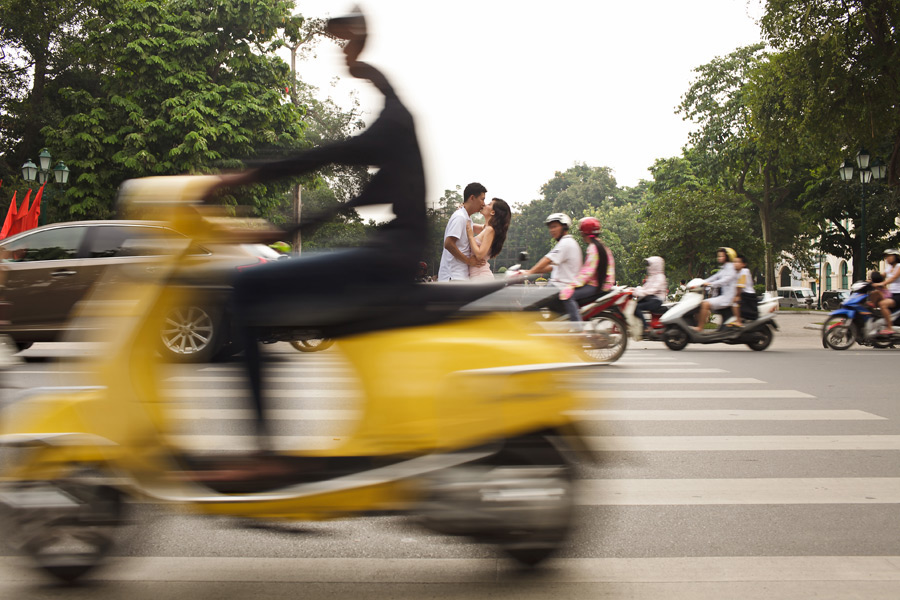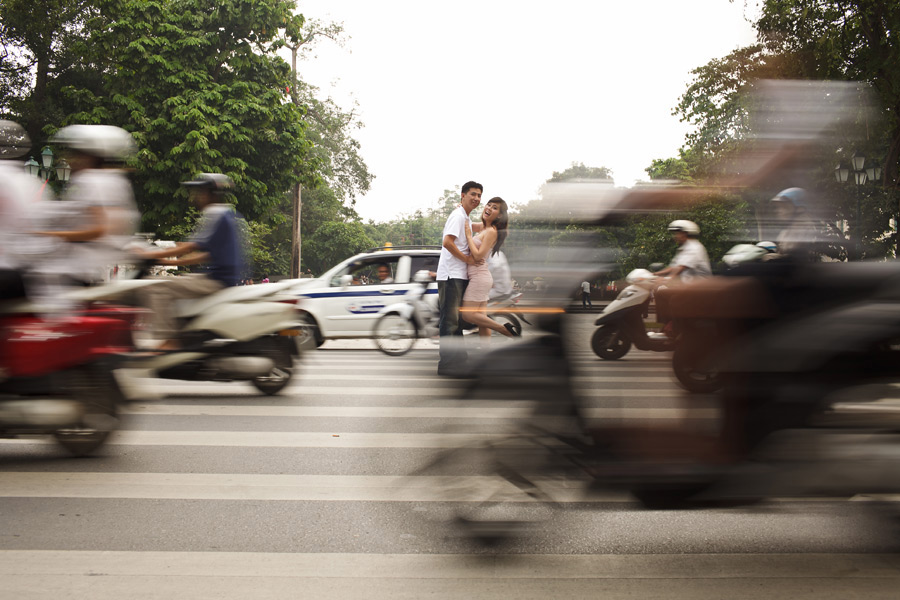 Some of you may know I recently had the opportunity to spend a few days in Hanoi Vietnam to work an event. I was lucky to bring with me the fabulous Kim Le and her two roommates, Vu and Linda, who were recently engaged. Our work vacation turned into a non-stop  search for street food, dry weather, and cafe sua da. We also managed to get our hands on authentic Gucci and Cartier sunglasses as well as genuine Samsonite luggage. (cough)
Above, a mini engagement session Kim Le and I shot for Vu and Linda while in Vietnam.