We just received our gorgeous new custom cards from Zida and Joseph the other day and are soooo excited to share them with you all!
We knew we wanted something unique, cool, letterpressed, and black. We put together a few designs and sent them to Zida, and, since we don't know the ins/outs of lettepress printing, she responded with ideas of her own. We spent a few weeks going over design and pricing until we ran out of temporary cards (below) and had to act.  We decided our business cards would be something that would set us apart from everyone else, that even if you didn't like our work, you'd feel bad about throwing it away.  We chose a thicker stock and a non-traditional shape so it would stay on your desk, not in your rolodex (anyone still use those things??)
The cards would be a 3 run project. One run for the blind embossed "Table4 Weddings", one for our foiled names, and one for the foiled info. We also wanted to experiment with edge painting, which was a little trickier to execute, but Zida made it work somehow. In the end, these are the fanciest cards we have ever owned and now we're almost too scared to hand them out. Check out the sexy photoshoot we had with the cards below.  Aren't they yummmyy?  Read about the technical info on her blog here.
Thank you Zida for giving us cards that we want to show off to every person we run into! Now, who wants one???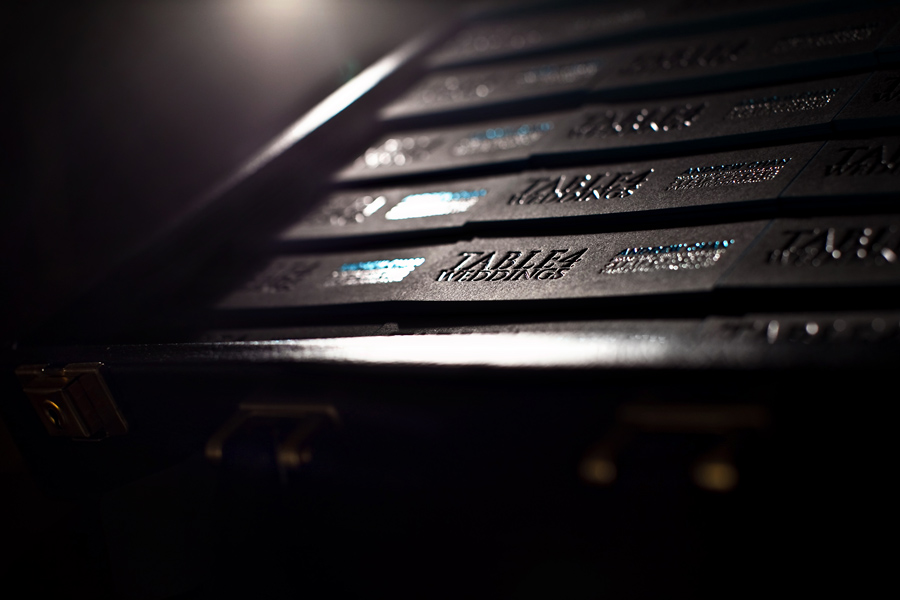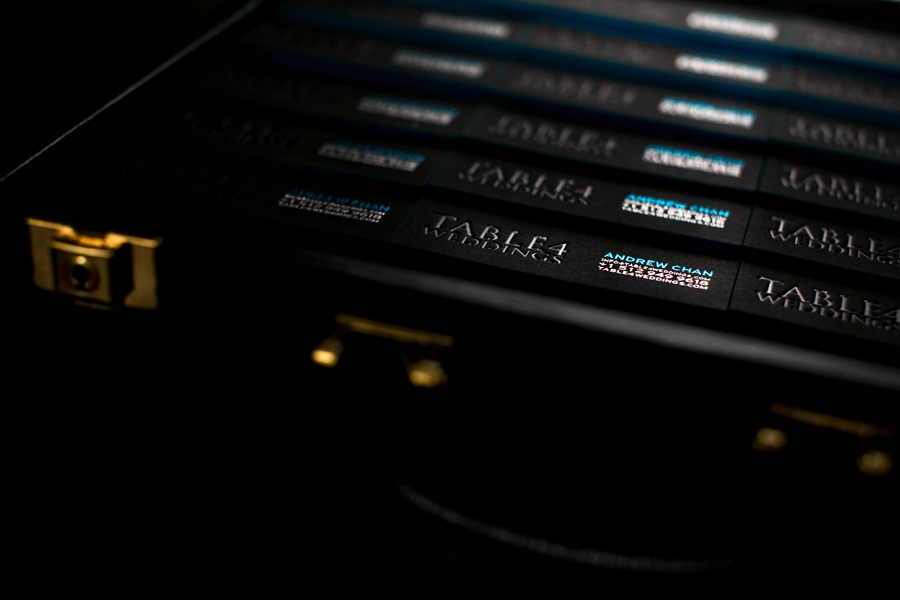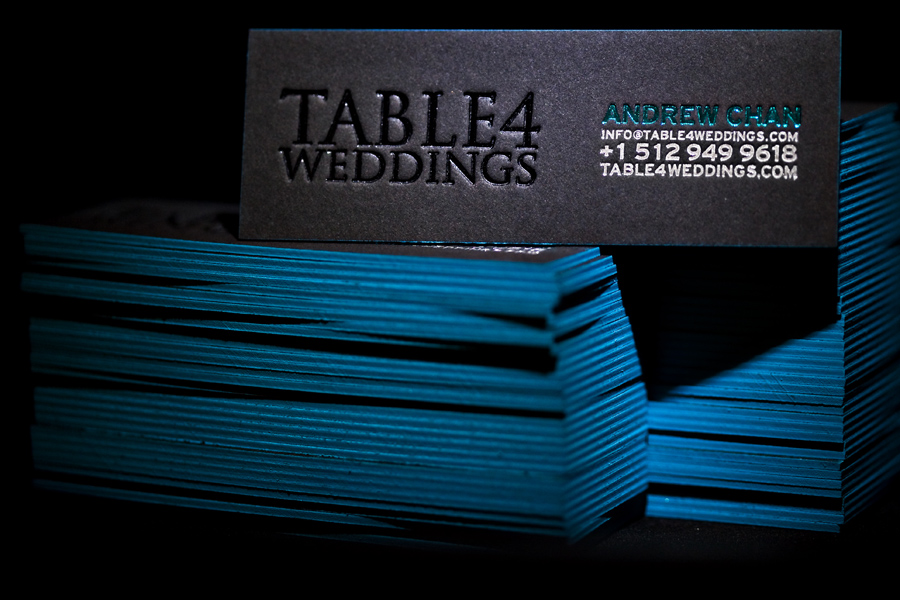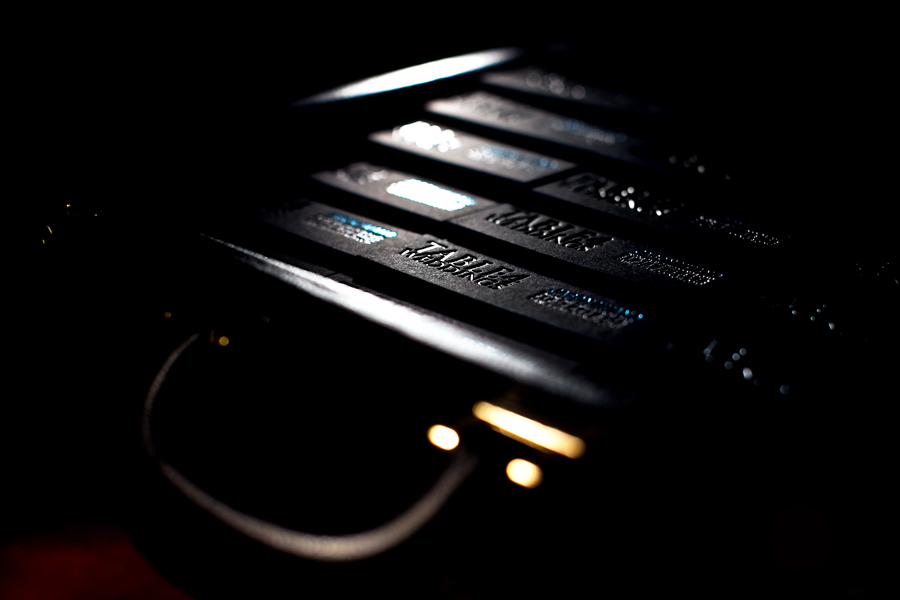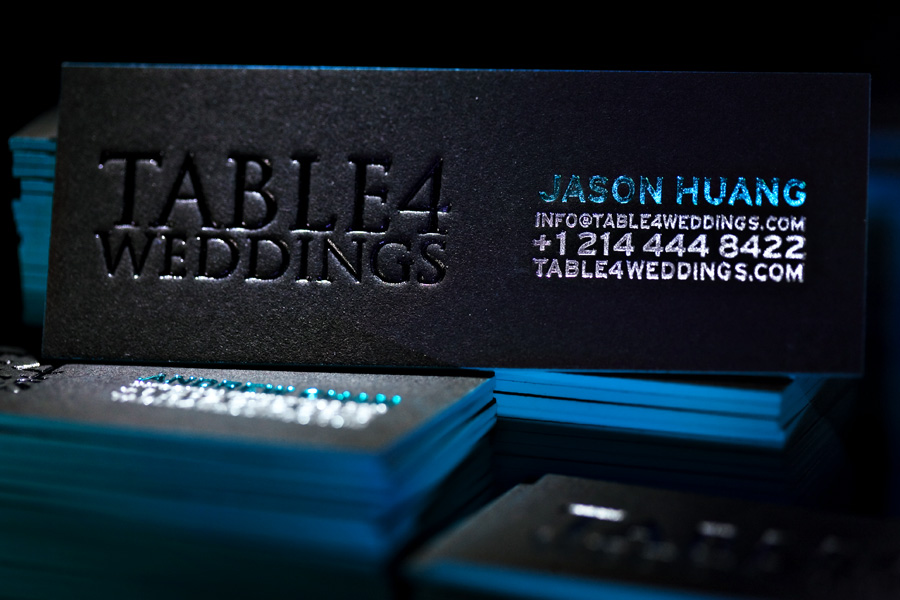 (I'm wondering if any photographers can guess where we got the black suitcase from.)
And now, here's an evolution of our business cards from the very beginning till now.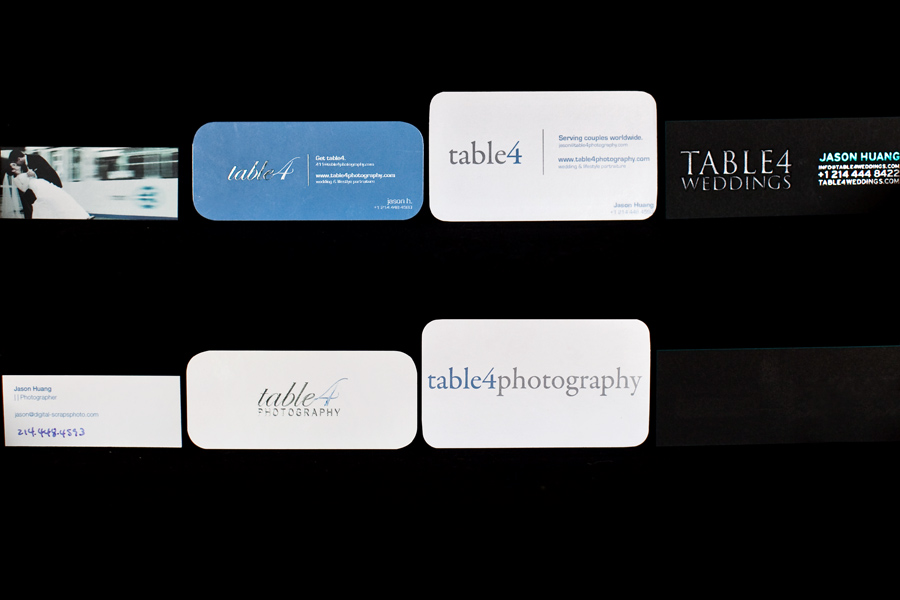 From left: Moo cards (yes, with my cell phone written in sharpie); Print100.com die cut and spot uv cards (complete with a mispelled word: lifestlye?!?!); overnightprints.com temporary cards; studio-z.com custom lettepress cards.
(By the way, we'll be making the formal announcement for our engagement contest giveaway after the weekend.  Check back on Monday!)