Sometimes I wish I could just deliver one image from each wedding.  It'd make getting images to clients a LOT faster, don't you think?  🙂  Just kidding!  I love giving my clients a ton of images to love!  But, sometimes, while I'm getting caught up and neglecting my blog, I feel the need to refresh it with some updated content in the form of previews.  So here are a couple!
This first one is from Jerri Ann and Anthony's wedding at the Crow Collection of Asian Art Museum in the Dallas arts district.  They shared a private kiss right after their ceremony and I just happened to be in the right place at the right time!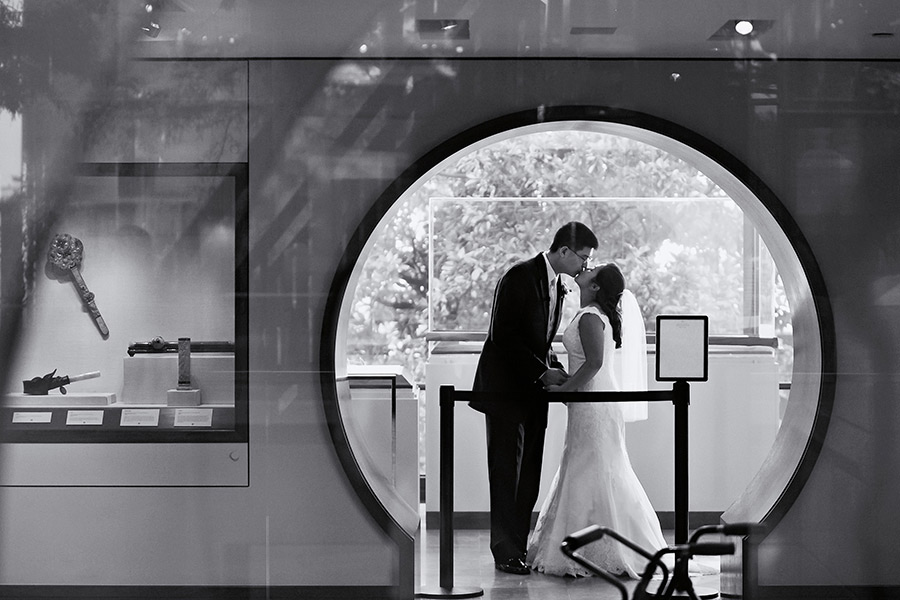 Following is Ann and Daniel's wedding preview from Lakeway Resort and Spa in Austin.  During the day, Ann mentioned (probably jokingly) that she and Daniel were thinking about jumping into the pool after the reception so I excitedly yelled at her, "DO IT!"  So after very little persuasion and all their friends watching, they did it. Worth it?  I'd say so. (yes, I was in the water with them as well!)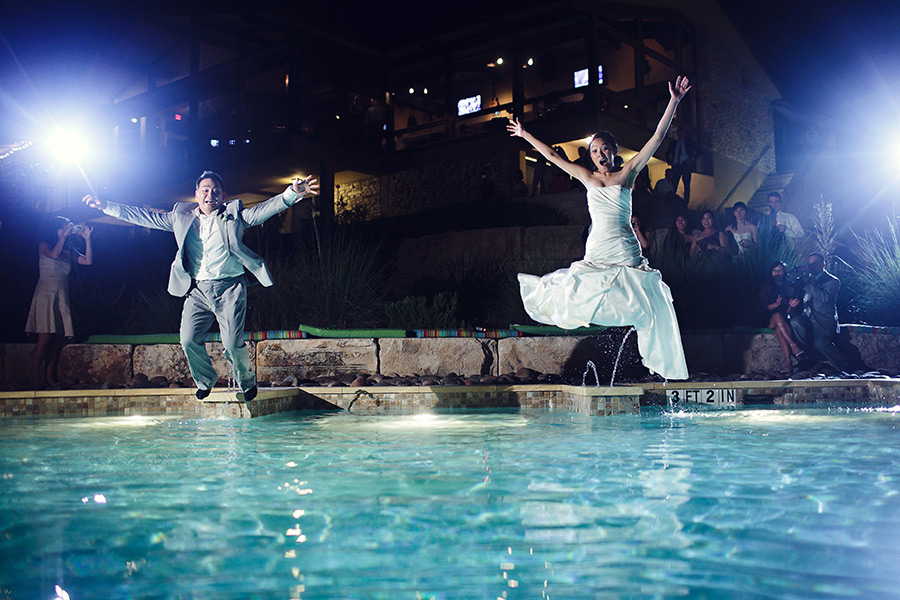 Here's one from Gloria and Jon's engagement session in Austin.  They took me out to the greenbelt which was awesome despite the bugs and incredible Texas heat.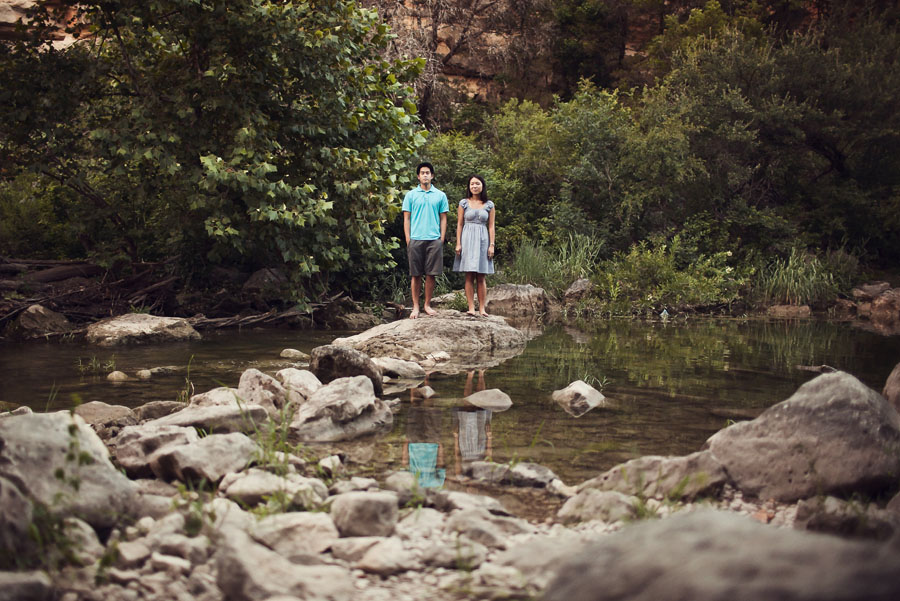 This last preview is from an engagement session I shot in Dallas for Sapna and Sangheev.  They've both got a fun and edgy personal style so shooting them was just so fun!