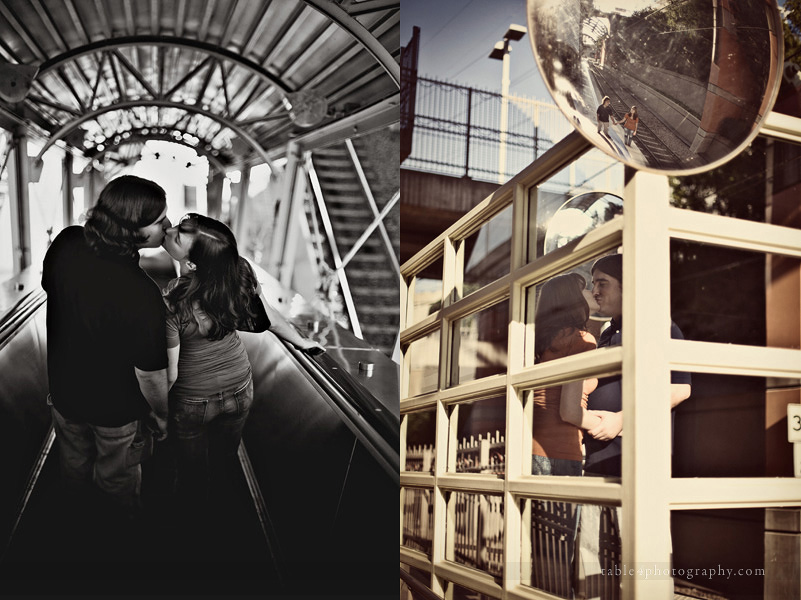 I had the pleasure of hanging out with Sara and Josh a few weeks ago, for their engagement pictures. We started at Mockingbird Station, and I gotta say, there are some cool spots to shoot at! I'll definitely be heading back since I know we didn't get to all the possibilities my brain could muster up…
Sara and Josh are a really fun couple and we can't wait to shoot their wedding next July. That's right, JULY 2009! They booked us almost a year in advance which means they obviously value photography a lot! (woohoo!)  We love clients who love photography as much as we do and recognize the lasting importance and value of their wedding images. It definitely makes OUR jobs easier while we deliver incredible images!
Behind their goofy personalities, I could tell that they are very much in love with each other.  Hopefully, you can see a bit of both sides in these images!