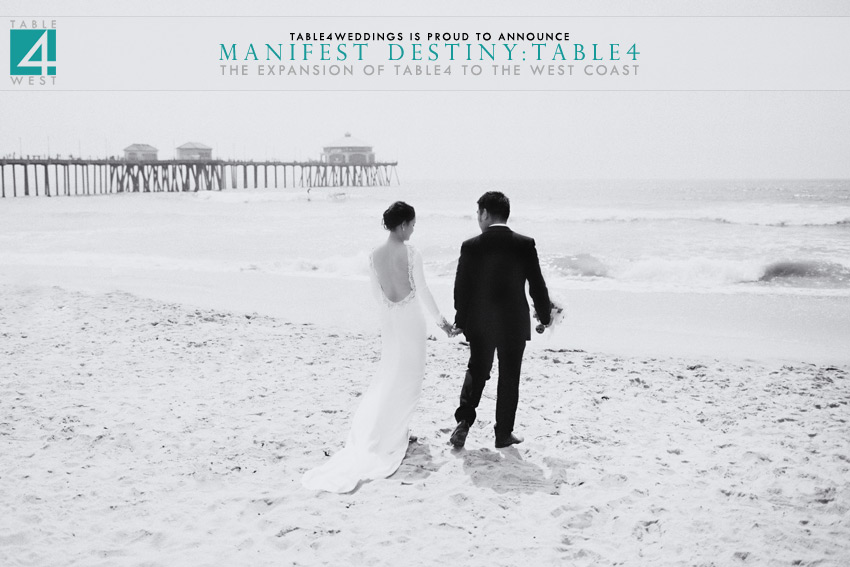 I'm proud to announce the growth and expansion of Table4Weddings into the west coast! Table4 has been available for destination weddings worldwide, but starting March 1st, 2012 will be accepting LOCAL commissions for Texas AND California* (Dallas and Los Angeles, specifically). What this means to Dallas and Los Angeles wedding couples is NO TRAVEL FEES for their Dallas or LA weddings, and what this means to wedding couples outside of the immediate Dallas or Los Angeles areas is LOWER travel fees.
My love for travel and California has led to this expansion, giving me a unique opportunity to expand my creative sensibilities and work with a wider variety of couples in love. It's an exciting time and I can't want to embrace this opportunity for Table4!
As always, any questions or inquiries can be asked via my contact form.